With everything you have to worry about when selling your home, the last thing you want to do is waste your time on lookie-loos and flaky buyers. But how do you know who is a serious buyer? There are a few telltale signs you'll want to look for and red flags for the buyers you should avoid.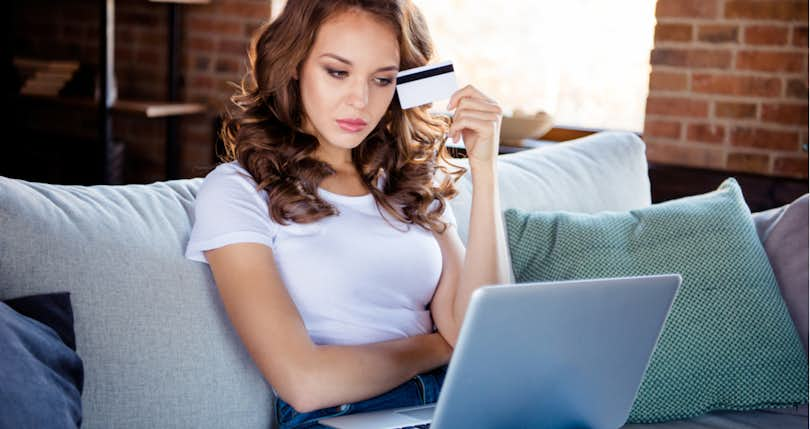 Selling your house can sometimes feel a lot like dating. You're excited to get to know a potential buyer, you want to impress and grab their interest, and once you say goodbye, you hope they'll call for a second showing. And just like dating, it can end well, or, they may leave you for some other seller.
To prevent this home selling heartache, it helps to recognize when a buyer is serious and when they're just not that into you.
Whether you're selling by yourself or with a real estate agent, the process takes a tremendous amount of resources including your time, energy, and money. You want to make sure you put your efforts toward serious buyers who will make an offer and go through with the deal.
But how do you know which buyers to woo?
There are a few telltale signs you can spot that indicate a buyer may be a lookie-loo or just casually looking. And once you're able to recognize the red flags, you can move on to another buyer who is interested.
Worried about attracting the wrong kind of buyers?
Work with a Clever Partner Agent to market your home to serious parties.
How to Tell If a Buyer Just Isn't Interested
The Buyer Isn't Pre-approved or Pre-qualified for a Loan
One giant red flag is if the interested buyer doesn't have a pre-approval letter from a lender. The buyer needs to prove that they have the funds to pay for the home and without pre-approval, there's no way to know if the buyer has the finances.
If it seems the buyer has any financial issues, it's likely the deal will fall through. If you are working with a seller's agent, they don't typically entertain buyers who aren't pre-approved, but if you're selling on your own make sure you don't overlook this warning sign.
The Buyer Gives You the Runaround
While it's not a total deal breaker, if a buyer isn't very transparent or seems to hesitate and avoids answering your questions, it can be a bad sign.
For instance, if a buyer dodges questions about their finances, what specifics they're looking for in a home, or their timeline for buying, they may not be a legitimate, serious buyer.
If the buyer drags their feet or is slow to respond or submit information, you should be cautious.
If the buyer is open, involved, and animatedly asking you a slew of questions about the home, neighborhood, and schools, you can bet the buyer is genuinely interested.
The Buyer Tours Your Home at Top-Speed
Just like a bad date where you skip dessert and ask for the check immediately, a buyer that's not interested will whip through your home fast. They might seem less than enthusiastic and may also not ask many questions about the home.
And if a couple is looking at your home, be wary if it appears one person is more excited than the other. Unfortunately, if one person isn't on board, it's likely the sale won't move past the open house phase.
Truthfully, typically a buyer will know right off the bat if the house is right for them. So if they are honestly interested, the buyer will take their time to look around your home.
It's encouraging if you hear the buyer talk about commute times, where their furniture will go, or assigns bedrooms to family members. This bodes well — they're picturing themselves living in the home and what it would be like if they moved in.
The Buyer's Going Solo
Last but not least, one of the glaring warning signs is if the buyer isn't working with a buyer's agent. Because a buyer's agent commission is usually covered by the seller, a buyer can work with an agent and receive advice and guidance at no cost.
There's not much reason a buyer wouldn't work with a real estate agent. If they don't have an agent, it's a telltale sign that the buyer isn't too serious.
How Do You Market Your Home for the Serious Buyer?
While you know how to spot a flaky buyer, the question now is — how do you draw in serious buyers? There are a few ways you can list and market your home to attract buyers serious about purchasing a home.
Work with a Seller's Agent
One of the best ways to find serious buyers is through a real estate agent. Once you sign a right-to-sell listing agreement — meaning whether you or your agent finds a buyer, your agent receives a commission if your home sells — you can then use your agent's resources.
One of your agent's best marketing resources is the Multiple Listing Service (MLS). Most buyer's agents find home listings through the MLS and you'll get great exposure when your agent lists your home on this site.
Your agent will use quality and professional photos to upload to the MLS, post on additional real estate sites, and utilize direct marketing to draw in as many buyers as possible.
Another advantage of working with an agent is their extensive network with other agents who are also motivated to get your home sold to receive commission.
Build a Relationship with Buyers
Whether you're working on your own or with an agent to sell your home, you'll want to build a strong relationship with potential buyers. When a buyer comes to an open house or shows interest, bond with the buyers and understand their wants and needs.
Building trust and a foundation with potential buyers can increase your chances of discovering if the buyer is serious and motivated to seal the deal. And, if you build a strong relationship with the buyer, negotiations will go more smoothly and with less contention.
Connect with a Real Estate Agent
If you're ready to court and charm serious buyers, be sure to take advantage of working with an experienced, local real estate agent who can use their network, expertise, and marketing skills to get your home more effective exposure and serious interest.
A Clever Partner Agent will know your market along with the best ways to list and advertise your home to attract serious buyers so your home sells fast.
Get in touch with Clever today to learn more and connect with a Partner Agent. You'll save more with Clever Partner Agents as they work for a flat fee of 1.5% ($3,000 minimum).
Related Articles
You May Also Like