In Washington, D.C., certain defects must legally be disclosed by a homeseller to a potential buyer. These include any known items that may affect the value of the property or will need to be remedied. Here's what you need to know about disclosure requirements in the District of Columbia.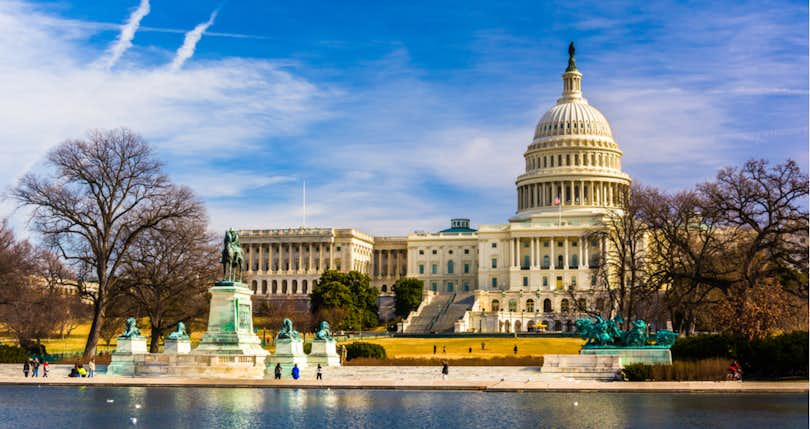 When you sell your home in Washington, D.C., you are legally required to disclose certain defects to a potential buyer. "Disclosure" is the term for when a seller formally notifies a potential buyer of any known existing issues that may affect the value of the property or need to be remedied. The keyword is "known" — you don't need to conduct an inspection in order to learn of any defects of which you were unaware, but you do need to list anything major you know or think might be an issue.
Items to Disclose in the District of Columbia
According to the District of Columbia Residential Real Property Seller Disclosure Act, you must provide a disclosure statement including any known defects relating to:
Water and Sewer
Most disclosure requirements related to water and sewer systems relate to the presence of lead. Lead can lead to health issues if exposure or ingestion occurs, especially in young children. If you have conducted any lead tests on the water supply to the property, you'll need to disclose the results. You'll also need to let the buyer know if there is any lead-bearing plumbing, including the service line coming into the property or if the property is listed on the D.C. Water website as one with lead water service lines. If you know if any part of the lead water line has been replaced you need to disclose this also and well as the date of replacement.
Insulation
Include in your disclosure form any knowledge of formaldehyde foam insulation in the home or any windows that aren't in working order.
Structure
Disclose if you know of any defects to the structure of the home. This includes the roof, walls, floors, foundation, fireplace, and basement. Defects to these areas may include cracks, leaks, flooding, or any damage related to past fires.
HVAC
Any defects related to heating, air conditioning, plumbing, or electrical systems should be disclosed to a buyer. For example, this may be a leaking pipe, heat not being supplied to a room, or even something as minor as a broken outlet.
Insects and Rodents
Even if you think you have resolved the problem, you must disclose any history of infestation by rodents or wood-boring insects like termites. Regardless of whether or not the infestation was long ago, it can cause lasting damage in the form of weakened walls or floors.
Appliances
Your disclosure statement will include a list of all appliances that may be included in the sale of the property with a checkbox to mark whether or not you are aware of any defects with any of them. These appliances may include the range/oven, dishwasher, refrigerator, range fan/vent, microwave, garbage disposal, sump pump, trash compactor, television antenna/controls, central vacuum, ceiling fans, attic fan, sauna/hot tub, pool heater and equipment, security system, intercom system, garage door opener and remote control, lawn sprinkler system, water treatment system, smoke detectors, carbon monoxide detectors, and fixtures.
Miscellaneous
Disclose any known issues with security or intercom systems, garage door opener and remote control, and any fixtures in the home. If you know of any other major issues with your home, always err on the side of caution and disclose them to a buyer. If you didn't disclose them, and you should have, you could end up in a costly lawsuit. Also, it's also the ethical thing to do.
Get cash offers from local buyers now!
Compare offers from top cash buyers, plus get an expert realtor's opinion on what your house is worth.
How to Disclose in the District of Columbia
The Greater Capital Area Association of REALTORS (GCAAR) provides form #919 for D.C. Seller's Disclosure. Disclosures must be in writing and the form must be signed by the seller ensuring its accuracy and the buyer acknowledging having read and received the document. This must be done before closing on the home.
Since not adhering to disclosure laws can be costly, rely on a trusted real estate agent to advise you on what does and does not need to be disclosed or if conducting a pre-sale inspection is in your best interest. Clever Partner Agents are top-rated real estate agents who are experts in their local markets. They come from major brands and regional brokerages — like Keller Williams and Century 21 — and can help you sell your Washington, D.C. home quickly, and adhere to all the disclosure laws for the area.
Additionally, Partner Agents offer the same full service as other agents but have agreed to work for just 1.5%. This means the same quality service of other agents but more money in your pocket.
💰 Sell with a top agent, save thousands!
Want to find a top local agent without overpaying on realtor fees? Clever negotiates 1.5% listing fees with top-rated realtors from name-brand conventional brokerages like Keller Williams, RE/MAX, and Berkshire Hathaway.
Get guaranteed full service for half the rate these agents typically charge. Schedule a free, no obligation consultation with a top local agent today!
You May Also Like