As a seller, you don't want anything to derail a deal once you accept an offer on your home. Often the biggest concerns are inspection contingencies. The good news is that you are not helpless when it comes to inspections — discover five things you should know about inspection contingencies.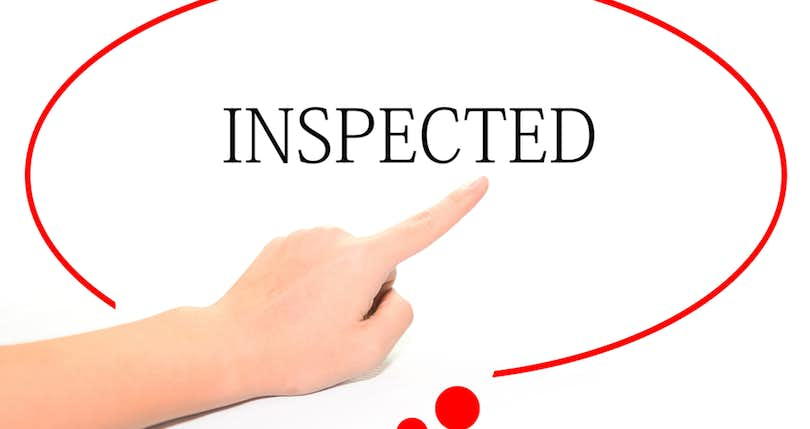 As you prepare to sell your home, you know how important it is to be ready for whatever the market throws your way. The good news is that most areas are in a seller's market, which means there are more buyers than homes available.
This means that buyers are more flexible and it's easier to work with them on various contingencies, such as a home inspection contingency. However, there are still several things you need to know about the home inspection requirement.
The simplest way to sell your home quickly while navigating the sales contract is to work with an experienced realtor. When you work with Clever, you not only get a professional full-service experience, you keep more of your profit. Contact us to find out more!
The Inspection Has to Be Done in a Certain Timeframe
A home inspection contingency is not open-ended. The contract will specify exactly how long the buyer has to complete the inspection and make a decision about the report. They also have to notify you of their decision, often in writing, before the deadline.
In many states the timeframe is one week, maybe two. If a buyer doesn't follow through with the inspection in that timeframe, the buyer cannot use it to back out of the contract and keep their earnest money.
If you take an offer with an inspection contingency, consider negotiating for a shorter timeframe to get it done. This will help keep the inspection from dragging out the closing of the sale.
You Can Prepare for a Home Inspection
Some sellers feel that they are at the mercy of the home inspector once they accept an offer. They simply let the inspector see their home as it is at that moment and hope for the best.
Don't make that mistake! You can prepare for a home inspection.
The one thing you cannot do is conceal issues with the home. However, you can make sure everything is decluttered and all lights are working so the inspector can easily see. You can change furnace filters and make minor repairs.
With proper preparation, the inspection contingency doesn't have to be a concern at all.
An Inspection Contingency Has to Be Released
Once the deadline has passed, a form has to be signed by the buyer to release the inspection contingency. If the time is approaching and you haven't heard anything, be sure your listing agent tracks down the buyer for the form.
The specific rules vary by state, but in some states you can cancel the contract if they don't respond to a written request to release the inspection contingency. This can be a powerful incentive for the buyer to move forward, especially if you received other offers.
It's essential to get the contingency released, however. If it's still in place, the buyer may try to use it to back out even up to the day of closing.
Don't let inspection contingencies derail your sale.
A Clever Partner Agent will keep negotiations and closing on track.
You Don't Have to Agree to Unreasonable Demands
One of the times it's most helpful to work with a skilled listing agent is when a buyer tries to make unreasonable requests. They may ask for two more months so they can hire every specialized inspector known, or they may want a credit for a $50 repair.
Remember, you don't have to agree to everything they ask for! In some cases with a seller's market, you have other offers you can turn to if things go south.
When you choose an experienced agent that is a skilled negotiator, you can simply let them handle this process. They know what's reasonable and what's not, and they can work to keep your current deal moving forward.
Some Buyers Will Waive the Inspection Contingency
In a tight market with few homes and many buyers, some people are willing to take extra steps to purchase their dream home. This may mean a cash offer, or it may mean being willing to waive the inspection contingency.
Most buyers want the inspection so they aren't surprised by anything. But if you receive multiple offers, see if anyone offered to skip the inspection. It may be in your best interest to accept that offer, even if it has less cash.
Sell Your Home Quickly With Clever
As a home seller, you don't want the closing to drag on for a long time. That's why you need an experienced agent in your corner who can help make sure all contingencies are met and released on time and without hassle.
A Clever Partner Agent can do that and save you money at the same time. You don't have to agree to cut-rate service to save a few dollars. A Clever Partner Agent will give you a professional full-service sales experience for a flat fee of 1.5% ($3,000 minimum).
Ready to see how Clever can help with your home sale? Contact us today.
Related Articles
You May Also Like