What do you need to disclose when you are selling your Rhode Island home? How can you keep from being sued by your buyer? Learn about the Rhode Island disclosure form and why you should seek out advice before completing it.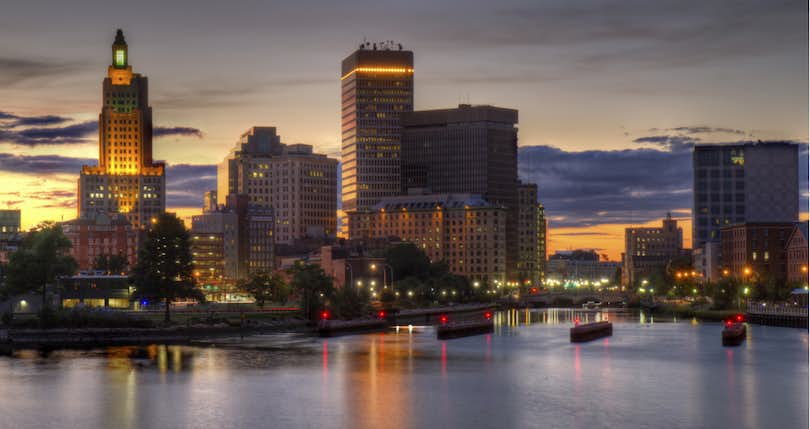 There is definitely an art when it comes to selling a home. That's why it is essential to work with a quality real estate agent when going through the process. Our Clever Partner Agents know how to stage homes to make them appear more spacious and inviting to potential buyers.
While it is important for real estate agents to know how to make your home smell and look appealing, it is just as important to work with a qualified agent because he or she knows the laws in your state regarding what kind of information you need to disclose to potential buyers.
While you may think it is necessary and ethical to list every possible disadvantage to your home, you don't want to scare away potential buyers. On the other hand, if you don't register problems on your disclosure statement, this could open you up to a possible lawsuit after you close on the home.
To complicate matters, each state has different laws regarding what is necessary to disclose about a home and what is not.
Most states' disclosure forms are similar to each other. The forms allow you to list anything that is broken or damaged in the home. Most ask you to comment on the foundation, plumbing, the heating/AC system, and the condition of the home's roof.
Other states may require you to disclose whether or not someone died within the home. Some states require that you disclose if your house is haunted.
Some states have the "caveat emptor" rule, which means that the buyer is responsible for uncovering anything wrong with the property.
Rhode Island is not a "caveat emptor" state. In fact, the form the seller is responsible to complete is rather lengthy and detailed. Here are things you are required to disclose about the home you are selling in Rhode Island.
Things You Need to Disclose About Your Home's Structure
The Rhode Island disclosure form asks about the age of the roof and how many layers of shingles are on the existing roof.
You are required to give the maintenance history of any fireplaces in your home.
Do you know any details regarding the insulation of your home? The form asks about it.
Since radon has been determined to exist in Rhode Island, each homeowner is advised to test for it. If you have checked for radon on your property, you will be required to disclose the result of the test.
The form asks about the electrical system, the heating system, and the hot water tank as well. You will be asked how much you pay for the sewage or wastewater system in your area and about the water supply in your area.
Get cash offers from local buyers now!
Compare offers from top cash buyers, plus get an expert realtor's opinion on what your house is worth.
What You Need to Disclose Regarding Your Area
The Rhode Island form asks about the tax rate for your home and any restrictions for the property. You will be asked if you are violating any building codes for your area.
You will be asked if your property is located in a flood plain and whether or not you have flood insurance on the property. You will also need to disclose if your property is part of the wetlands, bog, marsh, or swamp.
Are there any convicted felons living in your neighborhood? Megan's Law requires that you disclose that information if there are.
Miscellaneous Items You Need to Disclose
If you are required to pay condo or home association dues, you need to disclose that information to your buyer.
Do you have a pool? Do you have the maintenance history on the pool? It needs to be disclosed.
Lead contamination can be extremely harmful to young children and pregnant women. If you have ever had a lead paint inspection conducted in your home, you are required to provide a copy of the report to your buyer.
Besides asking about smoke detectors and carbon monoxide detectors, the rest of the form asks you to rate the condition on the structure and equipment or systems that will be left with the property.
You will be asked about the central air conditioning, the home's whirlpool or jacuzzi, sump pump, generator, ceiling fans, refrigerator, and intercom system.
You will be asked about diseased trees on and near your property.
You must disclose any hazardous or toxic waste within a mile of your property.
If you have had any toxic mold found on the property, you must tell your buyer.
You must tell if you have any wood rot on the outside of the home.
You will also be asked to comment on whether or not there is a cemetery or burial ground on the property.
You must sign and initial your disclosure report. It is a legal document, and you must fill it out truthfully and completely. Selling a home "as is" does not mean that you do not have to be upfront with the problems of your home.
The Rhode Island disclosure form is long and complicated. Reach out to a Clever Partner Agent in your area. He or she will make the homeselling process as stress-free as possible and will advise you on what you need to disclose and how you should do it.
💰 Sell with a top agent, save thousands!
Want to find a top local agent without overpaying on realtor fees? Clever negotiates 1.5% listing fees with top-rated realtors from name-brand conventional brokerages like Keller Williams, RE/MAX, and Berkshire Hathaway.
Get guaranteed full service for half the rate these agents typically charge. Schedule a free, no obligation consultation with a top local agent today!
You May Also Like