If you're selling your home in Oregon, the law requires you to disclose all the defects in your home. From material defects to system malfunctions, everything has to be reported to the buyer. We take a look at what you have to report and how you have to do it. Read on to know more.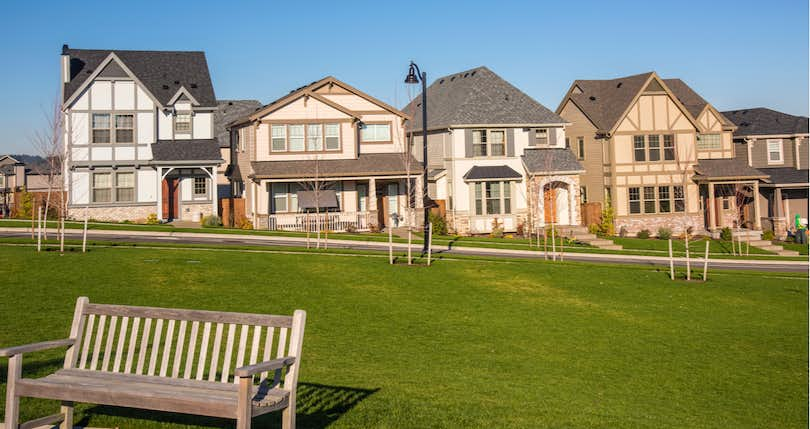 When you're selling a home in Oregon, the law requires you to disclose a few important details of your home to every buyer who submits a written offer. According to Oregon Law-105.464, as the seller, you have to fill in the property disclosure statement.
It's important to understand that this law applies to every type of property. Single-family home, multi-family home, a rental property — it doesn't matter. The sale of every property must happen only after the seller submits the property disclosure statement.
If you refuse, forget, or for any reason don't provide a property disclosure statement to your buyer, you can be sued and the deal can be revoked at any time before it's closed.
Not only can you be sued for not providing the statement, but you can also be sued for undisclosed defects. A potential buyer can simply walk away from the deal if it turns out that the property disclosure statement contains lies.
Therefore, it's crucial that you provide buyers with a property disclosure form and ensure that everything that you state in it is completely true.
What Should You Disclose?
Some states allow the seller to simply fill any disclosure form that they can find. Some even allow the sellers to write a statement. However, Oregon has a state-specific form that you need to fill if you're selling a property.
The Oregon property disclosure statement has specific questions about the condition of your property. And every question needs to be answered.
Here are a few important topics on which you'll have to answer
The property title and existing encumbrances that include liens and easements
Irrigation and domestic sources of water
Sewage disposal
Information about the insulation of the walls, floors, and the ceiling.
The dwelling structure information. So, if there are any unpermitted additions or leaks, you will have to disclose it too.
Property fixtures and systems which include plumbing, or electrical, or any other systems installed.
Your common interests such as homeowners' association fees. You will also have to disclose if there are any common areas and if you have to pay for them.
Most questions have a "Yes, No, Unknown" format. So, you just have to tick the right box. However, some questions require detailed answers.
Ideally, your local real estate agent will do this job for you. However, once the form is filled, make sure that everything on it is true to the best of your knowledge.
Get cash offers from local buyers now!
Compare offers from top cash buyers, plus get an expert realtor's opinion on what your house is worth.
Federal Disclosures
When you're selling a home, you have to abide by two sets of laws, State and Federal. While the Oregon state requires you to fill a disclosure form, so does the Federal government.
According to 42 U.S Code 4852d, you are required to disclose if your home has lead paint. However, this law only applies to homes built before 1978.
If your home was built before 1978, you are also required to provide a "Protect Your Family From Lead in Your Home" pamphlet to the buyer. Failure to adhere to this regulation can land you in legal trouble.
Also, filling the form will give you an opportunity to take care of minor repairs. Consider getting things fixed. It'll improve the value of your home.
What is Material Defect?
The last question on the Oregon property disclosure form is a broad question. It asks if the property has any material defects. Now, even this question has a "Yes, No, Unknown" format.
However, if you tick the "Yes" option, you have to elaborate on the issue. So, with that in mind, let's take a look at what material defect actually means.
Material defects are the defects in the condition of the property that might lower its value. Toxic mold, spider infestation are some examples. The problem with this question is that you can include anything under material defects.
The idea of including the question is to give you, the seller, an opportunity to disclose any defects that the home has.
So, how do you decide if something is a material defect?
If you can see a problem with your naked eye, state it on the disclosure form. If you're not sure, just consult your real estate agent. They write these forms all the time and an experienced real estate agent will actually do this job for you.
Given that there could be legal repercussions, it's always a good idea to try and fill this form as thoroughly as possible. That being said, you don't have to hire a home inspector for this. A real estate agent should be able to help you out.
Consider hiring an inspector only if you've lived away from the house for a long time and aren't really sure about the condition of the home.
Conclusion
Property disclosure forms are given to buyers so that they can make an informed decision. So, make sure that you are honest in reporting faults.
Also, the disclosure form is concerned only with things that are obviously wrong. So, if your A/C isn't working correctly, it has to go on the disclosure form. However, you don't have to check if everything is fine with the foundation.
You can make life simpler by hiring an experienced local real estate agent. Real estate agents fill disclosure forms all the time and know exactly how to fill them. Eventually, you just have to see if everything that's written on the form is true.
One way to hire expert local real estate agents is by getting in touch with a Clever Partner Agent. They are full-service agents who will help you through every step of the home selling process.
Not only do Clever Partner Agents look for buyers, but they also take care of all the paperwork for you. And because they work through Clever, they charge a 1.5% commission.
Clever only partners with the best agents in any given area. This way, you know that the person representing you is one of the best in the business.
💰 Sell with a top agent, save thousands!
Want to find a top local agent without overpaying on realtor fees? Clever negotiates 1.5% listing fees with top-rated realtors from name-brand conventional brokerages like Keller Williams, RE/MAX, and Berkshire Hathaway.
Get guaranteed full service for half the rate these agents typically charge. Schedule a free, no obligation consultation with a top local agent today!
You May Also Like