Disclosures are vital to the home selling process, but in Michigan they are relatively straightforward. The Seller Disclosure Statement provides all necessary items that must be disclosed and/or inspected by the seller and is quite comprehensive. When in doubt, it is best to disclose more than less.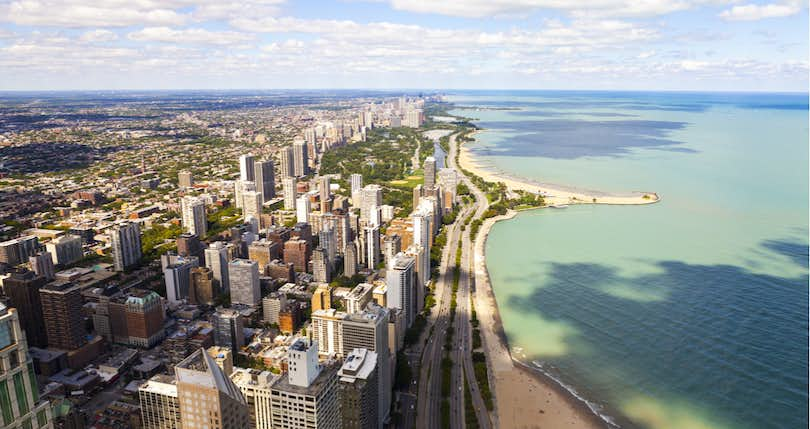 Preparing your home for sale can definitely be a hectic process. You've undoubtedly made necessary repairs and renovations, painted and staged your home, and did your research to price it just right. However, when it comes down to negotiating with a buyer, how much do you have to tell them?
Do all those repairs and renovations need to be disclosed? Do you have to do any additional inspections for them? Or has anything happened in the neighborhood you have to warn them about?
Sometimes even the most minute details can be subject to state and local disclosure laws. In Michigan, the Seller Disclosure Act 92 of 1993 outlines what information must be presented to buyers.
The good news is that most of the disclosures are consolidated on one comprehensive form. There may be supplemental forms or information that need to be put together, but it is essentially one long checklist. An expert local real estate agent will help you prepare this document and can help arrange all necessary inspections, or work you may need done, to complete the Seller Disclosure Statement.
The Seller Disclosure Statement
In Michigan the Seller Disclosure Statement covers almost every aspect of the property disclosure process. It is essentially a checklist that verifies the working condition of all appliances and amenities, and also reviews the history of other structural systems.
Conflicts with local zoning ordinances that may restrict the future use of the property are also expected to be disclosed. It also includes verification that connection to city water and sewer systems are in working order.
The checklist portion essentially just confirms the working order of such things, however when disclosing more complicated issues, such as presence of asbestos or other environmental dangers, further inspections and reports may become necessary. HOA fees and regulations are another common disclosure that is easy to forget.
Altogether the list is quite comprehensive, but remember disclosure requirements can vary state to state, and even from city to city within Michigan. It is important that you work with an experienced, local real estate agent to complete all the necessary preparations before listing your home.
Lastly, when in doubt it is better to disclose potential issues than not to. Any failure to provide required disclosures can result in a buyer cancelling a transaction, or worse, filing damages against you for fraud.
Get cash offers from local buyers now!
Compare offers from top cash buyers, plus get an expert realtor's opinion on what your house is worth.
What Properties are Covered by the Seller Disclosure Act
Not every sale, or transfer of a home, requires the completion of the Seller Disclosure Statement. The transfer of property that is ordered by court can often be exempt. Foreclosed properties often are sold without full disclosures too.
Homes that are inherited, or certain deed transfers, are also exempt from completing a Seller Disclosure Statement. New construction is often exempt, or at least isn't required to complete the entire checklist, because the home likely has never been lived in.
However, as a general rule of some any sale of residential property of less than four units are subject to the Seller Disclosure Act. The disclosure statement must also be presented before the agreement upon the sale as well. Typically, the Seller Disclosure Statement is available at open houses or upon request by the buyer's real estate agent.
Next Steps
Selling your home in Michigan doesn't have to be a difficult process, but if you don't carefully prepare your disclosure statement you can be exposing yourself to serious risks. This is another good reason to avoid trying to sell your home without an experienced agent, or quickly on an all cash basis. An expert real estate agent can help you through the home selling process and mitigate many risk factors.
A quality agent can also advise you on repairs and renovations that are cost effective and will increase the value of your home. This can include simple things like cleaning and decluttering your house, putting up a fresh coat of paint, or even replacing carpet.
Clever partners with top real estate agents from major companies like Keller Williams, Century 21, and RE/MAX. Clever Partner Agents are all full-service. However, they have agreed to work for 1.5%. A Clever Partner Agent will get you top dollar and can make your home sale stress-free.
💰 Sell with a top agent, save thousands!
Want to find a top local agent without overpaying on realtor fees? Clever negotiates 1.5% listing fees with top-rated realtors from name-brand conventional brokerages like Keller Williams, RE/MAX, and Berkshire Hathaway.
Get guaranteed full service for half the rate these agents typically charge. Schedule a free, no obligation consultation with a top local agent today!
You May Also Like