If you're selling your house in Kentucky, there are a number of disclosures you're required to make. It's understandable to be confused about what's required and how far you have to go to find potential flaws. This is your guide to required disclosures in Kentucky.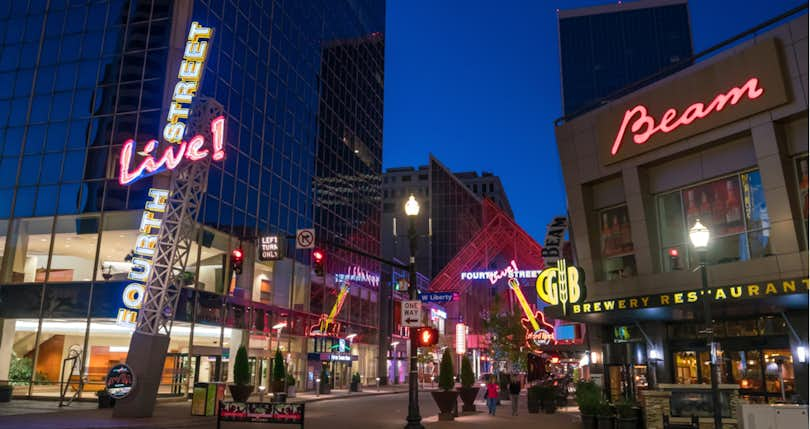 Almost every homeowner knows about some flaws with their property, and depending on your state, you may be required to disclose those defects to potential buyers, even if they don't ask about them directly.
One key component to selling any house is being sure that you're complying with your state's disclosure laws. Disclosure laws vary widely and it's important to know the laws where you live.
Kentucky laws require sellers to make a number of disclosures to potential buyers before a purchase agreement is signed. It's important to know and understand these laws before you get too far into the home selling process.
Know Your Laws
Why Is It Important to Know State Disclosure Laws?
It can be tempting for sellers to try to minimize problems and maximize their profit. However, in addition to potential ethical implications, there are potential legal implications, as well. You don't have to ensure that a potential buyer notice every place where paint might be chipped or scuffed, but there are some bigger items that must be disclosed. Even selling your home "as-is" doesn't absolve you from disclosure requirements.
Failure to disclose certain defects to sellers can result in lawsuits, canceled sales, and financial liability. If you're selling property in Kentucky, it's important to understand exactly what the requirements are.
Do You Have Questions About Your State's Laws?
There are a number of different types of issues that must be disclosed to potential buyers in Kentucky. If you know about any major defects, it's important to err on the side of disclosure. It's almost always better to disclose than to end up in protracted litigation after the sale.
If you are considering whether to get inspections done or unsure of what you need to disclose to potential buyers, make sure to talk to your realtor about any questions you have.
Get cash offers from local buyers now!
Compare offers from top cash buyers, plus get an expert realtor's opinion on what your house is worth.
Kentucky Disclosure Requirements
What Must Be Disclosed?
Kentucky has a form titled Seller Disclosure of Property Condition that all sellers must fill out and give to prospective buyers before a purchase agreement is signed.
There are 10 categories of questions on the form. These categories are:
House systems;
Foundation/Structure/Basement;
Roof;
Land/Drainage;
Boundaries;
Water;
Sewer System;
Construction/Remodeling;
Homeowner's Association; and
Miscellaneous.
The form requires sellers to disclose:
Basement condition and whether it leaks;
Roof condition and whether it leaks;
Source and condition of water supply;
Source and condition of sewage service;
Working condition of component systems; and
Other matters the commission deems appropriate
Importantly, the miscellaneous section also asks a broad, catch-all question: "Are you aware of any other conditions that are defective with regard to this property?" Between this question and the other, specific questions asked, Kentucky sellers need to err on the side of disclosure, lest they open themselves up to potential liability.
What Doesn't Have to Be Disclosed?
One benefit to sellers is that the disclosure form makes it clear that sellers are under no obligation to verify the disclosures with a formal inspection or engineering report. All that is required is to disclose defects or conditions that you are already aware of.
However, this doesn't mean you can lie. Making willful misrepresentations can also open you up to legal liability.
According to the Kentucky Real Estate Commission:
This disclosure is based solely on the seller's observation and knowledge of the property's condition and the improvements thereon. This disclosure form shall not be a warranty by the seller or seller's real estate agent and shall not be used as a substitute for an inspection or warranty that the purchaser may wish to obtain. This form is a statement of the conditions and other information about the property known by the seller. Unless otherwise advised, the seller does not possess any expertise in construction, architectural, engineering, or any other specific areas related to the construction or condition of the improvements on the property. Other than having lived at or owned the property, the seller possesses no greater knowledge than that which could be obtained upon a careful inspection of the property by the potential buyer.
Next Steps
Kentucky disclosure laws can be difficult to discern and understand. Be sure to consult with an experienced real estate agent for expert advice on what you need to disclose and what you don't. A good agent will also be able to refer you to a local real estate attorney, if necessary.
💰 Sell with a top agent, save thousands!
Want to find a top local agent without overpaying on realtor fees? Clever negotiates 1.5% listing fees with top-rated realtors from name-brand conventional brokerages like Keller Williams, RE/MAX, and Berkshire Hathaway.
Get guaranteed full service for half the rate these agents typically charge. Schedule a free, no obligation consultation with a top local agent today!
Related links