Listing agents help homeowners price, market, sell their properties, whereas selling agents help buyers hunt for houses, make offers, and get the best deal possible. Learn everything you need to know about the different types of real estate agents: what services each provide, how to choose a great one, how much they charge — and how to save big.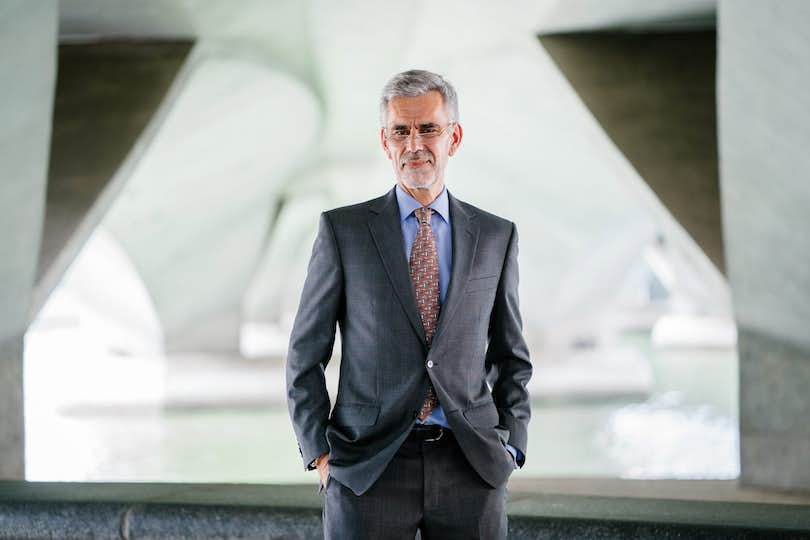 A real estate sale is a complex and high-stakes transaction.
New technologies and services may be redefining the way we buy and sell property, but most people still choose to work with a realtor when it comes time to actually navigate the process.
Broadly speaking, there are two different types of traditional real estate agents:
Listing / Seller's Agents: Help you price, market, and sell your current home.
Selling / Buyer's Agents: Help you search for, make offers on, and purchase your new home.
In this guide, we'll walk you through the different services provided by listing and selling agents, explain why it's important that both sellers and buyers are represented individually, break down the typical fees agents charge — and offer tips on how to avoid them.
If you want to skip the reading and get answers from a local real estate agent instead, Clever can help!
> Get in touch to learn more and connect with top agents near you.
Note: our referral service is 100% free and there's no obligation to sign. Interview as many agents as you'd like until you find a great match.
JUMP TO SECTION
What is a listing or seller's agent?
As the name suggests, a listing agent lists property for sale on behalf of the property owner.
Because the property owner is the seller in a real estate transaction, listing agents are also known as seller's agents.
If you've ever seen a lawn sign with a realtor's name and number, you're looking at the smiling face of that property's listing agent.
But the role of a listing agent goes far beyond putting up a "For Sale" sign.
Listing agents represent owners through every step of the selling process, from putting the property up for sale to closing a deal and handing the keys to a buyer.
These agents bring a wealth of market knowledge and real-world experience that lets them gauge when to list a property, how to market it, and how much to ask for in order to maximize a property's profitability while minimizing its time on the market.
Typically, sellers will sign with listing agents under an exclusive right-to-sell listing agreement that grants them (or their brokerage) sole rights to the sales commission.
In return, the listing agent has a fiduciary duty to represent the seller's best interests in negotiating the sale of their property.
What does a listing agent do for a home seller?
Offers local housing market expertise: If you're looking to sell your home, chances are good you've been out of the market for a while. A good listing agent has a strong understanding of the areas they serve and the state of the housing market as a whole. Their up-to-date knowledge of comparable properties ("comps," in the lingo) is what allows them to perform the comparative market analysis that sets the stage for your entire sales strategy.
Prices the property to sell: Accurately pricing property is perhaps a listing agent's most important role. If the price is too high, the property might languish on the market and look unappealing to prospective buyers who wonder what the issue is. And if the price is too low, the property will sell for less than it's worth and undercut the seller's profit. But when the price is just right, the property should sell right at the sweet spot of maximum profit and minimum time on market.
Preps, stages, and advertises the property for sale: Listing agents know what sells a house and what turns prospective buyers away. They can suggest quick home repairs that will disproportionately increase market value. They can professionally stage the property for showings — a critical step, as staged homes sell for an average of 17% more than their non-staged counterparts. Finally, listing agents can coordinate professional photography and advertising that gives properties a competitive edge on listings sites.
Lists the property on the MLS: The Multiple Listing Service, or MLS, is a comprehensive database of real estate listings compiled by licensed real estate agents throughout the United States. Since the majority of all properties are discovered through this catalog, it's a great disadvantage for a property to go unlisted. While real estate agents alone can list on the MLS, some agents will charge a flat fee to sellers who wish to be listed but don't require any of the other services listing agents provide.
Handles showings and open houses: Bringing in potential buyers is the best way to sell a house, and listing agents spend their weekends doing just that. At an open house, agents talk up a property, keep it safe, and act as an objective presence to make prospective buyers comfortable (nobody walks to walk through a house while the owner watches anxiously). The listing agent also knows to disclose all legally required information — like recent deaths or known material defects — that might otherwise become an issue down the line.
Screens potential buyers: Anyone who's sold an item on eBay or other classified sites knows just how frustrating it can be to separate serious buyers from thrift shoppers. The same is true on the real estate market, and listing agents know how to cut the wheat from the chaff when dealing with house hunters. A good agent will screen potential buyers by checking credit scores, mortgage pre-approvals, and the like to ensure that the property is being shown to serious parties — not just shown off for fun.
Negotiates offers on behalf of the seller: Offers to buy a property are about more than just money. The back and forth between sellers and buyers often includes stipulations about closing dates, commissions, contingencies, and more. And even once an offer is accepted, closing a property sale means wading through a mire of legal obligations and financial due diligence. A listing agent will handle all of this paperwork in a way that best protects the seller's interests — and their sanity.
Helps with paperwork and closing: Did you know that in some states there are limits on the types of repairs that a buyer can request from the seller? How familiar are you with regional rules governing residential property disclosure? Selling a home is a high-stakes — and regulated — transaction. An experienced agent will help you navigate the sea of legal documents, contracts, and tax procedures to ensure you don't inadvertently overlook an important detail that could result in an audit or lawsuit after closing.
Did you know?
For an average property sale, the listing agent spends nine hours working behind the scenes for every one hour they spend working directly with the seller.
What is a selling or buyer's agent?
Generally speaking, the two parties involved in a real estate transaction will each have their own agent assisting them with the sale — the seller's agent and the buyer's agent.
The buyer's agent is, somewhat confusingly, also referred to as the selling agent.
That's right: the terms "buyer's agent" and "selling agent" are interchangeable, and both refer to the real estate agent who represents the buyer in a property transaction.
Properly speaking, a buyer's agent becomes classified as the selling agent only once a sales contract has been signed.
In this article, however, we use the term "selling agent" to refer to a buyer's agent during any stage of the real estate transaction.
The "selling" part of the name signifies the idea that a buyer's agent brings a buyer — one of their clients — into the transaction.
In this way, they sell the property to a qualified buyer, on whose behalf they negotiate favorable terms and, thus, facilitate the sale.
Once a "Buyer Agency Contract" is signed, the selling agent has a fiduciary duty to the buyer — i.e., a legal responsibility to act in the best interest of the buyer, just like a listing agent's responsibility to a seller.
That means that by law, they must remain loyal to the buyer's best interests, disclose all pertinent information, act confidentially, and — of course — negotiate the best price.
What does a selling agent do for a buyer?
Helps buyers find financing: To demonstrate to sellers that they're serious, many buyers seek pre-qualification or pre-approval for mortgages. Selling agents can connect buyers with credible lenders before they ever step foot in a prospective property. This financial backing will ensure that when a buyer is ready to make an offer, they can do so quickly and with confidence.
Discovers new properties: Selling agents have access not only to properties on the MLS, but to a wide network of agents and listings — called pocket listings, as in tucked away in their pocket — that buyers would never come across on their own. Using this comprehensive catalog, selling agents are able to pick out the properties most suitable for their clients and expedite their house hunting journey.
Coordinates and guides property showings: This is the most visible role a selling agent plays: walking their clients through the prospective properties they've selected for them. Here, buyers benefit from more than just companionship: selling agents provide a tour full of objective analysis and an opinion informed by knowledge of their client's needs.
Ensures properties are up to par: Selling agents have the same in-depth knowledge of the housing market as their listing counterparts, and understand whether a property has been fairly priced and how it can be expected to increase — or decrease — in value over time. And before a deal goes any further than an offer, a good selling agent will arrange a proper inspection and insist that the seller cover necessary repairs and closing costs.
Negotiates offers on behalf of the buyer: The selling agent acts as an objective legal representative for the buyer, and is responsible for presenting offers and counter-offers to the seller. In addition to a deep understanding of the complicated closing process — and all the miscellaneous costs and legal issues that come with it — selling agents are capable of negotiating neutrally, absent the intense emotions that buyers can feel when bidding on a new home.
Helps with paperwork and closing: Buying a home is a complicated process. It involves a huge amount of paperwork, disclosures, and legal documentation. Agents have extensive experience with paperwork, contingencies, and the other legal ins and outs of the home buying process. They'll help ensure your closing goes smoothly and that you don't get any nasty surprises down the road.
Can a listing agent also represent the buyer?
The question of whether a listing agent, who represents the seller of a property, can also represent the buyer of said property is both an ethical and legal one.
But to keep things simple, the answer is yes — but only to a certain extent, and only in certain states.
Such an arrangement is called a "dual agency" sale, and this is broadly defined as any real estate transaction wherein the listing agent and selling agent work at the same brokerage.
Note that the two agents don't have to be working together to qualify the sale as dual agency, because they share a mutual interest regardless — maximizing the commission paid out to their brokerage.
In the most extreme case, a single person can act as both the listing and selling agent for the same property.
This is called "dual representation," and the practice — where it's legal — must be disclosed up front and agreed to by all parties.
Drawbacks of a Dual Agency in Real Estate
Proponents will argue that dual representation makes for more efficient communication (as there's one less agent involved) and a wider pool of properties and buyers (as conflicts of interest are no longer disqualifying).
In reality, the only winner in a dual representation deal is the real estate agent who gets to keep double the commission for half the work.
Dual Agency Cons
Conflicting interests: Agents cannot legally advise one client over another.
Weakened bargaining power. Neither the seller's nor the buyer's interests are advocated objectively.
No fiduciary duty: Agents do not act in their clients' best interests, only their own.
Limited perspective: With just one agent or brokerage involved, there are no external checks and balances on negotiations.
Reduced representation: Sellers and buyers must hire separate attorneys if they want personal advice instead of relying on their agent.
Mutual confidentiality: Agents are prevented from sharing information that might otherwise be used to benefit their client.
Unethical at best, illegal at worst: As of 2019, Dual agency sales are banned in eight U.S. states — Alaska, Colorado, Florida, Kansas, Maryland, Oklahoma, Texas and Vermont.
Who pays realtor fees, the seller or the buyer?
Real estate brokerage is a commission-based business, meaning that realtor fees are a percentage of the final sales price.
That means that nobody gets paid — neither the listing agent nor the selling agent — until a deal closes and the property changes hands.
The downside of this is that realtor commissions scale with property prices. The upside, and the reason this structure works so well, is that real estate agents are just as eager to make sales as owners and buyers are.
Once the ink has dried on a deal, the standard commission rate nationwide is 6% of the final sales price, split evenly between both real estate agents. This is called a "co-op commission" and is by far the most common payout structure for real estate transactions.
Because this commission is paid from the sales price, which by definition belongs to the property seller, the realtor fees for both agents are typically paid for by the seller.
If you're wondering why the property owner has to pay both the listing agent and the selling agent, consider the alternative. If you sell your house but make the buyer pay their agent's commission, the price of your house has just increased by the cost of that commission. This can turn the buyer off your property or price them out of the deal entirely.
It may sound nice to save an extra 3% on your property sale, but that can only happen if the property actually sells — and it's the selling agents who make that happen. It's almost always worth paying them that 3% to do so.
For this reason, most sellers simply build in the cost of commission into the listing price of their property. Incentivizing selling agents in order to attract qualified buyers is simply considered a cost of doing business.
How much is listing agent commission?
In almost every case, the listing agent for a successful real estate transaction will earn 3% of the sales price, paid by the seller.
Let's say you list your house for $350,000 at your agent's recommendation.
Because this is a competitive price for your local market, you quickly attract a selling agent whose buyer offers you the asking price.
Ignoring other costs involved with selling a house — repairs, marketing, legal costs, etc. — you'll owe your listing agent a commission of $10,500.
Of course, you'll also owe your buyer's selling agent the same amount, for a total of $21,000 owed in commission.
Interview top-rated, low-commission agents!
Enter your zip code to see if Clever has a partner agent in your area!
How much is selling agent commission?
The typical commission for a selling agent is 3% of the sales price, paid by the seller.
Because buyers don't pay the commission for their selling agents directly — the costs are built into the list price of almost every property on the market — there are few good reasons for buyers not to work with qualified agents who can represent their interests.
Though an agent-less buyer could try submitting lower offers on the basis of reduced commission fees for the seller, in reality this would be a challenging negotiation to pull off. Listing agents and sellers alike almost always prefer to negotiate with serious, properly-represented buyers.
Fun Fact
A 2016 report from the National Association of realtors (NAR) suggests that working with a selling agent to buy a home is an generation-spanning preference. 85% of Younger Boomers, 87% of Gen Xers, and 89% of Millennial purchasers made use of a buyer's agent when purchasing a home that year. And despite a fluency with independent, digital purchasing, a full 92% of Younger Millennial homebuyers worked with a selling agent in 2016 — more than any other age range.
Can You Negotiate Commission with the Listing Agent?
While the typical commission rate for a listing agent is 3%, it's possible to negotiate a lower fee depending on the temperature of your market, the value of your property, and — naturally — your negotiating skills.
Know, though, that most agents will hesitate to compromise their rates even under ideal circumstances: only 15% of sellers are successful in talking down their listing agent's commission fee.
And the drawback of this success, or even of a failed attempt to negotiate, is at best a corresponding reduction in services and support — at worst a strained relationship./
If you're really set on negotiating, here are some tips to get the most bang for your buck without rubbing your agent the wrong way:
Tips for Negotiating realtor Commission Fees
Know your market: One of the biggest assets your listing agent brings to the table is their knowledge of your local housing market, and your property's place within it. If you expect to bargain, you need to know whether you're in a seller's or buyer's market, what a reasonable asking price for your property is, and how quickly you can expect an offer to come in. You can only reasonably expect to negotiate under conditions where your property needs minimal agent intervention to sell.
Assess your needs: Negotiation isn't a one-way street. If you ask your agent to cut their commission, they'll likely insist on cutting back their services to match. A full-service listing agent will price your home, suggest repairs, stage and market the property, set up open houses, negotiate offers, and more. Decide which of these tasks, if any, you'd be willing to take on independently.
Work with a real estate referral service: No agent wants to strike a separate bargain with each of their clients individually — that's why most of them stick so firmly to their established commission rates. However, referral services like Clever send agents a high volume of new business, which gives them more leverage when it comes to negotiating fees on their clients' behalf.
Looking to Save on Realtor Commission Fees?
List with Clever, get full service from a top agent, save thousands.
Can you buy or sell a house without a real estate agent?
While the majority of home buyers and sellers choose to work with a real estate agent, it's certainly possible to navigate a property sale without one — provided you're willing to put in the work.
Selling a House Without a Realtor
Selling a house without a listing agent is called listing FSBO, meaning For Sale By Owner.
This option is appealing primarily because not hiring a listing agent means not paying a listing agent's commission. Some owners believe that this 3% of their home's value is worth the hassle of selling on their own.
However, even for sellers willing to put in the leg work of prepping, staging, marketing, showing, and closing on a sale, there are some serious drawbacks to listing without an agent. On average, homes initially listed FSBO take 20 days longer to sell than those listed on the MLS by a realtor — and when they do sell, they sell for less. And remember that after all that, sellers are still on the hook for the 3% commission owed to the selling agent.
Still, the appeal of saving that other 3% is enough that 36% of sellers initially list their home FSBO. Less than a third of these, just 11%, are successful — and most in this category knew their buyers personally beforehand. The rest eventually enlist the help of a realtor to get their property sale back on track.
> Learn how to sell your house without a realtor.
Buying a House Without a Realtor
If you're buying a house, it makes even less sense to forgo the help of a qualified real estate agent.
Because the seller is ultimately responsible for paying commission to the selling agent, you have nothing to lose by partnering with a professional who can help you find financing, show you prospective properties, and negotiate on your behalf.
As a matter of fact, a buyer without an agent may find themselves unable to bid on certain properties at all. Some listing agents will refuse to accept an offer made directly by a buyer, as this can lead to a conflict of interest, or at least the appearance of one.
Without a knowledgeable selling agent representing the buyer's best interests at the negotiating table, a listing agent may feel a sense of fiduciary responsibility to the buyer that would undermine their legal duty to the seller.
This is similar to the competing interests an agent faces when acting as a dual representative.
> Learn more about buying a house without a real estate agent.
How to Find a Top Realtor
Whether you're searching for a listing agent or a selling agent, you want to be sure you find a good match for you and your real estate goals.
Generally speaking, you want to connect with a licensed realtor who has years of experience in the market you're looking at. More specifically, and more subjectively, you want to work with someone you get along with and who you can trust to represent your interests.
Tips to Find the Best Real Estate Agent in Your Area
Check the web: Begin your search for a realtor by casting a wide net. Search online for local recommendations, check out agency websites, read reviews of individual realtors, and get a basic sense of the options available to you.
Check the neighborhood: Take a look at the "For Sale" signs in the area around which you're selling or buying. Who stands out to you? Who's advertising themselves successfully? Who has the most lawn signs? While you're at it, make sure to ask your neighbors if they have any recommendations or advice.
Work with a real estate referral company: Real estate referral networks are a great way to fast-track your search process. While some services like Zillow will sell your information to the highest bidder, the best companies will be out extensive networks of top-performing real estate agents across the country, then make recommendations based on the specific needs and goals of the seller or buyer. What's more, most of these services are free and no-obligation — learn more.
Attend open houses: The best way to check if you get along with an agent is to meet them. An easy and low-commitment way to do this is by attending an open house they're hosting. Do they make you feel welcome? Are they good at talking up the property? Can they answer all your questions? Most importantly: would you want them hosting an open house for you?
Ask about their track record: Once you've narrowed down your search, contact the agents you like directly. Ask them simple questions about their experience in the region, the typical price range they represent, how long their properties stay on the market, and how they might go about selling your property in particular.
Selling or Buying a House with Clever
While you can certainly find a top realtor on your own — if you know what to look for — there's an even easier way.
Clever is an innovative online service that connects home sellers and buyers with a nationwide network of top-performing, full-service real estate agents from major brokerages like RE/MAX, Keller Williams, Century 21, and more.
All of the agents we partner with run traditional, full-commission real estate businesses; however, they've agreed to offer significant discounts to sellers and buyers who connect with them through our referral service.
If you're selling a house, your Clever Partner Agent will offer full service and support for just 1.5%.
> Learn more about selling a home with Clever.
On top of your agent savings, we also offer Clever Cash Back to eligible buyers. Once you've closed on your new house, Clever will send you cashback. This money is all yours, so you're not restricted to spending it on closing costs, agent fees, or the house in general. Consider it a token of our appreciation.
> Learn more about buying a home with Clever.
How does Clever help you save money?
Traditional real estate agents must attract their own business, be it through customer referrals, repeat business, or advertising themselves (check your nearest bus bench for an example).
This marketing work takes time and money that must be made up in commission fees in order for the business to be profitable.
That's where Clever comes in.
We connect sellers and buyers like you with full-service agents in your local market, and this steady stream of clients allows agents to focus less on their own marketing and more on their real business of real estate.
This higher volume of quality clients means Clever Partner Agents can lower their commission rates while still turning a profit.
Next Steps
If you'd like to interview top agents in your area who can help you buy or sell a home and save thousands, fill out the form below.
One of our representatives will be in touch to answer any questions you might have and connect you with one or more of our top-rated agents in your area for a no-obligation consultation.
Interview as many agents as you'd like until you find the perfect match — or walk away at any time. Our referral service is 100% free and there's no obligation to move forward with any of our recommendations.
🏡 Sell or Buy a Home with Clever and Save Thousands!
Enter your zip code to see if Clever has a partner agent in your area!
Top FAQs About Listing and Selling Agents
What's the difference between a listing and selling agent?
A listing agent is also known as a seller's agent and represents the interests of the property owner in a real estate transaction. Listing agents help sellers price, stage, and market their property, show it off to prospective buyers, and negotiate offers.
A selling agent is also known as a buyer's agent and represents the interests of the property buyer in a real estate transaction. Selling agents discover properties and show them off to buyers, provide advice and assistance when making offers, arrange inspections, and ultimately close deals on behalf of their clients.
Listing agents and selling agents work together on behalf of their respective clients to negotiate mutually favorable terms for a property sale. Both are paid a commission of the sales price in return for this work, generally a total of 6% paid by the seller and split equally between them.
> Connect with a top-rated listing or selling agent anywhere in the U.S.
Can a listing agent be a buyer agent?
Yes, a listing agent can also represent the buyer in a real estate transaction — provided they don't live in Alaska, Colorado, Florida, Kansas, Maryland, Oklahoma, Texas and Vermont, where the practice is illegal.
Such an arrangement is called a dual agency sale when the listing agent and selling agent work for the same brokerage, and a dual representation sale when the listing agent and selling agent are one and the same.
In either case, the practice is ethically dubious because it presents a clear conflict of interest. Simply speaking, the same agent (or brokerage) cannot observe a fiduciary duty to both a seller and a buyer simultaneously.
Because of this conflict, there are clear restrictions governing dual agency sales and limiting their usefulness to sellers and buyers.
A dual representative cannot advocate for either party's interests — as they compete with one another directly — and must therefore remain neutral.
This nullifies one of the primary benefits of working with a real estate agent in the first place: professional advocacy at the negotiating table.
In addition, a dual representative has a personal incentive to maximize their own commission. This incentive is not held in check by a competing representative as it would be in a standard real estate transaction.
> Learn more about the drawbacks of dual agency sales.
Why does the seller pay the buyer agent commission?
It may seem strange that the seller is responsible for paying the buyer agent's commission — if they're working for the buyer, shouldn't the buyer be paying for them? — but remember that the point of a commission is to encourage selling, not buying.
When the seller offers a commission to the buyer's agent in addition to their listing agent, both parties are incentivized to close the deal.
The alternative is either that the buyer's agent gets no commission (in which case, they have no reason to sell the house to their client) or that the buyer becomes responsible for paying their agent's commission themselves (which would increase the price of the sale and turn buyers away).
In short: sellers want to attract buyers, and they can do that by paying a commission to buyer's agents. This additional cost of business is simply built into the asking price for their property.
What's the difference between a seller's agent and a buyer's agent?
There are two parties in every real estate transaction: the seller and the buyer.
Generally, each of these parties is represented by a professional real estate agent who negotiates the terms of the deal on their behalf.
Simply enough, these agents are referred to as the seller's agent and the buyer's agent, respectively.
Seller's agents are also responsible for tasks like pricing, staging, and marketing a property, as well as screening prospective buyers and evaluating offers.
Buyer's agents are in charge of finding suitable properties for their clients, arranging showings, and ensuring that prices are fair and based on appropriate valuations.
A seller's agent can also be referred to as a listing agent, because they list a property on behalf of a seller.
Similarly, a buyer's agent is also known as a selling agent, because they sell a property to the buyer they bring aboard (and represent in the deal).
Related Articles