If you're looking to sell your home in Chicago, timing the market is one of the most important decisions you'll make. By listing at the right time at the right price you'll get the highest offers in the shortest period of time. Here are the best times to put your home on the market in Chicago.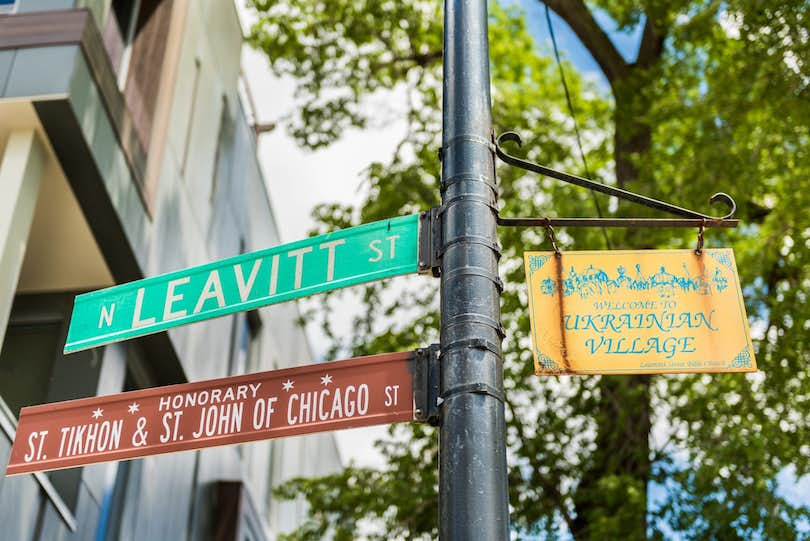 One of the most important decisions you can make when selling your home, aside from listing price and choosing a real estate agent, is market timing. While this is a bit of an inexact science, you can make some pretty good guesses as to the best time to sell based on national and local past trends. Putting your home on the market at the right time can mean it will take less time to sell and you'll get more money for it.
Tired of renting in Chicago? Your best bet for being able to time the market for the best sale, especially in Chicago, is to partner with an experienced, local real estate agent. Not only will they know the best time to list your home, they'll have a good idea of what to ask for it, and what types of repairs will help it sell.
Here's what you need to know about the best time to sell your home in Chicago.
Best Time to Sell in Chicago
Nationally, the best month to put your home on the market is on a Saturday during the first half of the month of May. According to Zillow, homes listed during this timeframe sell for an average of $1,600 more than other times of the year. Saturday listings show higher views during the first week of the listing. This is no real surprise — most people have more time on the weekend to spend searching listings and visiting open houses.
Chicago timing differs just slightly from these national numbers. Based off historical seasonal sales patterns for Chicago, the best time to sell your home is April 16-30. The best day to list a home is Chicago is on a Friday. On average, this results in a $3,000 higher sales price with the home selling more than 18 days faster.
While we're able to estimate this timing pretty well based on historical data, there are other factors that can affect the best time to sell your home in Chicago. For example, rising interest rates, an increase in the job market or financial markets, new tax incentives for home buyers, or a large employer moving into the city. Any of these factors can also affect the housing market, so lean on your local real estate agent for their expertise in this area.
Key Factors That Help Chicago Homes Sell Faster
With the large number of homes available for sale in Chicago, it's important to set yours apart. An added bonus of listing your Chicago home in the spring is blooming trees and greener foliage. This translates well in the photos you'll use for your listing and helps show your home in its best possible light. Make sure to spruce up your landscape, wait until some flowers and trees are budding, and then take stunning photos of your home. Since Chicago is a huge market, potential buyers will likely research your home extensively online and compare with others. Give them a reason to visit your open house!
Since Chicagoans frequently use public transportation, you could have an easier time selling your home fast if it's close to an "L" or bus station. Space in Chicago is tight, so if your home offers any decent amount of living or storage space, this could also draw a premium and help it to sell fast.
3 Tips for Maximizing Your Profits When Selling a Home in Chicago
1. Consider Your Specific Market
To sell your home quickly and for top dollar, you'll want to know specifics of the Chicago market. An experienced agent can complete a comparative market analysis (CMA) to give you an idea of the optimal listing price for your home. This valuation compares your home with other similar ones in the area to give an estimate of the price your home can bring.
Learn More: Understanding a Comparative Market Analysis
2. Make Impactful Repairs and Renovations
Chicago residents are busy. They don't typically see themselves doing many home renovations or repairs upon moving into a new home, so it's important you take care of some of these for them. Minimize as much as possible — Chicagoans aren't used to having lots of space, so they don't want to see your personal items cluttering up the place.
Repairs and renovations to prep your home for sale don't need to be expensive. Small fixes like switching out cabinet hardware, putting on a fresh coat of paint, or making the exterior sparkling will pay off. An experienced realtor can help you determine which upgrades will have the most impact by attracting more offers, and ultimately boost your final sales price. You want to make sure the impact on the final price tag will be greater than the cost of improvement itself.
Learn More: 5 High-Value, Low-Cost Repairs for Home Sellers
3. Find a Great Real Estate Agent
Maximizing your profits on a home sale requires more than just good market timing. With a good real estate agent, you'll be sure they're doing everything they can to get the best possible price, and save you money, throughout the entire process.
Clever Partner Agents are top-rated real estate agents who are experts in their local markets. They come from major brands and regional brokerages — like Keller Williams and Century 21 — and can help you sell your home at the right time. If selling your home in Chicago, it's important to work with a local agent. They understand the nuances of the housing market in the area and of potential buyers for your home.
Additionally, Partner Agents offer the same full service as other agents but have agreed to work for a flat fee of $3,500, or 1.5% if your home sells for more than $350,000. This means the same quality service of other agents, but more money in your pocket.
Complete our online form and a Clever representative will be in touch to answer any questions you might have and connect you with a top-rated, local Partner Agent for a zero-obligation consultation.
Related Articles
You May Also Like