If you're looking to move to New York state you're going to need a good idea of what it takes to live there. (Hint: it's not moxie) It's a good knowledge of what the cost of living is and what factors affect it. We've taken out the guesswork for you.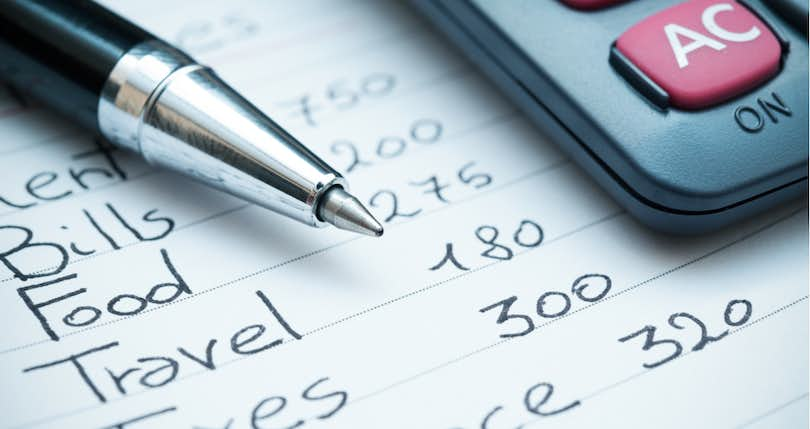 New York is one of the most diverse states in the country. Home to gorgeous mountains, it's the perfect match for an outdoors type. If you're more of a city-dweller, the concrete jungle may be calling your name.
With two major baseball teams, three major football teams, and three NHL teams you'll never have to worry about an offseason. If grabbing a slice and enjoying some of the best wings in the country sounds like a dream, Buffalo is where it's at.
Not to mention, all of the amazing attractions located in the state from Niagra Falls to the Statue of Liberty, New York is just one big adventure waiting to happen. Before you start packing your bags, you've got to make sure moving to New York is the right decision for your budget.
Location, location, location. It's one of the biggest factors in determining just how much you should expect to pay for your cost of living in the state. There are numerous factors that go into your cost of living, but in the case of New York state, location is key. An experienced local agent can help you narrow down the best place to live in New York and get you the most bang for your buck.
Typical Home Prices in New York State in 2019
According to May data from Zillow, the median home value in New York is just under $300,000. The national median home value sits about $75,000 less. Additionally, the median listing price of homes currently listed in the state is $429,000. For perspective, that's $139,100 more than the national average.
However, New York City is partly to blame for the notably higher price range. Two of New York's major cities, Buffalo and Albany, both fall under the national average in listing price and sale price by over $60,000, while the median listing price in New York City is $799,000.
Overall, you're going to have to pay big bucks to live in New York City. Home costs elsewhere in the state are significantly lower than the national average and still offer city living. It's up to you as a home buyer to find the right fit for your lifestyle and bank account.
Make sure you understand the cost of living in New York.
Work with Clever Partner Agent to buy a home you can afford.
How Much Are New York State Property Taxes?
From sea to shining sea, you're going to run into taxes. They are an unavoidable fact of life. However, if you move to the right place you could save big on property taxes. The statewide average of property taxes in New York state sits at around 1.65% of your home's value.
For example, if your home is valued at the New York median of around $300,000, you should expect to pay around $5,000 in property tax on a yearly basis. Oddly enough, New York City has the lowest property tax rates in the state at 0.85%. Erie County property taxes are significantly higher at 2.7%
New York offers different exemptions and discounts on property taxes based on different things like veterans status, age, and income. Homeowners who qualify under these laws can even receive a property tax credit. An experienced real estate agent can help you to figure out what to expect when it comes to New York state and property taxes.
Average Homeowners Insurance in New York State
Homeowners insurance can be the difference between shelling out thousands of dollars in the event of a fire or spending a few hundred in premiums over the year. Insurance provides homeowners with a sense of security as they help to cover the costs of unforeseeable events like theft, destructive hail, and fire. When one of these events occurs, costs can add up quickly.
According to Insurance.com, New York homeowners pay 24% less on average when compared to homeowners across the nation. The average yearly rate for homeowners insurance in New York is $935, or about $78 monthly. With recent events in the state, including flooding and other extreme weather, it may be a good idea to make sure your home is covered.
Common Home Maintenance and Repair Costs in New York State
New York experiences all for seasons a year, meaning the state experiences snow in the winter and heat in the summer. The costs of heating and cooling your home in New York is higher than that of states that experience more moderate weather.
Routine maintenance on your heating and cooling systems can less than $200 yearly. Some companies offer contracts to service HVAC's for a set yearly price, saving you hundreds of dollars. According to Homeadvisor, you can expect to pay nearly $400 for the service of cleaning your air ducts.
According to a survey performed by Clever, we found that most homeowners pay around $2,676 yearly for routine home maintenance costs. New Yorkers should expect to pay upwards of that sum because of seasonal damage.
Other Costs of Living in New York State to Consider
As New York state is so diverse when it comes to where you're located, there are a ton of different costs to factor in. For example, if you live in a city like Buffalo, you will need to own snow shovels, a snow blower, rakes for fall leaves, and other landscaping tools.
Those living in New York City don't need to own these things, because they predominantly live in apartment buildings where snow removal and lawn maintenance is taken care of by the city and property managers.
New York City is significantly more expensive than any other area in the country. You're going to end up paying a significant amount of money on public transportation costs, groceries, laundry, and other general living costs. Other areas of the state don't need to worry much about public transportation cost but will need to purchase a car to get around easily.
Find a Top New York State Real Estate Agent
The difference between you saving thousands when buying a home or overspending thousands is an experienced real estate agent. Clever Partner Agents are full-service real estate agents who agree to work at lower rates all the while getting you into a home you love.
If you're thinking of buying a home in New York state, Clever wants to help. We offer qualifying buyers 0.5% of the purchase price back after closing on a home over $150,000.
Related Articles