Looking to place your tiny home on Airbnb? Make sure to take these 4 steps before you do. Check out your town's rental laws. See what your insurance will cover. Let your neighbors know. Make sure that your home is ready.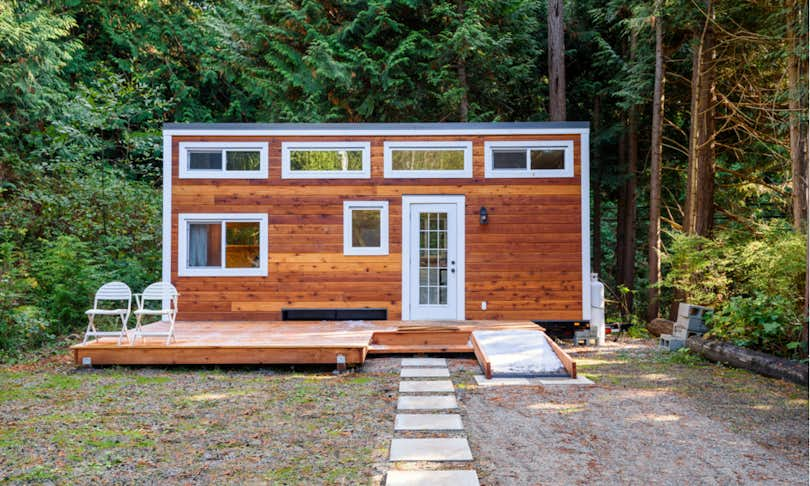 These days it's impossible to miss all the headlines about tiny houses in the news. It's also hard not to hear about Airbnb. That leads us to the question, are tiny houses a good investment for Airbnb rentals?
If you have a tiny house that is on your property or that you live in, Airbnb might offer you a way to increase your income. SmartAsset.com reviewed 15 cities and found that a 2 bedroom unit earned an average of $20,619 per year on Airbnb. A Pricenomics.com study of side gigs found, on average, that Airbnb hosts earned $924 per month.
What to Consider Before Listing Your Tiny House on AirBnB
Location
If you look on Airbnb you can easily find out what your competition is like and if they are getting rentals. Examine your neighborhood and location and determine what draws people to the area. Is your home in a good location and accessible? What draws people to your area and what places or activities can you feature in your listing to stand out?
Tiny Home Features
Like location, the features and amenities of your tiny home are critical. To start with, having a tiny home as a rental option will be popular with many area visitors. A tiny home is about the size of a large hotel room but many come with first-class luxuries & amenities. Guests also get privacy and their own space. Capitalize on the unique experience of staying in a tiny home for your future guests.
Be a Good Neighbor
Letting your neighbors know that you will be having "guests" staying periodically at your tiny house will make your life easier.
Check with Your Insurance Company
Airbnb offers insurance protection plans for hosts of up to $1 million in coverage. After you review AirBnB's plan, review your own homeowner's insurance policy. Ask your insurance company if you are covered in the event a guest is injured on your property? If possible, get the response in writing. Many Airbnb Superhosts also provide guests with disclaimers or waivers of liability.
Zoning and Regulations
It's important before you do anything that you check the local regulations in your area.
How long can you rent your property out?
Is there a set amount of time you can rent your tiny house without actually being present? How will earnings or the property be taxed?
State and local governments have been getting stricter on these rentals. Over 30 states are now requiring taxes be charged at either the local or state level or a combination of both.
Cities like New York are cracking down on Airbnb. New York is requiring Airbnb to provide the names and addresses of hosts in the area.
Airbnb has 150 million users and over 500,000 guest stays per night. Becoming a part of this growing trend can be fun and lucrative. Before jumping in, it's important that you do your research and make sure that you know what's required in your area. With the right planning, your tiny home can be a profitable side gig or better!
Related Articles
You May Also Like