What closing costs are you responsible as a buyer of a property in Alaska? Navigate through the world of Alaskan real estate and discover how to find an agent who will negotiate for lower closing costs on your behalf.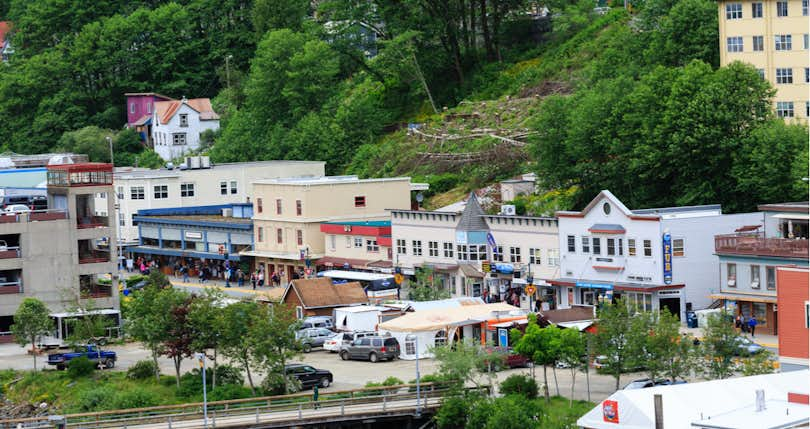 If you are moving to Alaska, you know the importance of being prepared. You know that you need to have extra food on hand in case you find yourself snowed in during the winter months. You also understand the importance of carrying bear spray with you as you roam across the Alaskan tundra. You also know that knowing first aid may be essential if you find yourself a long way from a hospital during an emergency.
If you are purchasing your first piece of Alaskan real estate, you also need to be prepared with enough cash to pay for closing costs. Since homes in Alaska can be rather pricey, your closing costs may be more than you would expect.
Closing Costs for Alaska Homes: What to Expect
According to a study by Bankrate, Alaskans pay on average $2,138 for origination fees and third-party fees during the closing process. If only we could end this article here. Two grand and some change doesn't sound too bad, does it?
Unfortunately, the closing costs for Alaskan buyers are more expensive than that.
The study does not consider the costs for the title search, taxes, other government fees, home inspections, escrow fees, property tax, and insurance. At closing, you may also choose to pay for discount points to get a lower interest rate. This payment is due at the time of closing.
Most real estate experts say that buyers should expect to pay between 2% and 5% of the home's price in closing costs.
Let's say you are planning to buy an average home in Kodiak for $270,000. This means your closing cost could span between $5,400 and $13,500. How can you prepare for closing if the difference in the amounts is so significant?
While closing costs can be expensive, one of the largest mortgage expenses is the interest rate. Over the life of the loan, a few small percentage points can result in hundreds of thousands of dollars in interest payments.
One of the best ways to lower your interest rate? Shop around and compare lenders! Fill out the form below for a quote from a licensed, local lender – even if you're pre-approved it pays to compare.
Common Closing Costs for Alaska Home Buyers
What do home buyers in Alaska have to pay for at closing?
Mortgage (Lender) Origination Fees
These fees can vary depending on your credit score and the collateral you offer to back your mortgage. Although this fee is usually around 1% of the amount of the loan, good borrowers with decent credit scores may be able to negotiate the amount.
Appraisal Fees
Most home buyers have an appraiser assess the value of the home. This is required if you take out a mortgage. The cost of an appraiser ranges from $300 to $500.
Discount Points
You may choose to pay a flat fee to get a lower interest rate on your loan. This flat fee is usually due at the time of closing.
Lender Document Prep Fee and Processing Fee
The buyer is usually in charge of paying half of this fee in an Alaskan real estate transaction.
Title Insurance
Title Insurance is typically required when purchasing a property. It protects you from losses that may be caused by issues with the title, such as a lien or outstanding taxes or mortgages on the home.
Recording Fee
Buyers typically pay half of the recording fee during closing.
Real Estate Commission
The listing agent and your buyer's agent get paid during the closing process. The good news is that you, as a buyer, are usually off the hook from paying the real estate agents. Home sellers typically pay a total of 6% to agents, but this percentage can be less if the seller works with a Clever Partner Agent.
Private Mortgage Insurance
If you were not able to scrape up enough cash for a 20% down payment, you might need to purchase Private Mortgage Insurance. PMI fees vary around 0.3% to 1.5% of the amount of the loan per year. This amount can vary depending on your credit score. And yep, you guessed it. You may have to make a PMI payment at closing.
Surveys and Inspections
The surveyor charge is usually $350 to $500. You may also need to pay your home inspector during the closing process as well.
Escrow
You also may need to pay into your escrow account that the mortgage company will use for homeowner's insurance premiums and property tax.
Miscellaneous Charges
One would think that the bank could eat the fees for running your credit report, but the lending company usually tries to slip in a few of those charges. Notary fees may also show up on the statement.
It's easy to see how the closing costs add up so quickly!
Other Costs to Consider
There are additional costs you need to consider as well. You might need to purchase a refrigerator and washer/dryer set if they did not stay with the house.
You also may need to purchase a lawn mower or snow blower.
You may have to put down deposits to your utility companies. Plus, your average cost of utilities may increase if you are now heating a larger space. (Cooling costs shouldn't be a problem in Alaska.)
You will be more likely to enjoy your new home if you are in a financially stable situation before you purchase a piece of property.
How to Save on Closing Costs in Alaska When Buying a Home
If you are worried about having enough cash at closing, talk with your buyer's agent. Your Clever Partner Agent can ask the seller to pay more of the closing costs during the negotiation process.
For example, your local Alaska agent may say that you will overlook the stained carpet throughout the house if the seller pays for all of the processing fees. Although you may need to live with stained carpeting until you raise enough funds to replace it, you will need less cash at closing.
If you work with a Partner Agent in your area, you could also receive assistance to the tune of $1,000 that will be applied to your closing costs.
Fill out the online form and one of our representatives will connect with you to answer any questions you may have regarding closing costs. We will also connect you with an agent in your area that will negotiate for lower closing costs on your behalf.
Related Articles