If you're struggling to sell your home, you may need some creative ways to market your home. There's nothing wrong with thinking outside the box so you can sell quickly and for a great price. Here are 10 ideas to get you started.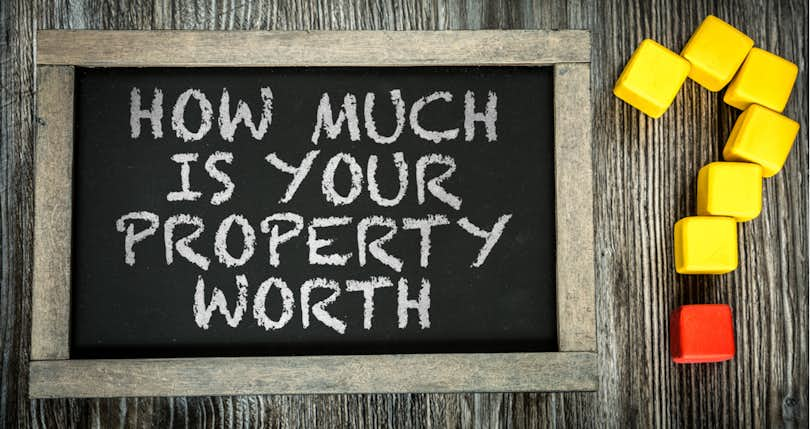 When you're selling a home, in front of qualified buyers is the best way to sell quickly and for a great price. But how do you do that?
Unless you're a real estate marketing expert, the only idea that comes to mind is probably putting a For Sale sign in your front yard. However, that's far from an original approach.
Experienced local real estate agents have spent years developing techniques for marketing homes. They know what works with buyers in your area and can create a plan that will bring buyers out in droves.
Connect with a low-cost, full-service listing agent for a no obligations consultation and find out how they'd attract buyers.
Beyond your agent, you can get creative. Here are 10 ways to market your home to stand out.
Offer Rewards on Social Media for Buyer Leads
You know a lot of people. Now think of how many people they know. It all adds up. You can attract attention to your listing by having your friends and family promote your home for you.
To get even more action, offer a reward. You can, for instance, tell people that you will do a drawing for a $20 gift card using the names of everyone who shared your post. Contests are a powerful marketing technique — use them to your advantage!
Provide a Trial Stay
This is very outside-the-box but it can be a great way to overcome a buyer's hesitation. Offer to let them stay in the staged home over the weekend. These few days will allow you to get away for a bit while they truly get to know the home.
For a trial, they don't have to commit money, but it may be just what they need to fall in love with your home.
Show It Before It's on the MLS
Once the home is on the MLS, you'll have buyers from everywhere in the area contacting you. If you want to give an exclusive feeling to a few people, delay listing on the MLS to give you time for private showings.
You can limit these showings to people in your neighborhood and their friends, or use social media to collect entries and draw several winners. Regardless, creating an exclusive "sneak peek" will generate excitement and you may even get an immediate offer.
Create buzz around your home!
List with a top agent, how knows how to market your house effectively.
Use Creative Videos
Video walkthroughs are very popular, and they are a great way to show off your home. What if you took it a step further and made a creative, funny video?
Why not make a family-oriented music video about what it's like living in your home and in your neighborhood?
You could even coordinate with neighborhood businesses and attractions to promote them in your video. It could be a lot of fun!
Create Pinterest Design Boards
Pinterest is a huge draw for design lovers everywhere. Why not take advantage of the audience and use it to showcase your home?
What you can do is create specific boards that show off interior design styles that would look amazing in your house. Use photos of your staged home, your day-to-day décor, and other style ideas you find on Pinterest.
Be sure to tag these so people understand what you're getting at. Put a comment like, "This would look amazing in the finished basement" or "This would be an incredible piece in the living room."
You can share links to your board and encourage your friends to do the same. It helps people visualize what your property would look like when they move in, which is a powerful motivator.
Appeal to Unconventional Buyers
If you have the flexibility, consider reaching out to unconventional buyers. These are folks who don't have a cash offer and may not even be able to get a conventional mortgage.
Look for folks who are interested in a unique arrangement, perhaps by offering a rent-to-own or other unusual buying option.
You can also connect with people who may want to use your home in a different way, like a real estate investor who could rent it out. The more options you have for target buyers, the better you'll do on your sale.
Host an Extreme Open House
Open houses are often low-key, dull affairs. If you really want to attract buyers, take it up to the next level. Consider hosting an escape room in your house, or having a murder-mystery party in addition to a more traditional open house.
By making it a fun time, you'll not only attract more buyers, but you'll create a lot of fun memories. These memories and emotions will help your home stand out compared to other properties a buyer might be interested in.
Get Creative With Yard Signs
We've all seen a For Sale sign. It catches the eye a little slightly but really doesn't hold your attention. Why not do something more creative that will create a buzz in the neighborhood?
You can make a sign that's larger, more colorful, or has a fun shape. All of these ideas will help draw attention to your home and get people talking. Folks will then mention it to friends and family, and someone who hears the story might just decide to buy your home.
Creative yard signs create buzz, and buzz creates sales.
Go Where the Agents Are
The best way to find buyers is to connect with buyer's agents. How do you find them? By going where agents spend time, of course. For instance, find out about a local happy hour that realtors tend to frequent and show up there. Or go to an industry conference or meeting in your area.
Once you find the realtors, let them know about your home and that you're looking for a buyer. They'll certainly open their ears for that because a closed deal means money in their pocket.
Play Up the Neighborhood's Vibe
What's special about the area you live in? Is it family-friendly, or more student-focused? Is it bohemian, or does it have a buttoned-up professional vibe?
Regardless, you want to play up your neighborhood's unique feeling and features in your marketing. Be sure to mention local restaurants and popular gathering spots, including parks, bars, or even specialty shops.
When a buyer sees that your neighborhood is a great place to live, it will make your home seem that much better.
Sell Your Home Quickly With an Experienced Agent
Having an experienced listing agent is the best way to pull off any — or all — of these strategies. You need someone who's experienced in your area and can provide you with pro marketing for your home.
That doesn't mean you need to pay a top price. In fact, when you work with a Clever Partner Agent, you'll get the full-service experience you deserve while paying a low flat listing fee of 1.5%.
Ready to get started? Contact Clever today for more information.
FAQs About Creatively Marketing Your Home
How do I sell a unique house?
If your house is unique and doesn't appeal to everyone, take some extra steps in your marketing. That's where the tactics above might help, including having an over-the-top open house or working with people who can't finance traditionally.
How do I sell my house quickly?
To sell your home quickly, you need a great realtor who can help you set the right price. A price too high or too low will drive people away.
Instead, work with a professional who does great comparisons and can help you set the perfect number. They should also have a strong marketing strategy to help you sell quickly.
> Learn more about pricing your home to sell here.
How do you market a home that won't sell?
First, look at it with an outside perspective. Is there something that needs to be put away, decluttered, or fixed? A rotten windowsill or your favorite collection of Holstein cows might not bother you but may drive away buyers.
From there, decide if you want to wait to sell. Perhaps you can find renters in the meantime, or do a rent-to-own arrangement. Or, look for a more experienced realtor.
How do you sell a home in a bad market?
If the market is poor in your area, you will need to work extra hard to help your home stand out and make sure you offer incentives to attract buyers.
For instance, you'll want to make sure your curb appeal is top-notch and that your interior is updated and in great shape. A new coat of paint, updated tile, and modern fixtures make a big difference.
Incentives can help a lot too, such as throwing in a free TV, hot tub, or another item you could leave behind when you move. People love free items and it can make a big difference in getting a sale.
Related Articles
You May Also Like