For the past 40 years, the housing supply has not kept pace with population growth — in part due to poorly conceived zoning laws and cumbersome regulatory constraints.
A recent analysis by Up For Growth found that half of U.S. metros have an undersupply of homes.
With the pandemic housing boom placing additional strain on an already tight housing supply, the need for more housing is becoming harder to ignore.
Across the U.S., in places like California, Florida, and New Rochelle, New York, we're starting to see evidence of reforms taking shape. Could this be the start of a solution to the housing crisis?
WONDER IF NOW COULD BE THE TIME TO BUY? TIME TO TALK TO AN AGENT Get personalized agent matches today from Clever Real Estate with no obligation.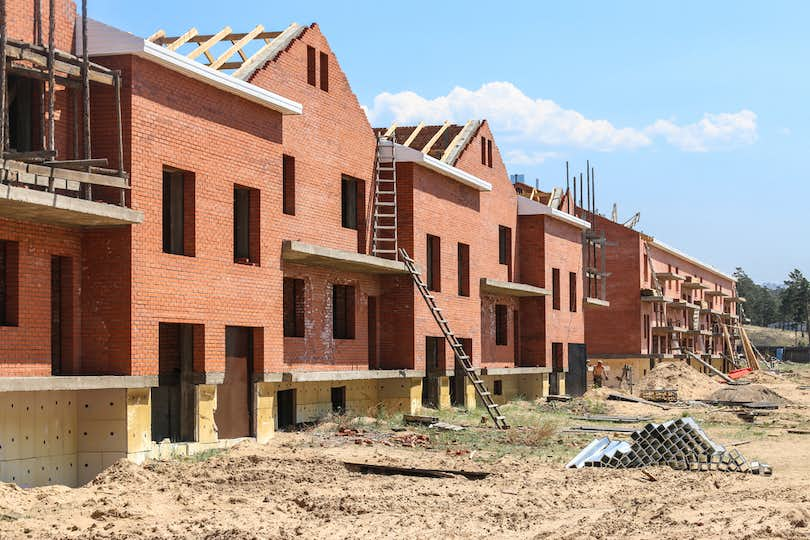 How we reached a crisis point in the housing deficit
Estimates on the actual housing deficit vary. Moody's Analytics estimates that the shortfall is more than 1.5 million homes nationwide, while Up For Growth estimates the shortfall to be as many as 3.8 million homes.
"We've had a nationwide production shortage and it's been long standing, but it's a lot worse since the Great Recession," says Christopher Ptomey, executive director of the Urban Land Institute's (ULI) Terwilliger Center for Housing, who contributed to the Up for Growth report. "I do think it's at the higher end of the estimates."
Affordable housing advocate Atticus LeBlanc agrees. "We've been approaching a crisis point for at least the last 15 years when new supply fell off a cliff in the financial crisis," says LeBlanc, who is the founder/CEO of shared housing marketplace PadSplit. "The cause is rooted in the fact that it's simply too difficult to create housing supply to meet the need."
What makes upping the housing supply so difficult?
1. Restrictive zoning
Many experts cite zoning laws as a substantial contributor to the housing deficit. The American Dream after World War II was the house with the white picket fence in the suburbs. Zoning laws constrained most land use to that RI (single-unit, residential zoning) model.
Some have argued that restrictive zoning had origins in darker motives.
"Stained by explicitly classist and implicitly racist motivations, R1 today continues to promote exclusion," according to a research document written by the American Planning Association. "It makes it harder for people to access high-opportunity places, and in expensive regions it contributes to shortages of housing, thereby benefiting homeowners at the expense of renters and forcing many housing consumers to spend more on housing."
"Zoning laws play a huge role in this, particularly single-family zoning laws that inhibit supply [and] creation of what the market needs today," says LeBlanc. "73.5% of all households don't have kids, but around 75% of the housing stock in most American cities is zoned single-family. We have trapped ourselves."
Acres on which only a few houses can be built means a lot of space goes to waste.
"We are undersupplied in housing almost everywhere in the U.S.," says Marc Norman, Associate Dean of the Schack Institute of Real Estate at NYU School of Professional Studies. "That said, we probably have enough square footage to house everyone at every income level. The problem lies in how that square footage is distributed."
2. Permitting and entitlement bottlenecks
Permitting is the process of getting legal authorization from a government to construct a building based on the proposed project's ability to comply with local zoning, building codes and standards.
Per permitadvisors.com, entitlement is about the structure's intended use, conformity to an overall city plan, and its design. It often involves informing neighborhoods, communities, and the overall public through public hearings, city council meetings, and various other city meetings.
Both the permitting and entitlement process can add time and money to the process of getting housing built.
In a Washington Post opinion piece, Hayden Dublois, data and analytics director at the Foundation for Government Accountability, called out the permitting process as a culprit in the housing supply crisis.
"A study of housing sales in southwest Florida between 2007 and 2017 by the James Madison Institute found that permitting delays added as much as $6,900 to the cost of a typical house," he wrote.
3. The "Four Ls:" Labor, laws, land and lumber
Historically, the ebb and flow of the "Four Ls" of construction: labor, land, laws (zoning, permitting,other regulations) and lumber (building materials), have played a role in the cost, ease and speed of home building.
"It's whether or not projects can pencil and how do you make the numbers work," said Ptomey. "That's gotten more difficult in recent years. Fifty to 70% of residential development costs are hard costs -- construction costs, labor and material costs. We've seen supply chain problems, just an enormous amount of price shock that's happened because of the hard costs."
"On the soft cost side," Ptomey adds, "we've had relatively low financing costs for quite a while, and so we're seeing that those costs, both on the equity side and on the lending side, are increasing and access to capital is becoming more difficult."
What constitutes smart housing policy?
Not surprisingly, experts point to policies that reverse the perceived causes of the housing crisis as key to solving the problem.
1. Zoning Reforms
Zoning reforms, which are the domain of state and local municipalities, are one place to start — but they often face resistance from established residents.
"There's an underlying nimbyism and localism that can be very difficult to overcome," says Ptomey. "Residents of areas slated for rezoning are often fearful about how their neighborhood may change or property values will be affected."
"In Southern California our local government has grown so accustomed to allowing longtime homeowners to stop all new construction projects, we have passed the tipping point of being so far behind on needed housing supply that we are estimated to be close to 400,000 homes short," says Odest Riley Jr., broker/owner at WLM Realty.
Ptomey says people often assume that increasing zoning density means changing a single-family neighborhood's architectural character by adding mid-rise or high-rise residential buildings. Actually, the additional housing could come in the form of ADUs (accessory dwelling units), sometimes referred to as granny flats or coach houses.
"It could be allowing duplexes and triplexes as they've done in Oregon and in Minneapolis," Ptomey says. "But that's an opportunity to increase the density on a piece of property and thereby reduce the overall cost of that land."
But, rezoning doesn't fix the problem overnight. Once rezoning is approved, it still takes time to build. It's a long-term solution that can eventually increase units and decrease the cost of housing, though that value proposition doesn't always work out in the end.
"Zoning reform can be helpful when carefully crafted," says Aaron J. DeMayo, an architectural designer, urban planner and founder of Future Vision Studios. "Often zoning changes are put into place, making that land more valuable and leading to a period of speculation. Added land value is beneficial to the existing property owners, but that cost is then passed down to developers and then to tenants, renters, and buyers."
2. Slashing permitting requirements and red tape
Decreasing the permitting and entitlement red tape could also get housing built more quickly and efficiently.
"Particularly in a high inflationary environment, the time it takes between a proposal to actually getting shovels in the ground is really important," Ptomey says. "So thinking about ways to streamline your entitlement process can be super important."
3. Subsidies and incentives to spur building projects
Government regulations like subsidies and other cost incentives for affordable and higher density housing could also help.
"Single-family housing benefits from federally insured, favorable financing, and federal and state mortgage interest deductions, and is the primary way Americans build equity and wealth," says Norman. "Higher interest rates might change that calculation, but cities and the federal government will actually need to take away incentives for large single-family subdivisions in order to truly address the housing supply crisis and get the right housing types, housing prices and housing sizes in the right places for the people that need it most."
"Cost is such an important driver," says Ptomey. "If you can provide tax abatements or fee waivers from a policy standpoint for the development of units that are affordable to the population that you're trying to target, I think you can't underestimate the importance of subsidies. As housing has gotten more expensive for everyone, it's gotten more and more difficult for people at the very, very low end of the income scale to access and to sustain housing over time."
Hopeful signs of revival
There are examples across the country of policy reforms that show promise of making more, and more affordable, housing available.
Florida
In 2021, Florida governor Ron DeSantis signed a bill changing the state's home building permitting process. The bill provides more transparency behind the process, which Deblois says in his Washington Post piece, takes "a good amount of mystery out of what can be an inscrutable branch of bureaucracy."
It also penalizes local municipalities if a response to the permit request is not received in 30 days. The locality must refund 10% of the application fee for every additional business day of silence. The average application fee cost in Florida is nearly $1,000, according to Deblois' article.
He claims that with the law in effect for only a portion of the year, Florida's home building rate was two-thirds higher than the national average.
THINKING OF MAKING A MOVE? TIME TO TALK TO AN AGENT Get personalized agent matches today from Clever Real Estate with no obligation.
California
California Senate Bill 9, known as the "California HOME Act," went into effect on January 1, 2022. The bill allows homeowners to split their lots into two parcels and develop a duplex on each one for a total of four units.
However, Ptorney cautions that it may be too early to tell if this regulation will address California's severe housing supply, saying, "It's a little bit difficult to get overly excited about it, because things had to get so bad there."
An analysis by The Terner Center for Housing Innovation at the University of California, Berkeley, finds that SB 9 would enable new development where none was financially feasible before on around 110,000 single-family parcels, representing just 1.5% of total single family parcels statewide.
New Rochelle, New York
New Rochelle, 25 minutes from New York City's Grand Central Station, is a city ULI has been watching, says Ptomey. "They did a downtown overlay that's been really effective, where there hadn't been a lot of development and a decade they've seen a lot over the last five years."
Created in 2015, the Downtown Overlay Zone (DOZ), helped them attract $2.2 billion in private investment, resulting in the development of 9.2 million square feet of space downtown that includes 3,000 more units of housing. As of February 2022, New Rochelle has approved 32 development projects, with six already completed and 14 under construction.
"Ours was the first large-scale development to partner with the city," says Ahouva Steinberg, Asset Manager at Allstate Ventures, referring to Westchester Place, a three-building development located in the heart of New Rochelle's arts and cultural district.
"The Westchester Place development designated an entire building called The Atelier to provide 65 affordable apartments for artists, and prepared spaces for artist events at its gorgeous amenity spaces in its new luxury building The Arc," Steinberg adds.
The Arc is expected to open in February 2023 and The Atelier will follow in June.
Emerging housing models
PadSplit is an Atlanta-based coliving marketplace designed as an affordable rental housing solution. Positioning itself as an "affordable alternative to Airbnb," PadSplit gives hosts a platform to rent out affordable private rooms while offering shared access to common areas like a kitchen and laundry room.
According to the company, hosts see higher occupancy rates and less turnover than a traditional short-term rental, while renters get an affordable weekly rate compared to the nightly fees charged by platforms like Airbnb or VRBO.
"By aligning incentives, we're able to provide quality housing options for community workers," says LeBlanc, who notes that the average income of a PadSplit resident is $28,000 a year. "We've proven this concept in a way that addresses the underlying factors causing our housing crisis: by increasing affordable housing supply while decreasing barriers to access. This is why more co-living options are needed."
A housing renaissance, or wait and see?
Though perhaps not a full-fledged revitalization of the housing supply, things could be moving in the right direction.
"I think it's too early," says Ptomey. "We're not seeing anywhere where production is happening so fast that we think it's going to actually meet the shortfalls that we've seen over the last decades."
"I think it's good that you're seeing very visible policy conversations that are happening at the state level in places like California and locally throughout the country," Ptomey adds. "We are seeing our local ULI organizations very engaged in housing conversations … where housing affordability and attainability is not just a challenge for the lowest income households anymore. It's entrenched further and further up the income scale. That's really driving a lot of policy conversations with a higher level of visibility than we've seen in the past. And that gives me hope."
Related articles