Stephanie Collins, a pharmacist in Durham, North Carolina, tells me over dinner she's been house hunting with her husband.
As her sister-in-law, I'm excited about her hopes for a place with land for their two dogs and an existing accessory dwelling unit (ADU), which they would rent to students to offset their mortgage payments. They live in what's known as the Research Triangle because of its proximity to three research universities: Duke, the University of North Carolina at Chapel Hill, and North Carolina State University.
The house hunt hasn't been easy, though. Durham is in a severe housing shortage. Alexandra Forter Sirota, the executive director of the North Carolina Budget & Tax Center, explains, "There's a gap of about 900,000 housing units that North Carolina communities would need to have in order to meet our growing need for homes in our state by 2030."
The same is true in cities across the country, with a national housing inventory deficit of more than 1.5M homes. The shortage is spurring several emerging trends in the real estate housing market, including ADUs, build-to-rent communities, office space conversion, zoning changes, and eco-friendly housing. Here's a look at each of these trends.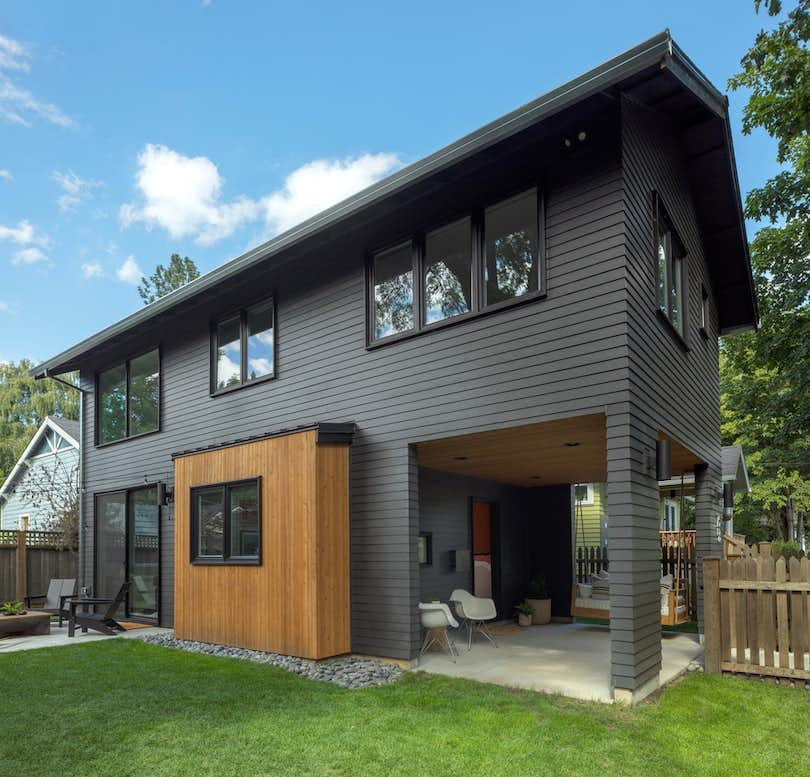 1. The rise of build-to-rent communities
Build-to-rent communities are exactly like they sound. These are properties that builders create specifically to rent to individuals and families. They are not single-family homes to be purchased.
"This has become popular for those who are looking to live in a home, but don't want to or can't buy a home," says Hardy Selo from Property Guru.
Usually, larger companies or investors are behind the creation of these communities. For example, JP Morgan recently invested a billion dollars in partnership with Haven Realty Capital to create build-to-rent communities in the Atlanta area. These communities are just one solution aimed at helping the current housing shortage.
2. Office space becomes residential space
Ron Wysocarski, a broker and CEO at Wyse Home Team Realty, says, "With remote work getting more and more popular in the post-pandemic work culture, companies are minimizing their physical footprint." Because of this, many developers are converting what was once office space into residential space.
Washington, D.C., is leading the charge on this emerging trend, followed by Philadelphia, according to data from Yardi Matrix. At first blush, repurposing commercial real estate might seem like a good solution to the housing shortage since so much office space is vacant.
However, Moody's Analytics reported, "The office-to-apartment conversion trend will likely be a minor one unless office values and rents see some major, permanent decline after the pandemic." The reason is cost. Developers have to buy office buildings at very good prices to make conversion worthwhile, and that's a challenge in the current market. If 2023 becomes a buyer's market, developers might be able to buy unused office space at a better price.
3. ADUs coming to a backyard near you
ADUs, or accessory dwelling units, are gaining in popularity. A 2020 Freddie Mac Survey showed 1.4 million unique properties with ADUs, growing at an average annual rate of 8.6%.
"An ADU unit in my backyard that I rented out and self-managed was the way that I first invested in residential real estate,'' says real estate investor Mark Severino. "This is an excellent way to earn additional income, reduce monthly expenses, and solve the lack of available housing units."
He predicted that this type of real state will likely grow in popularity because "it is simple to implement and quick to construct."
Joe Gebbia, the co-founder of Airbnb, more recently co-founded Samara, a startup that will build ADUs in a factory and drop them into people's backyards. This shows consumers have many options when considering building an ADU or purchasing a pre-fabricated one.
>>RELATED: Should You Jump on the Garage Apartment (ADU) Trend? How to Decide
When building an ADU, it needs to be up to code, legal, and follow local government guidelines. However, many jurisdictions — including states like California and Oregon — are drawing up legislation to remove the red tape around ADU construction.
Even the White House is taking note of the potential for ADUs to help relieve the affordable housing shortage. In 2022, the Biden administration held a panel discussion focused on strategies for promoting ADU construction. In addition, expect to see more states and cities putting ADU legislation on the ballot in the years ahead to help the real estate housing market.
4. Rolling back single-family zoning
Single-family zoning is a policy in many communities that allows only single-family homes on a plot of land. In other words, they do not allow duplexes, condos, or apartment buildings in certain areas.
According to an article from the Joint Center for Housing Studies at Harvard University, single-family zoning has been "long condemned for creating suburban sprawl and excluding Black Americans, immigrants, and low-income people from residential districts." In addition, they explained that single-family zoning has "come under attack for limiting the supply of affordable housing."
Many cities and states across the U.S. are adopting new zoning policies to mitigate this. For example, Minneapolis controversially banned single-family zoning. So did the entire state of Oregon. Soon, California will likely follow suit.
Additionally, the White House recently introduced measures granting Department of Transportation funds to municipalities that promote housing density through reformed zoning and land-use policies.
Allowing duplexes, triplexes, and fourplexes on lots will help remedy the "missing middle" in the housing market. These homes fit somewhere between single-family homes and larger apartment buildings. Increasing this type of housing can help curb the housing shortage by enabling more people to find affordable housing in neighborhoods across the country.
Some states, like Michigan, are utilizing federal grant money to incentivize developers to create more of this category of homes to help curb the housing shortage.
5. Eco-friendly housing communities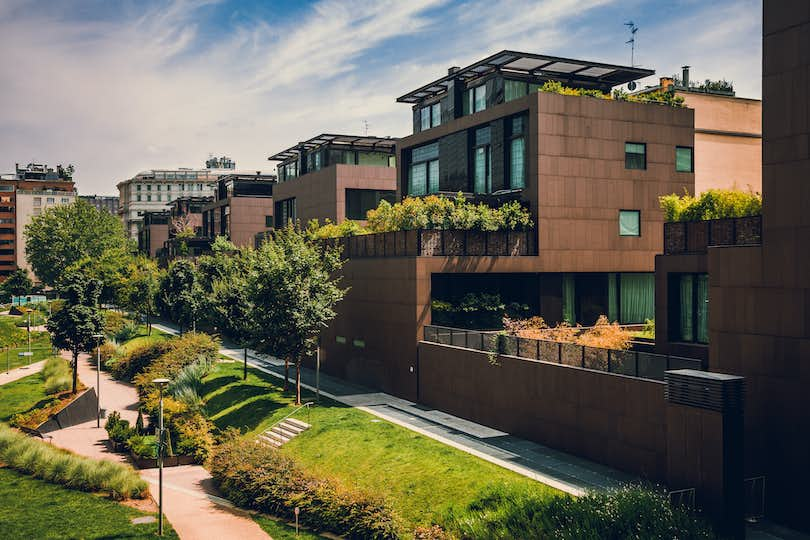 Lastly, there will likely be many different types of experimental communities that emerge from the housing shortage, especially in the eco-friendly space.
For example, Bloomberg recently reported on a community called Durango at Shadow Mountain. It's made up of all-electric homes with renewable energy. It comes with chargers for electric vehicles and backup storage batteries that will power homes in an outage.
While they may not be as affordable as a tiny home or ADU, they offer solar panels and other eco-friendly features that reduce utility bills, benefit the planet, and provide peace of mind for homeowners in outage-prone areas.
With the Inflation Reduction Act incentivizing more energy-efficient housing development, we could soon see a wave of green communities cropping up across the country.
Final thoughts on emerging trends in the real estate housing market
Many local and state governments are launching initiatives to curb the housing crisis in their areas. Over the coming years, there will likely be more changes in laws and zoning to broaden the types of homes available across America's neighborhoods. This, combined with other innovative ideas like ADUs, eco-friendly housing, and build-to-rent communities, could improve the housing shortage that continues to plague cities across the country.
Related articles