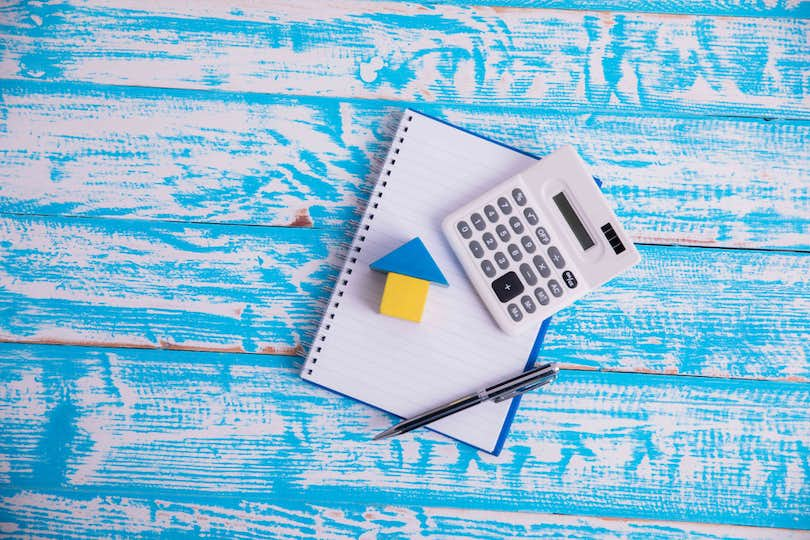 Inflation Impacts and Expectations | Average Retiree Finances | Pandemic Finances | Great Resignation | Employee Unhappiness | Gen Z Salary Expectations | Average Retirement Savings | Millennial Debt | Credit Card Debt | Holiday Shopping Statistics
The past few years have not been kind to Americans' personal finances.
Since the start of 2020, Americans have faced punishing economic conditions, making it harder to build savings, climb out of debt, and afford basic necessities. The COVID-19 pandemic upended the housing and job markets, while the recovery period has been plagued by historic inflation and a limping stock market.
The financial fallout has been hard to avoid. More than 90% of Americans cut costs in 2022, though only 37% saw their household income increase. Nearly half (48%) say they're living paycheck to paycheck.
To learn more about the issues facing Americans and their personal finances, Clever Real Estate and its partner websites have conducted a series of surveys and data-driven research projects on topics such as debt, retirement, employment, and others. Read on for more.
---
How Inflation Is Impacting Americans' Finances
The U.S. inflation rate reached a 40-year high in 2022, with 78% of Americans calling the rising cost of goods a crisis — and ranking inflation as the most concerning issue facing the country. Fewer than half of Americans surveyed (47%) say they can afford to live comfortably, and 38% say they can't afford the cost of everyday goods.
Statistics on Americans' Inflation Expectations
Nearly 2 in 3 Americans (62%) expect the cost of everyday goods to be higher in 2023.
40% of Americans believe the current elevated rates of inflation will be permanent.
64% of Americans wrongly say inflation is at an all-time high.
Source: Americans Expect Inflation Struggles to Get Worse in 2023, Clever Real Estate, October 2022
---
What Retirees Say About Their Finances
America's retirees are stretched thin financially. The average retiree has $191,659 saved — just 37% of the $514,800 experts recommend. About 51% of American retirees believe they'll outlive the savings they have.
Statistics on Americans' Retirement Finances
Only about 1 in 3 retirees (38%) actually have enough saved for retirement, and 30% of retirees have nothing in savings.
65% of retirees say they're not financially secure, while 45% say they waited too long to start saving for retirement.
54% of retirees say their employers didn't contribute enough to their retirement, and 31% say their former employers didn't offer 401(k) or pension options.
Source: State of Retirement Finances: 2022 Edition, Clever Real Estate, January 2022
---
Americans Are Still Struggling Financially From the COVID-19 Pandemic
The financial fallout from the pandemic is still making life harder for Americans. About 71% of families have not recovered financially from the COVID-19 pandemic, and 48% of Americans say they're still living paycheck to paycheck.
Statistics on Americans Struggling Since the Pandemic
About 39% of Americans say they're stressed about their financial situation. Just 15% say they feel financially secure.
2 in 5 Americans (41%) have no emergency savings, and 40% believe they will run out of savings in 2022.
Black Americans are 43% more likely to say they spent their emergency savings and 37% more likely to have taken out an additional mortgage to cover expenses since the pandemic began.
Source: Two Years Into the Pandemic, Americans Are Still Struggling Financially (2022 Data), Real Estate Witch, February 2022
---
Great Resignation: Why Americans Are Quitting Their Jobs
Nearly 50 million Americans left a job in 2021. Just under one-third of those who quit a job (31%) said they did so to get away from a toxic company culture, making it the most common reason for resigning.
Key Statistics on Why People Leave Jobs
80% of those who left a job received a counteroffer from their employer when they resigned — but still decided to leave.
About half (49%) of respondents gave one week's notice or less when they resigned, and 1 in 4 (23%) gave no notice at all. 1 in 8 (13%) ghosted their company completely.
55% of respondents had a job lined up before they resigned. However, most of them (53%) reported a salary decrease in their new role, indicating that, for many workers, a position's salary is not always the most important aspect of a job offer.
Source: Toxic Company Culture Is Fueling the Great Resignation (2022 Data), Real Estate Witch, February 2022
---
Why Employees Are Not Happy at Work
Whether it's due to the conditions, the hours, or the people they work with, American employees are dissatisfied with their jobs. About 75% of workers are frustrated with their managers, with 31% calling their supervisors poor communicators and 24% calling them incompetent.
Key Statistics on Employee Unhappiness
Nearly half of workers (46%) say discrimination, prejudice, and harassment is a problem at their workplace.
68% of employees say they are expected to respond to work communications before or after work hours, on weekends, or during paid time off.
A majority of workers (56%) would take a salary decrease if it would guarantee they'd be happy at work.
Source: Bad Bosses Are Destroying Employee Happiness (2022 Data), Real Estate Witch, March 2022
---
College Students Overestimate Their Starting Salaries
As they prepare to graduate, many college students have salary expectations that vastly exceed reality. Current college students expect to make nearly $104,000 when starting their first job, but the average starting salary for new graduates is actually $55,260 — nearly half what they expect to make.
Key Statistics on College Students' Salary Expectations
Women expect to earn 0.5% less than men with similar degrees right out of college. The gap widens to 4.3% within 10 years of graduation.
Fewer than half of students surveyed (48%) say college is actually worth the debt, and 40% regret attending altogether.
About two-thirds of students (63%) say it will take them 10 years or more to repay their student loans, and 1 in 7 (14%) don't think they'll ever pay them off.
Source: College Students Overestimate Starting Salary by $50,000 (2022 Data), Real Estate Witch, April 2022
---
How Much Money Working Americans Have Saved for Retirement
As the cost of living grows, Americans are having more trouble saving for retirement. The median amount non-retired Americans have saved for retirement is just $71,500, and 16% of Americans have nothing saved.
Key Retirement Savings Statistics
Only 63% of adults are saving for retirement — down from a pre-pandemic level of 93%.
About half of adults (55%) say they don't make enough money to adequately save for retirement.
Baby boomers have an average of $112,000 saved — only 39% of the $286,400 that experts say they should have in the bank by age 60.
Source: Americans Have Less Than Half the Recommended Retirement Savings (2022 Data), Anytime Estimate, June 2022
---
The State of Millennial Debt in the U.S.
Challenging economic circumstances continue to weigh millennials down in the U.S. Nearly three-fourths of millennials (72%) have some form of non-mortgage debt, with the average millennial owing $117,000.
Key Statistics on Millennial Debt
What types of debt are most common for millennials? Two-thirds of millennials (67%) are in credit card debt, and nearly half (48%) have student loan debt. Only 33% have a mortgage.
About 63% of millennials say it will take them one to five years to pay off their debt, while nearly 1 in 10 millennials think it will take more than 10 years.
The average millennial spends 47% of their gross monthly income on housing each month — 1.5x more than the recommended 30%.
Source: Millennials Are More Than $100,000 in Debt (2022 Data), Real Estate Witch, July 2022
---
The Average American in Credit Card Debt Owes Thousands
With some of the highest interest rates, Americans rank credit card debt as the most stressful type of debt. Nearly half of Americans (46%) carry a balance on their credit cards from month to month, owing an average of $6,093.
Key Statistics on Credit Card Debt
1 in 8 Americans missed a credit card payment in 2022, with millennials 4x more likely than baby boomers to report missing at least one. Half of Americans who missed a credit card payment (50%) did so to afford basic living expenses.
27% of Americans don't know their credit card interest rate, and 37% say they've opened a new credit card without prior research.
The average credit card user spends $1,579 on their cards each month, with 12% of users saying they spend more than $5,000 each month.
Source: How Much Credit Card Debt Does the Average American Have? (2022 Data), Anytime Estimate, September 2022
---
How Inflation Is Changing Holiday Shopping and Spending
The high rate of inflation is causing consumers to cut back on spending this holiday season. Most Americans (61%) plan to adjust their holiday spending because of inflation, with the average shopper spending less in 2022 ($851) than in previous years ($893).
Key Statistics on Holiday Spending
39% of Americans say they can't afford to go holiday shopping this year, but 79% of that group plans to shop anyway.
76% of Americans say they wish there was less pressure to spend a lot of money on holiday gifts.
With stores pushing earlier sales, holiday shoppers are nearly 3x as likely to shop earlier than usual in 2022 compared to later (39% vs. 13%).
Source: Holiday Shopping Data: Inflation Cutting Into Holiday Season (2022 Data), Clever Real Estate, November 2022
---
About Clever
Since 2017, Clever Real Estate has been on a mission to make selling or buying a home easier and more affordable for everyone. 12 million annual readers rely on Clever's library of educational content and data-driven research to make smarter real estate decisions — and to date, Clever has helped consumers save more than $82 million on realtor fees. Clever's research has been featured in The New York Times, Business Insider, Inman, Housing Wire, and many more.
More Research From Clever
Articles You Might Like