Before buying a home, think about all the potential home buying costs. You are counting on covering your down payment but that isn't the only cost you should worry about. Don't be caught off guard! Read our article to learn everything you need to know about West Virginia closing costs.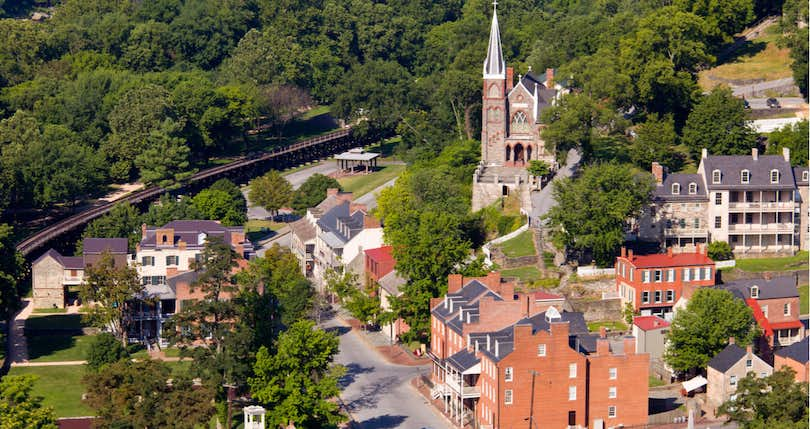 When you decide to buy a West Virginia home, you might be thinking only about saving your down payment. However, you should consider other home buying costs such as the closing costs on your mortgage. It's important to do your homework before going all in.
You should consider consulting a local real estate agent to obtain a complete picture of your potential closing costs according to your housing market and property. An expert can help you set realistic expectations about your potential home buying costs.
If you're thinking about buying a West Virginia home, cover all your bases before pulling the trigger. Don't know where to start?
We'll tell you everything you need to know about West Virginia closing costs for buyers. Read on for your personal guide to closing costs in the Mountain State.
Closing Costs for West Virginia Homes: What to Expect
Most home buyers think they only need to save their down payment to buy their dream home. However, you also need to cover your closing costs. Home appraisals, transfer taxes, home inspections, title examinations, and property taxes are some of the fees you'll pay at closing.
According to a study by Bankrate, West Virginia home buyers pay on average about $2,213 in closing costs. However, this data doesn't take into consideration fluctuating costs such as escrow fees, discount points, property taxes, and other fees.
Generally, home buyers will pay between 2% and 5% of the property sale price in closing costs. If you choose to buy a home in Cheat Lake, WV at the median listing price of $380,510, you should expect to pay between $7,610 and $19,025 in closing costs. Keep in mind that your closing costs may vary depending on the property and location.
While closing costs can be expensive, one of the largest mortgage expenses is the interest rate. Over the life of the loan, a few small percentage points can result in hundreds of thousands of dollars in interest payments.
One of the best ways to lower your interest rate? Shop around and compare lenders! Fill out the form below for a quote from a licensed, local lender – even if you're pre-approved it pays to compare.
Common Closing Costs for West Virginia Home Buyers
Closing costs shouldn't stop you from closing on your West Virginia home. However, you must do your homework to know what fees you have to cover.
Here are the top closing cost fees you should expect when closing on your West Virginia home:
Courier Fees: These fees will cover transporting any necessary documents for your closing. The charges shouldn't exceed $100.
Title Examination Fee: Before closing on your home, the lender examines the property title to make sure no one else has a claim over the house. The title examination shouldn't cost you more than $300.
Deed and Mortgage Recording Fee: Once you close on your home, your mortgage and deed must be registered at your local register office. Typically, registering the transaction costs about $36.
Attorney Fees: These fees are paid to the attorney for closing the deed on the property. The attorney should charge you around $623 but it will depend on the transaction.
Survey Fees: Your lender may request you conduct a survey of the property to receive an accurate description of the house and any easements. The survey should cost no more than $415.
Home Inspection Fee: Before closing on your home, a home inspector must verify the condition of the property. The average West Virginia home inspection fee ranges between $270 and $348.
Owner's Title Insurance Premium: While some lenders may not require it, consider getting an owner's title insurance policy to protect yourself from any defects on the property title. This insurance coverage may cost more than $1,000 depending on your property value.
Lender's Title Insurance: Most lenders require you get this policy to protect them from any property title defects.
Flood Certification: Before closing on your house, a company must certify if the property is located in a flood zone. This certification should cost around $17.
Transfer Taxes: Typically, West Virginia transfer taxes are paid by the home seller but it will depend on the negotiations between the parties. If you're asked to pay them, you will be charged $7.70 on every $1,000 of the sale price.
Origination Fee: The lender will charge this fee to cover all their administrative costs. It should be around 1% of the loan amount but it may vary on a lender basis.
Credit Report: Before an underwriter can take a look at your application, your lender will pull your credit to learn more about your credit score and history. These fees should be around $25 per applicant.
Underwriting Fee: This fee covers the costs of having an underwriter look at your application and finances. Your lender will charge you about $350.
Home Appraisal Fee: To close on your home, your lender will ask your home to be appraised to confirm the value of the property. A home appraisal costs around $542.
Pest and Other State Required Inspections: West Virginia requires pest inspections and even lead-based paint inspections to protect buyers from buying houses with material defects. These fees will be included in your closing costs.
Other Costs to Consider
Besides your down payment and closing costs, you must consider your potential homeownership costs before buying a home. We recommend you take a hard look at your finances before pulling the trigger to make sure you can afford them. While you may qualify for a mortgage, the homeownership costs can put your monthly budget in a tight spot.
When you buy a home, you'll need to cover all the maintenance costs, property taxes, utilities, homeowners association fees, and other typical homeownership expenses. If your home purchase will put a dent in your finances, you may consider buying a less expensive home or putting your home buying plans on hold until you're financially stable.
How to Save on Closing Costs in West Virginia When Buying a Home
Closing costs when buying your West Virginia home might make you think twice about sticking to your home buying plans. However, you can save on closing costs if you harness the power of the right cost-saving strategies. You may consider programs such as West Virginia's first-time home buyer assistance programs.
Your bank may also offer closing costs assistance through their loyalty program. If you close on your home at the end of the month, you may also save on closing costs since you won't have to prepay the interest between your date of closing and first mortgage payment. You can explore the possibility of asking the seller to pay some of the closing costs as well.
A real estate agent can help you negotiate with the seller to cover some of your closing costs. Believe it or not, you may save even more when you choose to work with a Clever Partner Agent.
With Clever Cash Back, you may be eligible to receive money back after working with one of our Partners Agents to buy a home. That's a check in the mail after the sale is final.
Related Articles