Real estate transfer taxes are due at the point of closing in most states. The amount payable, as well as whether its the buyer or seller that need to pay, varies on a state-by-state and regional basis. Here we explore real estate transfer taxes in West Virginia.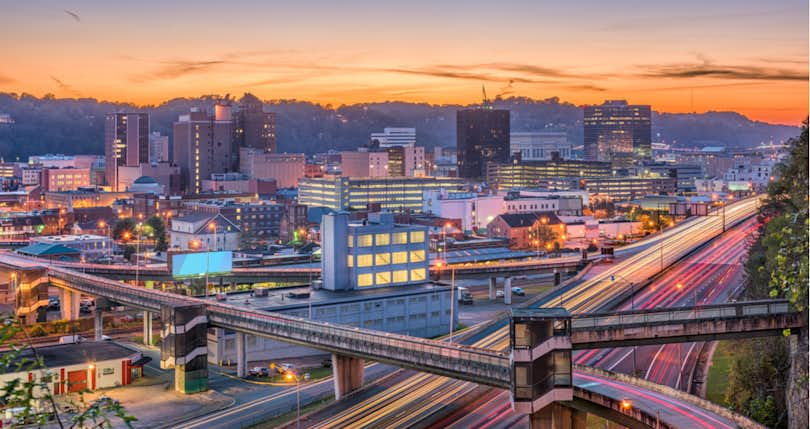 When going through the process of buying or selling a home in West Virginia, one of the most overlooked factors is real estate transfer taxes. Attempting to understand who is required to pay the transfer tax, as well as how much needs to be paid, can be difficult. This is because the rules and customs can vary on a state-by-state, or even region-by-region basis.
For example, while in some U.S. housing markets, the buyer is required to cover all applicable real estate transfer taxes, in others, it could well be the seller's responsibility.
Regardless of whether you are a buyer or seller, if you're involved in a West Virginia real estate deal, then be sure to read our guide on transfer taxes. We'll cover all of the state-specific information you need to know.
Who Pays Transfer Taxes in West Virginia: the Buyer or the Seller?
In the state of West Virginia, it is usually customary for the seller to pay all transfer taxes. However, this isn't dictated by state or federal legislation, meaning that it is possible that a negotiation process might take place.
If you are looking to sell a property in West Virginia, a top-notch real estate agent will be able to negotiate with the buyer on your behalf. Whether or not this is accepted by the buyer will ultimately depend on the current market conditions. In other words, if the local real estate market is currently favoring the seller, then this will give the agent extra leeway.
How Much Are Transfer Taxes in West Virginia?
Calculating how much real estate transfer tax you need to pay in West Virginia is no easy feat, as the rates are set by your respective county. Regardless of the specific West Virginia county, the minimum rate is $1.10 per every $500 of the property's sale price.
However, real estate transfer taxes in Berkeley amount to $7.70 per $1,000 of the final sale price. If the property sold for $300,000, this would mean that $2,310 in transfer taxes would be due. Other counties throughout the state may have specific additional taxes as well
The amount of information available in the public domain is very limited regarding specific country transfer tax rates in West Virginia, so it's best that you contact your local tax authority. When you use a real estate agent that has extensive knowledge of your local housing market, they'll be able to advise you of the specific rate that you need to pay, if at all.
Can You Deduct Transfer Taxes?
In a nutshell, you cannot deduct any real estate transfer taxes that you have previously paid, against your federal income tax bill. However, what you can do is include the costs of real estate transfer taxes into the cost of your home.
This is crucial, as the costs can be offset against any capital gains tax that is liable when you sell your West Virginia property. This of course is only relevant if you are the seller.
If you are buying a house in West Virginia, and as per any subsequent negotiations that sees you agree to pay some, or all of, the respective real estate transfer taxes, then this should be included in the cost basis of the property. Further down the line, this will enable you to offset the transfer taxes against any liable capital gains, when you eventually sell the property.
Why Do I Need To Pay Transfer Taxes in West Virginia?
Unlike most other taxes imposed at a county level, real estate transfer taxes in West Virginia are not collected to help fund local services. On the contrary, this is the fee paid to the local authority to make the transfer of the property legal in the respective state.
Apart from Mississippi, Missouri, New Mexico, North Dakota, and Wyoming, all U.S. states impose a real estate transfer tax when properties are bought and sold.
Other Considerations
If you are looking to buy a property in West Virginia, there is always the chance that your real estate agent will be able to negotiate with the seller, so that they are split 50/50. However, the West Virginia housing market is growing at a much slower pace than the national average, so the marketplace is most definitely in favor of the buyer.
In terms of timing, real estate transfer taxes in West Virginia are usually due at closing. Both buyers and sellers should be able to see the exact amount due on their respective HUD-1 settlement form.
It is also important that you make further real estate tax considerations far and beyond just transfer taxes. This will include the annual property taxes that may be due, as well as how the purchase/sale will affect your federal tax obligations.
As property-related taxes can be a complex battleground, it is best that you seek the services of an experienced real estate agent that knows the local housing market well. They'll be able to guide you through the entire buying/selling process, including that of any applicable transfer taxes that need to be paid.
Clever can connect you with a local real estate agent that has long-standing expertise of the West Virginia property sector.
If you're a buyer, then you stand the chance of qualifying for Clever Cash Back. If you're a seller, then you'll save with our 1.5% listing fees ($3,000 minimum).
Related Articles