If you're planning to buy a house in Utah, you'll need to plan for more fees than just the down payment. In this article, we're going to go over all the necessary closing costs so you can plan ahead.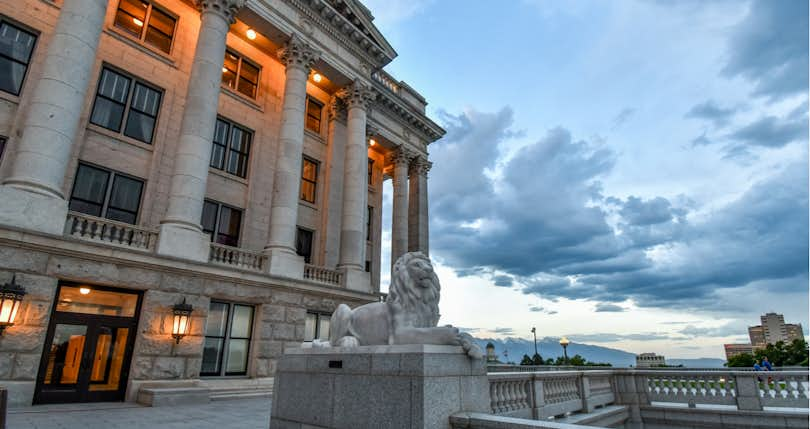 When planning to buy a house, everyone knows to budget for the down payment, but did you know that home buyers are responsible for 3% of the closing price in closing costs? These substantial fees can take many a home buyer by surprise and are extremely important to budget for before you embark on your home buying journey.
In general, buyers will have to front the entirety of this bill, but in some cases buyers and sellers can agree to split some of them. However, since you won't know whether this is the case until late in the negotiation stage, you should budget with the idea that you'll be paying 100% of the closing costs in mind.
Working with an experienced real estate agent can be a major asset to you as prepare to purchase your new home. They can inform you of any and all fees you'll be responsible for and help you make sure you have an accurate budget. They'll make absolutely sure you're aware of any Utah real estate closing costs for buyers.
Want to connect with a top-rated, Utah buyer's agent? Clever can help! Fill out our online form and we'll be in touch to answer any questions you might have and introduce you to one of our local Partner Agents for a no-obligation consultation.
Closing Costs for Utah Homes: What to Expect
According to Bankrate, the average closing cost in Utah is $1,891. However, this does not include all the fees you'll be responsible for and is a bit of a lowball because of this.
In general, buyers should expect to pay between 2% to 5% of the closing price in closing fees. For a median-priced home in Utah ($340,600), that's between $6,812 and $17,030 — definitely not chump change! These expenses need to be planned and budgeted for far in advance to avoid any unpleasant surprises or late-game setbacks.
So, what makes up these hefty closing costs? Well, a number of things, namely: title insurance, title search, taxes, other government fees, escrow fees, and discount points. When pooled together, all of these combined can make a significant dent in your finances.
While closing costs can be expensive, one of the largest mortgage expenses is the interest rate. Over the life of the loan, a few small percentage points can result in hundreds of thousands of dollars in interest payments.
One of the best ways to lower your interest rate? Shop around and compare lenders! Fill out the form below for a quote from a licensed, local lender – even if you're pre-approved it pays to compare.
Common Closing Costs for Utah Home Buyers
Origination Fee
Buyers need to be prepared to pay an origination fee to their mortgage lender. This fee covers the cost of processing their loan.
Title Insurance
Title insurance protects lenders from property ownership issues such as liens or defects in the title of the property.
Appraisal
When buying a home, you'll need to have it appraised. This is done to assure the lender that the home will serve as adequate collateral for the loan amount.
Title Fees
These expenses comprise recording fees, courier fees, and overnight fees. They are not usually too expensive, just a few hundred dollars.
Credit Score Check
You will be responsible for paying for your credit score checking fee. This expense will be fairly low.
Earnest Money Deposit
This is money you'll need to include with your offer. Earnest money is given to provide the seller with confidence that you are serious about purchasing the house.
Other Costs to Consider
In addition to one-time fees, you'll also be subject to a number of recurring fees as a new homeowner. Let's take a look at some of them:
Homeowners Insurance
Homeowners insurance insures you against a number of accidents and natural disasters that can damage your home. How much coverage you get will depend on your plan, but the most basic policies should cover you against fire and hurricane damage. Although tornadoes and earthquakes are rare in Utah, you may want to get coverage against them as well.
Property Taxes
Property taxes can be paid on a monthly, semi-annual, or annual basis. The average tax rate in Utah is 0.688%, but it varies greatly from county to county. For a home of median value in Utah, you'd need to budget approximately $2,343 per year in property taxes.
Make sure to check what your county's tax rate is specifically. In Duchesne County, for example, the tax rate is 0.671%, or $2,285 on a median-valued home. However, in Salt Lake County, the rate is 0.750%, so your annual tax burden would be $2,554 on a home of the same value.
Utilities
Utilities are a necessary expense no matter where you live, and Utah is no exception. The cost of utilities are very hard to estimate as they can change drastically based on the size of your property and the area you live in, but you can estimate about $169 each month for an 85 square meter apartment in Salt Lake City, which is a rate of $1.99/month per square meter. You can multiply this rate by the area of your house to get an estimate of what your monthly utility expense will be.
Maintenance Costs
Maintenance and repair costs are one of those things that can really blindside you if you don't plan for them every month. Although you likely won't need to perform maintenance on a monthly basis, it's a good idea to put away some money so that should an emergency repair ever need to be carried out, you'll have the money to cover it. An emergency can strike at any time, so it's always good to be prepared to deal with one financially when it occurs.
How to Save on Closing Costs in Utah When Buying a Home
While there's no way to avoid closing costs entirely, there are some ways to bring down the amount you'll need to pay.
Like most things in real estate, negotiating can go a long way. This is one of the areas that an experienced real estate will likely be able to help the most: realtors negotiate deals day-in and day-out, honing their skills for years. Buyers that work with real estate agents will be able to take advantage of their high-level negotiation skills and often work out a deal in which the seller pays for a portion of the closing costs.
Alternatively, buyers can apply for a closing cost assistance program such the state run FirstHome Loan. However, before banking on this, make sure you're eligible: the program is only for veterans, first-time home buyers, and single parents.
Working with Clever can also help lower your expenses. Utah home buyers can be eligible for Clever Cash Back. After you close a sale using one of our esteemed Partner Agents, we send you a check in the mail.
If you're interested in buying a home in Utah, just fill out our form to get in touch with a top-notch local real estate agent and set up a no-obligation consultation.
Related Articles