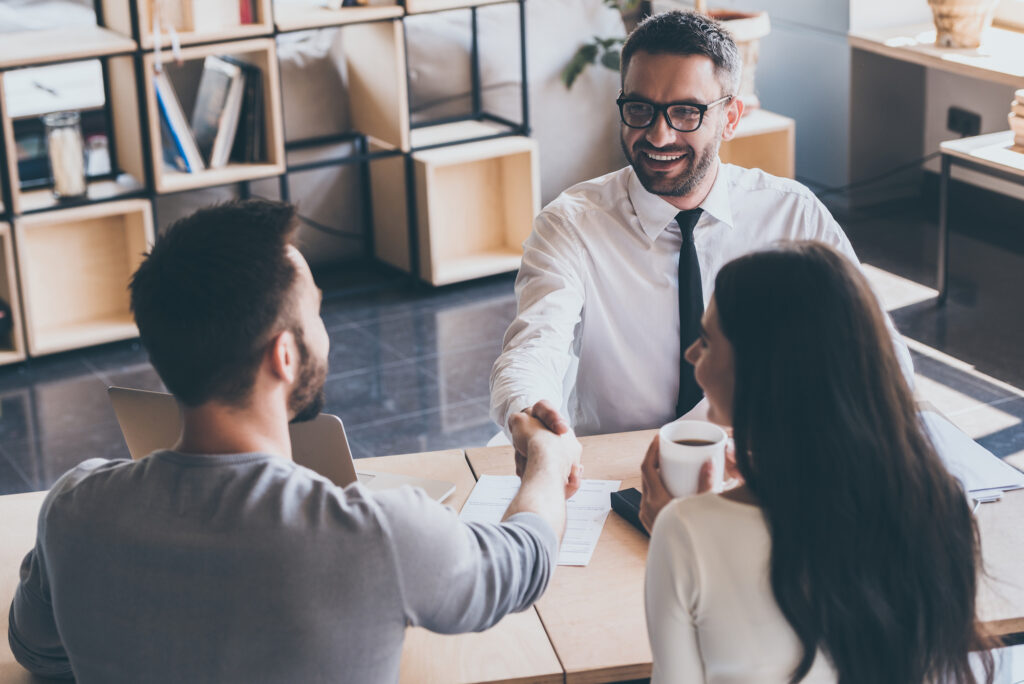 The world of real estate is complex and multifaceted, with a range of professionals who play vital roles in facilitating property transactions.
Real estate agents are among the most recognizable figures in this industry, but there are different types of agents, each specializing in various aspects of the real estate market.
We will explore the different types of real estate agents and their specific roles and responsibilities. From experience, many consumers need help understanding how agency works in real estate or the different types of agents.
Before buying your first home, you should know who the agent you're speaking with represents.
We will set the record straight so you have a better understanding. Let's dig in!
Real Estate Sales Agent
Real estate sales agents, often called real estate agents, are perhaps the most well-known professionals in the industry. They are licensed individuals who assist buyers and sellers in buying or selling properties.
Their responsibilities include marketing properties, arranging property showings, negotiating deals, and guiding clients through sales. They earn commissions based on the sale price of the property. The highest paid Realtors often have a transaction coordinator who will do numerous tasks for them to stay productive. They allow agents to focus on sales rather than mundane tasks.
Buyer's Agent
A buyer's agent is a specialized type of real estate professional who primarily represents the interests of homebuyers during the property purchase process.
They are essential advocates for buyers, helping them navigate the complexities of the real estate market and ensuring they make informed decisions. Here are some critical aspects of the buyer's agent role:
Representation and Advocacy: Buyer's agents work exclusively on behalf of homebuyers. Their primary responsibility is to protect and advance the buyer's interests throughout the real estate transaction. They provide unbiased advice and guidance to help buyers make informed decisions. Often, they will help buyers get pre-approved for a mortgage.
Property Search and Selection: One of the main tasks of a buyer's agent is to assist clients in finding suitable properties that match their specific criteria and budget. This involves researching listings, scheduling property showings, and accompanying buyers to view potential homes. They use local market knowledge to identify properties that meet buyers' needs and preferences.
Market Insights: Buyer agents provide clients with valuable market insights and data. They analyze current market conditions, recent sales, and pricing trends to help buyers determine the fair market value of properties. This information is crucial when making offers and negotiating with sellers.
Negotiation Expertise: Negotiation is critical to any real estate transaction, and buyer's agents excel in this area. They negotiate on behalf of the buyer to secure the best possible terms, including the purchase price, contingencies, and any repairs or concessions. Their goal is to achieve a favorable outcome for their client.
Contract Management: A buyer's agent handles the intricate paperwork of a real estate transaction. They help buyers prepare and submit purchase offers, review contracts, and ensure that all legal and financial aspects of the deal are in order. Their attention to detail helps protect their client's interests.
Inspection and Due Diligence: Buyer's agents guide buyers through property inspections and due diligence. They recommend qualified home inspectors and ensure that the inspection process is thorough. If any issues are discovered, they assist in negotiating repairs or concessions with the seller.
Closing Assistance: They work closely with their clients as the closing date approaches to ensure a smooth and successful closing. They coordinate with the seller's agent, title company, and lender to ensure all necessary documents and funds are in order. Their goal is to make the closing process as stress-free as possible for the buyer.
Compensation: A buyer's agent typically earns a commission based on the property's final sale price. The seller usually pays this commission as part of the transaction costs. Buyers often benefit from the services of a buyer's agent without incurring direct expenses.
Seller's Agent (Listing Agent)
On the flip side, seller's agents, also known as listing agents, represent homeowners who want to sell their properties. They assist in setting an appropriate listing price, marketing the property, coordinating showings, and negotiating with potential buyers and their agents.
Seller's agents typically earn a commission from the sale of the property. When selling a home, choosing a listing agent will significantly influence your success.
Dual Agent
Sometimes, an agent may represent both the buyer and the seller in a transaction. This is known as dual agency. Dual agents must navigate this delicate situation carefully, ensuring fairness and transparency to both parties while avoiding conflicts of interest. Dual agency is legal in some states but is heavily regulated.
From experience as a Realtor for the past three decades, buyers and sellers should avoid dual agency. Dual agents cannot provide any advice during a real estate transaction. They must remain completely neutral.
Imagine for a moment signing a listing agreement with an agent who starts out working for your best interests. Along comes a buyer, and the agent practices dual agency. If you allow YOUR agent to practice dual agency, they will no longer represent you. Sounds great. You'll pay this agent tens of thousands of dollars, and they cannot advise you. Don't be suckered into this horrible arrangement.
Transaction Coordinator
Transaction coordinators are not directly involved in buying or selling properties but are crucial in ensuring a smooth transaction. They handle the administrative tasks associated with real estate deals, such as managing paperwork, scheduling inspections, and coordinating with lenders and title companies.
Transaction coordinators help streamline the process for agents and their clients.
Real Estate Broker
Real estate brokers are experienced agents who have met additional educational and licensing requirements. They can work independently or oversee other agents in a real estate brokerage.
Brokers are responsible for supervising their agents, ensuring legal compliance, and often have a deeper understanding of real estate law and market trends. Most real estate brokers are also the owners of the company.
Real Estate Investment Agent
Investment agents specialize in helping clients purchase investment properties, such as rental units or commercial real estate. They offer insights into market trends, property management, and potential rental income.
Final Thoughts
The real estate industry encompasses a wide range of professionals with diverse specialties. Whether buying, selling, or investing in real estate, understanding the different types of agents and their roles can help you navigate the complex world of property transactions.
When choosing an agent, it's crucial to consider their expertise and how well it aligns with your specific real estate goals.