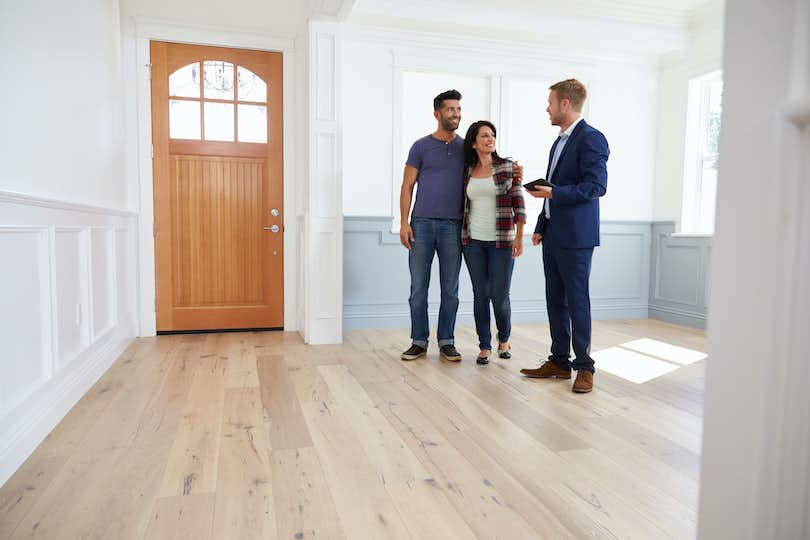 When selling your house, choosing a listing agent is one of the most essential decisions. A listing agent is crucial in marketing and selling your property effectively. They are experienced professionals who represent you throughout the selling process.
We will examine the key factors when selecting a listing agent to ensure a successful and stress-free home-selling experience. The real estate agent you select to represent your interests can significantly influence your success.
What is a Listing Agent?
A listing agent, also known as a seller's agent, is a licensed real estate professional helping homeowners sell their properties. They are experts in the local real estate market and serve as a representative and advocate for the seller throughout the home-selling process.
The primary role of a listing agent is to assist homeowners in listing their properties for sale. They gather all the necessary information about the property, including its features, condition, and any relevant documentation, such as title deeds or survey reports.
Based on this information, the listing agent creates an attractive and accurate listing that highlights the property's strengths and appeals to potential buyers.
Listing agents are responsible for marketing the property to attract potential buyers. Great seller agents employ various strategies to promote the listing, such as online listings on real estate websites, professional photography, virtual tours, and advertising through social media platforms.
They may also use traditional marketing methods like printed brochures or direct mail campaigns to reach a wider audience.
The Role of a Listing Agent
Understanding what a listing agent does is crucial when selling your house.
One of the key roles of a listing agent is to list your property on the market. They will gather all the necessary information about your house, including its features, square footage, bedrooms and bathrooms, and other amenities. They will also take high-quality photographs or arrange for professional photography to showcase your property in its best light.
Additionally, they will create compelling descriptions highlighting the unique selling points of your house.
Promoting Homes for Sale
Once your property is listed, the listing agent takes on the task of marketing it to potential buyers. They leverage their expertise and local real estate market knowledge to develop effective marketing strategies.
Common strategies include promoting your property through various channels such as online listings, social media platforms, popular real estate websites, and potentially print media. They may also organize open houses and coordinate showings to attract interested buyers.
Negotiating Offers
Another critical aspect of a listing agent's role is negotiating offers on your behalf. When potential buyers submit offers, the listing agent will review and analyze each offer, considering the proposed purchase price, contingencies, financing arrangements, and other terms.
They will negotiate with the buyer's agent to ensure you receive the best possible terms and conditions for selling your property.
How to Research Local Listing Agents
Start your search for a listing agent by gathering information about local real estate professionals. Look for agents with extensive experience and a proven track record in your neighborhood. You can begin by asking for recommendations from friends, family, or neighbors who have recently sold their homes.
Online platforms and real estate websites can provide insights into local agents' reputations and customer reviews.
As someone with thirty-seven-year experience as a real estate agent, it is amazing how some sellers do not put an effort into selecting an agent. Quite often, that can come back to bite you.
Evaluate Agent Listings
One of the most effective ways to assess a listing agent's expertise is to review their past listings. Look at their online presence, including their website and social media profiles.
Examine the quality of their listings, including the quality of photographs, descriptions, and virtual tours. This will give you an idea of how well they present and market properties to potential buyers.
A well-presented listing is crucial for attracting interested buyers and maximizing your property's exposure.
Interview Multiple Real Estate Agents
Before making a final decision, it's essential to interview multiple listing agents. Prepare a list of questions that will help you gauge their knowledge, experience, and approach to selling houses.
Ask about their marketing strategies, knowledge of the local market, track record of successful sales, and how they plan to price your property competitively.
Pay attention to their communication skills and responsiveness; effective communication is crucial throughout the selling process.
Check References and Credentials
Feel free to ask for references from previous clients. Reach out to them and inquire about their experiences working with the agent. Ask if they were satisfied with the agent's services, their level of professionalism, and whether they would recommend them.
Additionally, verify that the listing agent is a licensed professional and a member of reputable real estate organizations. These credentials can further assure their qualifications and commitment to ethical practices.
Consider Local Market Knowledge
A listing agent with in-depth local real estate market knowledge is valuable. They should be familiar with recent sales in your area, current market trends, and the competition you may face.
A well-informed agent can help you set the right price for your property, attract qualified buyers, and negotiate effectively on your behalf.
Compare Commission Structures
Discuss the listing agent's commission structure and fees upfront. While commission rates can vary, it's essential to understand the services included in the commission and how they align with your expectations.
A skilled and experienced listing agent may be worth a higher commission if they can deliver a higher sale price or a quicker sale.
Final Thoughts
Choosing the right listing agent is critical in successfully selling your house. You can make an informed decision by conducting thorough research, evaluating past listings by agents, interviewing multiple agents, and considering their local market knowledge and marketing strategies.
Remember, a skilled listing agent will help you navigate the complex selling process and ensure that you achieve the best possible outcome in terms of price and timing.