Home buyers and home sellers may not want to think about real estate transaction taxes, but they are inevitable. You may be liable for any number of federal, state or local taxes upon a sale's completion. Here's what you need to know about Michigan real estate taxes.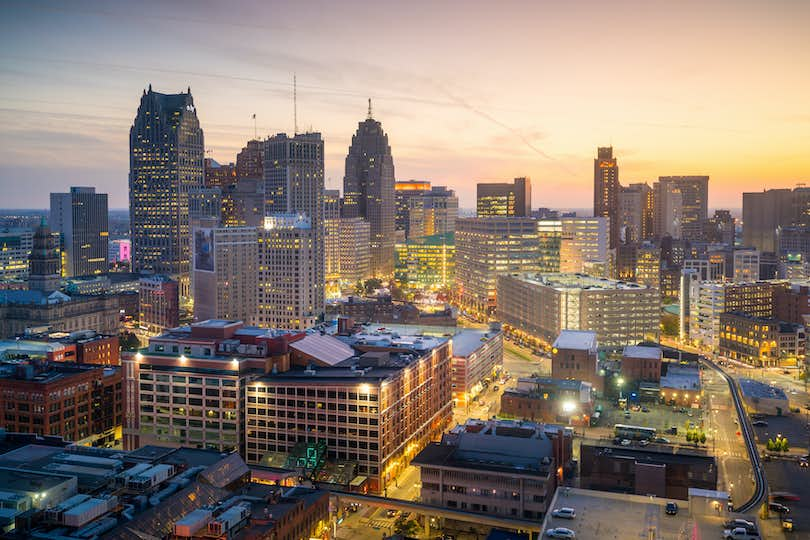 They are the last thing any home seller or buyer wants to think about in a real estate transaction. What are its tax implications, how much are they, and who pays?
How much you have to pay and if you have to a particular real estate tax at all depends on a number of factors. When it comes to one particular tax, the buyer and seller can even negotiate who pays it.
Having the right guidance to get you through the tax maze can save your tens-of-thousands of dollars. Whether you're buying or selling, you will want to work with a professional realtor who knows the ins and outs of real estate taxes.
Here's our guide to get you started.
Will You Have to Pay Taxes When You Sell Your Home in Michigan?
If you're a typical home seller in Michigan, you do not need to report your capital gain to the IRS after the sale. However, this does not apply to everyone. If you file as a single person and you sell your home for a capital gain of more than $250,000 (more than $500,000 if you file a joint return), you may have to pay a capital gain on money you earn in excess of the $250,000 limit.
Anyone who has lived in a home as their primary residence for at least two years (of the previous five) before the sale does not have to pay a capital gain below $250,000.
Here's how to calculate your capital gain. Take the price that you paid for the purchase price and subtract it from the final sale. So, if you bought a home for $300,000 three years ago, lived in it during that time, and then sold it for $600,000, your capital gain would be $50,000.
That's the money you may owe taxes on. But this amount can be reduced. If you made $60,000 worth of repairs and home improvements to the property, you can deduct this from the capital gain. To do this, just add $60,000 to $300,000 to the amount of the home's purchase price.
Now, your net gain on the property is just $240,000, which is below the capital gain limit for a single person. The IRS guide on capital gains from home purchases notes that there are sellers who may want to report their capital gain as a taxable gain even though some or all of it is eligible for exclusion.
Sellers who may want to do this include homeowners who plan to sell another home within the next two years (and expect to receive a bigger gain from the sale of that other property). Because tax laws are quite complicated in Michigan, all home sellers should seek professional guidance.
A local real estate agent will be able to help you determine what your tax liabilities may be. They buy and sell homes everyday and they understand local, state, and federal real estate laws. They are highly knowledgeable and will be able to suggest ways that you can reduce your tax burden on the home sale.
How Much Are Real Estate Transfer Taxes in Michigan (and Who Pays Them)?
Real estate transfer taxes can be complicated because several jurisdictions may be responsible for them. They can be imposed by states, counties, or municipal authorities. A real estate transfer tax is typically charged on the transfer of legal deeds, titles to a property, or certificates that are transferred when a buyer formally agrees to the purchase.
These are what are known as ad valorem taxes. An ad valorem tax is based on the assessed value of the item being sold, in this case the home. So, the tax is based on the property value and it is usually the responsibility of the seller.
It's important to note that a home purchase is a negotiation and that there are no firm rules. A home seller and home buyer can negotiate who pays the transfer tax in most states. So, the tax (and many other parts of a home sale) is negotiable, at least when it comes to who pays for it. It is not unusual for a seller and buyer to come to an agreement where they split the cost of the tax.
Unfortunately, Michigan is not one of the five states (Mississippi, New Mexico, Missouri, Wyoming, and North Dakota) without the transfer tax, which can be hefty. The state transfer tax rate is $3.75 for every $500 of value transferred. There is also a county transfer tax rate in Michigan. It's $0.55 for every $500 of value transferred. (In some counties the tax rate can be up to $0.75/$1000 of value transferred.)
There are transfer tax exemptions, and a professional realtor will be able to help you take full advantage of them. Exemptions apply in some sales to family members and to the financing of some property sales. Your Clever Partner Agent will be able to guide you through any deductibles you may be entitled to or connect you to a professional tax advisor so that you do not pay more than you have to after the sale.
How to Calculate Property Taxes in Michigan
Property taxes are another ad valorem tax. In other words, they are assessed on the value of your property. They can vary greatly from state-to-state, city-to-city, and even neighborhood-to-neighborhood.
The reason for major differences on what you pay in property taxes is due to the fact that they pay for services in the community where the property is located. For example, they may be used for community centers, school funding, roads, etc.
The quality of these services is often dependent on the amount of money a particular neighborhood takes in from property taxes. The more the community collects in property tax revenue, the more they can spend on services for those taxpayers.
As noted above, property taxes are calculated based on the value of your property. This can be done through several methods. In what's termed a "sales comparison," the assessor will calculate the value of your home based on other similar properties that have recently sold in the neighborhood. The criteria they use can include the state of the property, the overall market conditions in the area, and the costs of any improvements that are made on the property and any structures on it.
An assessor may also use the "cost method." In this method, the assessor determines how much it would cost to rebuild your home from scratch. If this method is used, the cost of depreciation is factored into the assessment. Lastly, an assessor can also use what's called the "income method." This is used primarily in commercial and business property transactions.
Unfortunately for Michigan homeowners, the state has one of the highest property tax rates in the U.S. Its average tax rate is 1.83%. In Saint Clair County, it's slightly less at 1.6%. At that rate, a homeowner with a property worth $250,000 would pay $4,080 in taxes a year.
That's more than $1,000 more than the national average. Across the state, Michigan homeowners with properties worth $250,000 pay almost $1,600 more each year than the national average.
It's something that home buyers need to factor into their budgets. Various municipalities in Michigan set their own dates for when they are due. So, it's important that you save an appropriate amount each month, although you may only have to pay them quarterly or less infrequently.
Tax Breaks for Michigan Home Buyers & Sellers
Michigan home buyers and sellers have a variety of federal and state tax deductions available to them. A Clever Partner Agent can answer any questions that you may have or guide you to a tax professional, potentially saving you thousands of dollars a year. Here are some key deductions that are available.
The Mortgage Interest Deduction
This allows home buyers to deduct the interest from mortgages up to $750,000. These tax credits also allow the lender the option to include the estimated tax credit when calculating the debt-to-income ratio, so it can help make homeownership easier.
Property Taxes
Property taxes are deductible on your 1040 Form (up to $10,000). But be careful to read the fine print (or ask a tax professional) when it comes to the requirements.
Tax breaks for home sellers include:
Costs of Home Improvement Repairs and Improvements
Any home improvements or repairs to a property can be tax deductible. So, it's important to keep all of your receipts. And remember, there are time limits. The repairs and improvements typically have to made within 90 days of the closing date.
Selling Costs
Home sellers can also reduce their income tax by the amount of their selling costs. These may be costs associated with title insurance, broker's commissions, inspection fees, and any repairs made to the property.
The Next Step
Whether you're buying a home or selling one, there are tax implications to the sale of property. You need to be fully aware of your responsibilities and tax liabilities. That's why it's essential that you speak to a Clever Partner Agent.
They can help you determine what all of the costs of selling a home will entail. If you're a home buyer, they'll help you work through a complete budget that can get you into your own home, sometimes even for the same amount you may be paying for rent.
They can also point you to professional tax advisors who can let you know about the variety of tax programs, credits, and other benefits you may be entitled to. These can save buyers and sellers thousands of dollars.