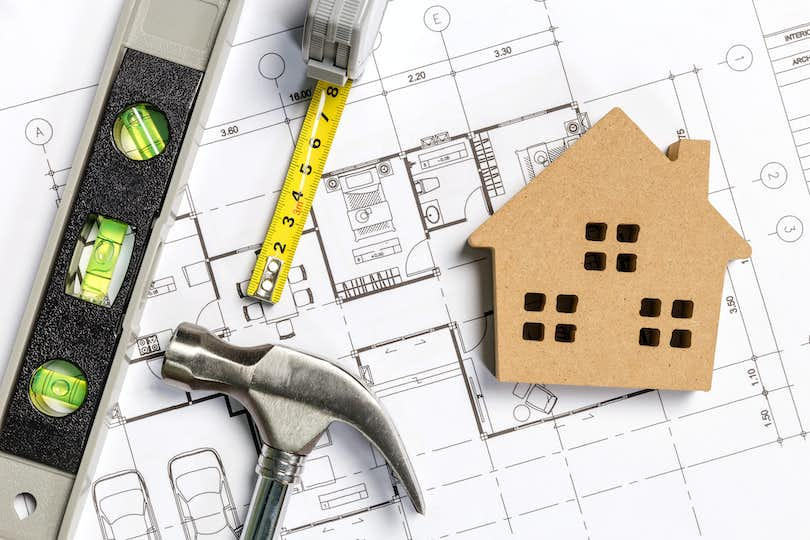 There may be no phrase more overused in real estate than "finding your dream home." Seemingly, every house on the market bills itself as "the home you've been waiting for."
While finding a fantastic home for sale is certainly achievable, it's rare to find one that checks every single one of your "dream home" boxes. That's why some homebuyers decide to skip the pre-owned market and invest in a custom-built home tailored just for them. While this route can be more of an effort and take longer to complete, the ability to personalize every nook and cranny can make it worth your while.
It's important to consider all the challenges before embarking down the path of building from the dirt up. Having a definitive plan and a reliable group of building professionals around you is essential to making sure the process is as smooth as possible.
In this article, we will explore the benefits and challenges of building a custom home so that home buyers can make an informed decision.
Benefits of Building a Custom Home
1. Design Flexibility
Getting to pick out exactly what you want and where you want it may be the biggest benefit of building a custom home. The only thing stopping you is your budget (that pesky thing). From start to finish you'll have control over the layout of every room, every design element, and any personalized finishes that fit your style. You can create a home that is truly representative of your personality and lifestyle, from the number of bathrooms to the type of flooring used.
2. Better Quality Materials
When you build a custom home, you can choose the materials used in construction, so you know exactly what you're getting. This includes high-quality windows and doors, durable roofing materials, and high-quality flooring. With better quality materials, your custom home will hold up better over time and will help prevent you from having costly maintenance issues down the line.
3. Lower Maintenance Costs
Because you have control over the materials used in construction, you can choose materials that require less maintenance. This can include things like low-maintenance siding and roofing materials and flooring materials that are easy to clean. Choosing these materials can save you both time and money on maintenance costs throughout the life of your home.
4. Reduced Carbon Footprint
Building your own home also allows you to make it more energy-efficient – you'll have access to the most modern technology to do so. This includes energy-efficient appliances, solar panels, and high-performance insulation. By designing a home that is energy efficient, you will save money on your utility bills and reduce your environmental impact.
5. Increased Property Value
Building a custom home can also increase the value of your property. Since you're able to supervise what materials are being used, your home will have higher quality materials that are designed to hold their value for longer, which is appealing to potential buyers.
Additionally, because your custom home is designed to fit your specific needs and preferences, it may have unique features that make it more attractive to buyers when you decide to sell.
6. Customization Options
With a custom home, you can choose the level of customization, which can include everything from the layout of the rooms to high-end finishes like mood lighting and surround sound that may not be available in already-existing homes. The endless options can sometimes make your head spin, but ultimately, you'll be able to create a space that truly meets your unique needs and preferences.
7. Location, Location
With a custom home, you can choose a particular area or individual lot based on your preferences. Whether you desire the camaraderie of an active community, the seclusion of a wooded area, or expansive acreages, you can select the ideal location for your lifestyle.
Challenges of Building a Custom Home
1. Higher Cost
One of the biggest challenges of building a custom home is the higher cost than buying an existing home. Custom homes are designed to meet your specific needs and preferences, which can drive up the cost of construction. Additionally, unexpected expenses may arise during the building process, such as unforeseen structural issues or supply chain disruptions.
2. Managing your expectations
If you've never built a custom home before, you may be unsure of what to expect. It's easy to feel disappointed if you don't have a clear picture of the overall process.
To manage your expectations, working closely with your architect and builder to establish clear timelines, budgets, and goals is helpful. Be prepared to compromise on certain aspects of your design to help you stay on budget and ensure that your home is structurally sound.
3. Time-Consuming Process
There's no way around it – building a custom home takes time. It can take several months, if not years, to design and build a custom home. This can be a challenge for home buyers looking for a quick move-in date. Additionally, delays in construction or unforeseen issues can further extend the timeline for building your custom home.
4. Permitting and Zoning Restrictions
Depending on the location of your custom home, strict zoning regulations may dictate the size and design. Additionally, obtaining the necessary permits for construction can be a complex and lengthy process that requires extensive documentation and approval from local government agencies.
5. Finding the Right Builder
Finding the right contractor who understands your wants and needs can be challenging. It's essential to work with a reputable builder who has experience building custom homes and understands the unique challenges of the building process.
An experienced and reputable builder can guide you through the design and construction process, offering valuable insights and advice. They will also help you navigate any potential challenges, help you stay within your budget, and guarantee that your home is built to the highest standards of craftsmanship and safety.
6. Unforeseen Issues During Construction
Building a custom home can be a life-changing and rewarding experience but can also come with unexpected challenges. Unforeseen issues can arise during the design and construction process, such as unpredictable site conditions, permit delays, supply chain disruptions, and design changes. These issues can lead to cost overruns, construction delays, and unexpected stress for homeowners.
Proper planning, communication, and collaboration with your building team can help you overcome unforeseen issues and achieve your dream home.
7. Decision Overload
Another challenge that homebuyers may face when building a custom home is decision overload. With so many options for materials, design, and finishes, it can be overwhelming to make decisions about every aspect of your custom home. Working with your builder to establish a clear vision for your home and make decisions that align with your overall design aesthetic and budget is essential.
8. Potential Resale Value
Finally, consider how personalized touches in your custom home can potentially impact its resale value. While a custom home can be tailored to your specific needs and preferences, it may appeal to only some buyers in the future (not everyone will love your floral wallpaper!) This can make it more challenging to sell your home if you decide to move in the future.