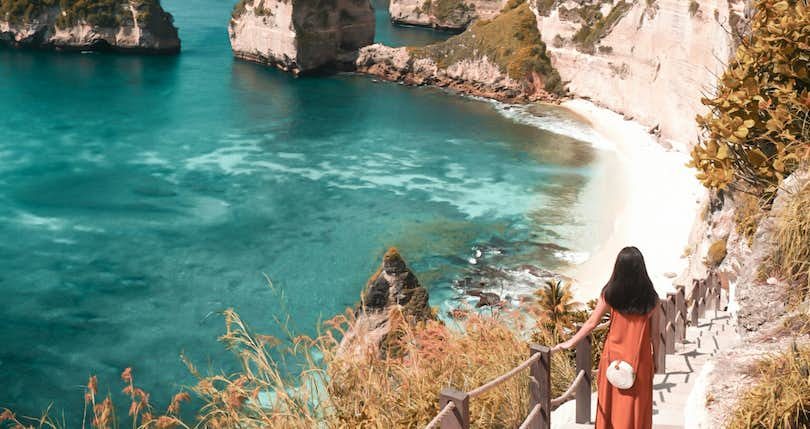 San Diego is one of the most expensive cities in the country to buy a home. The current median value of a house in the city is $629,500.
Although San Diego can be more expensive than the rest of the country on average, there are pockets of the city where housing and utilities are less costly than others. Here are the most affordable places to live in San Diego to help you save big on a home purchase.
Another way to save? Working with a top real estate agent who knows how to negotiate and score you a lower sale price.
At Clever Real Estate, we can match you with agents in any area you're interested in — even multiple areas at the same time. You can interview as many agents as you like until you find the perfect place to call home — all at no cost or obligation to you.
Most affordable places in San Diego
Although known for its high cost of living, there are parts of San Diego where you can find modestly priced homes. Here's our list of the most affordable parts of the city.
1. Chula Vista
One of the reasons to live in San Diego is the serene beaches and surf culture. The only problem is that a lot of beach-side neighborhoods are exorbitantly priced. One of the neighborhoods you should consider if you want to live near the beach without breaking the bank in Chula Vista.
There are plenty of beautiful views to be had if you live in this San Diego neighborhood. Plus some of the best surfing spots in the city are in Chula Vista. It isn't just Chula Vista residents you'll see catching waves here; surfers from all over the world come to this part of San Diego.
There are plenty of ways to spend your time out and about in Chula Vista. The North Island Credit Union Amphitheatre and OnStage Playhouse host many different kinds of live events. The Otay Valley Regional Park has a number of hiking and biking trails.
The median value of a house in Chula Vista is $537,000, which is almost $100,000 less than the median value of San Diego as a whole.
»FIND: Top Real Estate Agents in Chula Vista
2. El Cajon
El Cajon is among the most affordable places to live in San Diego, both in terms of home prices and cost of living.
The median value of a house in the area is $513,400. That number is projected to increase only by 0.2% annually, so you can expect prices to remain around the same range in the coming year.
Renting also is cheaper in El Cajon compared to the rest of San Diego. The neighborhood's median rent is $2,100, whereas it is $2,750 city-wide. The median annual household income in El Cajon is $45,957.
There are a number of sights and attractions in this part of San Diego that would be especially enjoyable for families. The Water Conservation Garden is a 6-acre property that depicts various water conservation practices in different themed gardens. If you head here in the spring or summer, you can see the butterfly pavilion in all its glory. El Cajon also has its own indoor amusement park called The Boardwalk.
3. Poway
Poway is a northern suburb in San Diego County. American settlers used this part of California for farming purposes starting in the late 18th century. Poway remained a rural town for a long time but began to take on a more urban outlook with development in neighboring regions.
One of the reasons families like this part of San Diego is because of the large number of educational institutions within this suburb. The Poway Unified School District runs a number of elementary schools, middle schools, and high schools in the area. They also have a homeschooling program and a K-8 center.
The median value of a house in Poway is $737,400. Although that's on the high side, things like healthcare, groceries, and transportation tend to be cheaper in Poway than the rest of California.
Even after you've found a more affordable place to live in San Diego, moving there can be expensive. By working with a Clever Partner Agent, you'll have an expert in your corner and you may be able to take advantage of Clever Cash Back.
When you buy a home with a Clever agent, you might be eligible for up cash back to use on anything you want, no strings attached.
Use this free money to help you move (or splurge on a great housewarming gift for yourself).
» SAVE: Learn more about what you can save with Clever Cash Back!
4. Gaslamp Quarter
Modernization has touched almost every part of San Diego but Gaslamp Quarter has managed to hold on to its old-world charm. This part of San Diego is notable for its Victorian-era architecture and the old-school gas lamp designs that can still be seen on some of the streets.
If you live in Gaslamp Quarter, you will find yourself in close proximity to some of the most popular restaurants, bars, and retail establishments in the city. Foodies have a wide range of cuisines to select from; everything from steakhouses to sushi and cafes to seafood places. Shoppers can head to stores like the Bubbles Boutique, Heavenly Couture, and Costa Fashions for some retail therapy.
But that isn't all Gaslamp Quarter has to offer. It's only fitting that a historic neighborhood like Gaslamp Quarter provides some history lessons. You can get your history fix at the Gaslamp Museum and U.S.S. Midway Museum.
The median value of a house in Gaslamp Quarter is $502,500, making it one of the most affordable neighborhoods in San Diego for housing.
5. Mira Mesa
Mira Mesa is a neighborhood located in the north of San Diego with a population of 71,228.
This part of San Diego has always been influenced by the military establishments in the area. The Marine Corps Air Station Miramar, formerly known as the NAS Miramar, is located close to the neighborhood. In fact, Mira Mesa's reputation as a military area goes back to World War II when the U.S. Army used it as a test area for its equipment.
Mira Mesa is primarily a residential neighborhood and doesn't quite have the same kind of access to commercial establishments as a neighborhood like Gaslamp Quarter does. That's part of why living here is more affordable than most other parts of San Diego.
According to data from realtor.com the median selling price of homes in Mira Mesa is $575,000. The median household income is $92,061.
How a good agent can make your home purchase more affordable
If you're just researching affordable places to live, you might wonder why you need a real estate agent. They're the ones that help you once you've already decided on a house, right?
Not necessarily. The truth is, it's never too early to start looking for an agent. In fact, talking to a realtor early on in the process can help you narrow down your options much faster than doing research on your own.
A real estate agent's job is to know everything about their local area. They'll find the best deals in desirable neighborhoods — and might just help you snag your dream home for an affordable price. Let a Clever agent help you discover your options today — all while you enjoy cash back!
💰 Buy with a top agent, earn cash back!
Buy your dream home with a top local realtor from a trusted brand like Keller Williams or RE/MAX. Keep more money in your pocket by earning cash back on eligible purchases.
Enter your zip code to request hand-picked agent matches in minutes. Compare your options until you find the perfect fit, or walk away with no obligation. Try Clever's free service today!
Related Articles