You've saved up for months or even years, you've gathered all your finances, and now you finally have enough for a down payment. But before you seal the deal, don't forget about closing costs. Read on to learn exactly what to expect and how much you may have to shell out at close.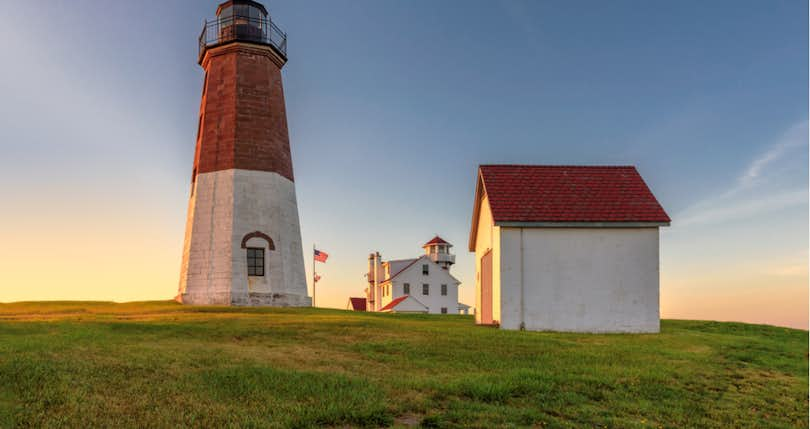 As you begin the exhilarating experience of buying a home, after the initial excitement of knowing you're starting a new beginning, many worries begin to crop up — most of them finance-related.
Certainly, knowing if you're able to afford a down payment on a home can be one of the most stressful and concerning aspects of purchasing a home. However, many home buyers don't do all their research and miss factoring in additional upfront costs.
To be as prepared as possible and not get blindsided by extra out-of-pocket costs, before you buy a home, partner with an experienced, local real estate agent who can set realistic expectations during the home buying process.
A great real estate agent can help you navigate the Rhode Island housing market, find cost-saving opportunities, and get you your dream home at the best price possible.
Are you ready to connect with a top-rated, Rhode Island buyer's agent? Clever can help! Fill out our online form and we'll be in touch to answer any questions you might have and introduce you to one of our local Partner Agents for a no-obligation consultation.
Closing Costs for Rhode Island Homes: What to Expect
You'll run into closing costs at the end of the home purchasing process. And if you don't factor in these extra fees, the expense can add up quickly and potentially put you in an unstable financial situation.
Some of the closing costs include appraisal fees, attorney fees, transfer taxes, escrow fees, home inspections, title insurance, homeowner's insurance, property taxes, recording fees, and application fees to name a few.
And as a buyer, closing costs typically add up to between 2%-5% of the final sales price.
If you're looking to buy a home in Providence, RI, the median listing price is $224,900 making your closing cost range from $4,498 to $11,245.
While closing costs can be expensive, one of the largest mortgage expenses is the interest rate. Over the life of the loan, a few small percentage points can result in hundreds of thousands of dollars in interest payments.
One of the best ways to lower your interest rate? Shop around and compare lenders! Fill out the form below for a quote from a licensed, local lender – even if you're pre-approved it pays to compare.
Common Closing Costs for Rhode Island Home Buyers
Closing costs can add up fast so it's always a good idea to come prepared and do your homework before you sign the dotted line. Here are few closing costs in Rhode Island that you as the buyer will be responsible for covering.
Attorney Fees
You'll be required to pay for an attorney to look over any documents and agreements at closing.
Appraisal Costs
Your appraisal costs cover the fees for an appraiser to come out and assess the market value of your home. Appraisals are typically required by lenders and can cost on average between $300 and $500+.
Mortgage Origination Fee
This fee is charged by the bank or lender and covers the costs to create your loan. Generally the fee is approximately 1% of your mortgage amount though if you give more collateral, you may be able to negotiate a lower fee.
Escrow Fee
This expense is paid to the escrow company, an independent third party that oversees the closing process.
Transfer Taxes
In Rhode Island, transfer taxes are referred to as realty transfer taxes with the current rate at $2.30 per $500 of the sales price. However, there's good news for you as the buyer, since usually the seller takes care of this cost.
Discount Points
A buyer is able to prepay interest by purchasing discount points. This helps reduce interest charged by the bank and lowers the monthly payment of your loan.
Commitment Fee
Rhode Island also includes a commitment fee which is a fee imposed by your lender to compensate them for their commitment to lend you the loan.
Flood Certification
Because much of the state borders water, Rhode Island also requires a flood certification fee to see if you're located in a flood zone. If you are, you'll have to pay the flood certification fee which is usually less than $15 and your lender may require you also pay for flood insurance.
Home Inspection
A home inspection is one cost of buying a home you won't want to pass up. Your inspector will come out and check for any structural damage and for any major repairs needed.
Private Mortgage Insurance (PMI)
You'll most likely be asked to pay PMI if your down payment is less than 20%. PMI protects the lender in the case that you cannot make your payments and end up in foreclosure. Depending on the amount of your down payment, you can expect to pay PMI from 0.3% to 1.5% of the loan.
Property Tax
The amount you pay in property tax will depend on the location of your home. However, most require payment within 60 days of purchase.
Recording Fee
Once you close, your home purchase needs to be recorded with your specific county. The fee for recording your property purchase is usually around $50.
Underwriting Fee
This fee is to pay for the expense of researching whether the lender will approve you for a loan. Typically, this fee costs around $500.
Processing Fee
This fee pays for the costs of processing your loan which includes covering for creating documents and verifying information.
Other Costs to Consider
While you may be cringing between the expense of the down payment and the slew of closing costs, unfortunately your expenditures don't end there.
When buying a home, you'll also have to figure in the recurring costs that come with homeownership. And along with your anticipated mortgage payment, there a few additional costs that are easily overlooked.
For instance, you'll be required to pay homeowners insurance which helps cover potential damage to your home. While this can be included in your mortgage payment, keep in mind, the first year of homeowners insurance is typically paid during closing.
Additionally, you'll have to pay property taxes with the amount varying by your home's location. While many lenders lump in property tax with your mortgage, depending on your type of loan you may have to pay taxes separately.
While homeowners insurance and property taxes can eat away at your funds, don't forget you'll be paying utilities each month for electric, gas, and water. Many times, depending on your location, you could have to pay for garbage removal as well.
Be sure to also budget for any maintenance costs. Perhaps your home comes with a pool you need to take care of, or extreme weather takes a toll on your furnace or air conditioning units.
Homes always come with a few surprise costs. So before you pull the trigger and make the decision to purchase a home, ensure you're well prepared and have enough financial stability and savings.
How to Save on Closing Costs in Rhode Island When Buying a Home
Investing in a home is a rewarding, yet expensive venture. To help ease some of the financial pressure, you can lower your closing costs by negotiating with the seller as the seller may be motivated to close on the home quick and be open to concessions.
You can negotiate with the seller to have them pay certain non-recurring fees such as the appraisal, broker fees, credit checks, or flood certification fees. Note that if you pay 10% or more of the down payment, sellers are able to cover 6% of closing costs.
Below a 10% down payment, however, the seller is only able to contribute 3% towards closing costs.
Another way you can receive assistance on paying for closing costs is through several Rhode Island assistance programs. For instance, you can get in touch with RIHousing who helps struggling buyers with homeownership costs.
You can also connect with the Housing Network of Rhode Island who has Down Payment and Closing Cost Assistance Program. And make sure to check on a city level as well, as the city of Cranston, RI has their own closing cost assistance program providing up to a $3,000 grant.
If you're ready to jump into the home buying process, be sure to connect with Clever Partner Agents who are expert negotiators helping to minimize your closing costs and uncovering additional cost savings.
If you close with a Clever Partner Agent, you may also be eligible for Clever Cash Back. Once the deal is closed, you'll receive cash back — and that money is all yours to spend as you please.
Related Articles