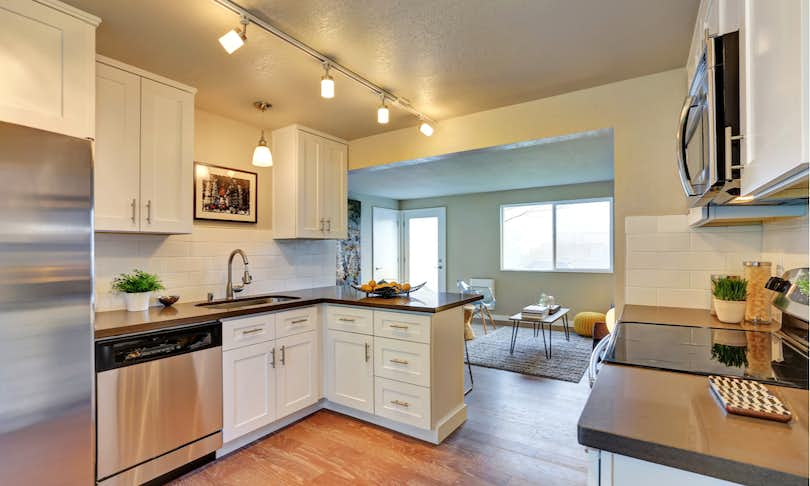 Sometimes you need a change around the house. And, up until now, you might have heard people use the words "remodel" and "renovate" interchangeably to refer to this process.
But, these processes are actually very different, depending on the type of work that you need to complete.
So, we're here to settle the remodel vs. renovation debate once and for all.
Remodel vs. renovation: what's right for you?
You need to be able to articulate the differences between the two types of construction so that you can better advise your contractor (or the friends who are helping you out). This is because the costs and timeline of each project are very different.
It's also important to know this distinction if you want to sell your home. As your real estate agent will soon tell you, when considering remodel vs. renovation, there are significant differences in both the pricing and advertising of both kinds of homes. A recently remodeled home is very different than a recently renovated one.
So, for quick reference, here's the difference between the two most common types of home construction:
What does it mean to renovate a house?
Loosely defined, to renovate something means to "restore it to a state of good repair." A building that is not in good repair could be an old building, an abandoned building, or simply one whose owners can't maintain it properly.
When you decide to renovate one of these houses, you are taking a look at it and want to make it structurally sound and aesthetically pleasing. Renovations don't always have to be huge undertakings. You might simply make small tweaks to a structure to make it better. However, sometimes the state of repair is so bad that a renovation can be very dramatic, much like a remodel.
The key thing to remember about renovations is this: renovations are mainly concerned with restoring or repairing a structure that already exists. You are not trying to make it better, per say, you are just trying to fix it so that is functions correctly or looks how it's supposed to.
Renovation is all about replacing the old and worn out bits of a structure with newer, better ones.
What does it mean to remodel a house?
The rough definition of remodeling means to "change the structure or form of something." So, when you are remodeling something, it just means that you don't like what it looks like and you want to change it. Remodels function to update or change a room's physical appearance or function.
Remodels are unlike renovations in that they are not fixing a structural problem. When you remodel something, it's typically completely structurally sound; you just don't like how it looks anymore. You are building on the existing design of a room, not completely redoing it.
Here's the key thing to remember about remodeling: it's all about changing the physical of function aspects of a building or transforming the look of a space.
Remodel vs. Renovation: an Example
A great example of the differences between remodeling and renovation would be in one of the most commonly used room in the house: the bathroom.
If you need to renovate your bathroom, it means that it's in a state of disrepair. The pipes could be rusted, the bathtub could be cracked, and the toilet could leak each time it's flushed.
If you want to remodel your bathroom, it means everything is in good shape, you just would prefer a separate tub and shower, you no longer like the hunter green walls, and the linoleum tile is doing you head in.
As you can see, renovating is more of a necessity to keep everything safe and functional. Remodeling is more of a "wants-based" project that ensures everything is still livable.
As you can imagine, the impact of the costs associated with each of these options are also significantly different. While you can plan and budget for a bathroom remodel, a bathroom renovation is often more of a necessity and the costs might come at a time when they are harder to cover.
Selling and Buying New: the Third Option
There is also always a third option in the great remodel vs. renovation debate. Take a look around your home. If you are thinking that it either needs significant structural and functional improvements, or it's simply very outdated, it might be more financially feasible to start fresh.
It's easy to decide if selling and buying new is the best option for you. All you need to do is compare the costs of the renovations or remodeling projects that you would need to complete to feel comfortable and settled in your current space. Then, consider the effort that it would take to bring your home to the point that you would like it to be.
If the cost, labor, or emotional strain seems like it would be too much for you to handle, then it's a good idea to begin looking for a new place. Even if your home needs significant work, it's likely that there is a real estate investor out there who would be thrilled to snatch it up right away.
You're also in luck: the agents at Clever have experience in the difference between remodel vs. renovation, selling all kinds of homes, and would be able to find your dream home after you sell to boot.
Related Articles
You May Also Like