Real estate sites Realtor.com and Zillow both generate leads, which they then hand over to real estate agents for a fee. We'll dive into how each site works, when and how much you'll pay, and a better alternative to get higher quality leads.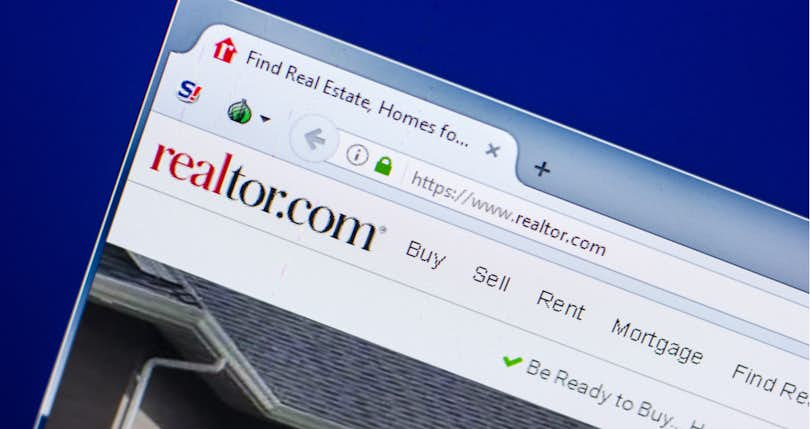 Any real estate agent can tell you that increasing the number of quality leads is key to growing your real estate business. This is especially true if you're paying a fee for each lead, regardless of whether it turns into a profitable sale.
Realtor.com and Zillow generate much of their revenue by providing leads for real estate agents, capitalizing on each site's popularity.
Potential buyers view homes for sale on the site — they can then contact an agent directly, or ask for an agent to contact them about a property. A similar process works for those who may search for their own home on the site and then inquire about selling. An agent follows up with the buyer offsite.
Zillow Premier Agents
Zillow's lead revenue model is its Premier Agent program. If you submit a listing and you're a Zillow Premier Agent, only your contact info will appear next to the listing. If you're not a Premier Agent, your name and contact info will still appear, but will be featured alongside two Premier Agents, meaning you may not always get the lead.
An agent picks one zip code or more as their focus and then pays a fee to be a Premier Agent in that area. Fees are determined by median listing prices and competition within that zip code, and you'll pay more as your ad is viewed more often.
You'll pay around $20 to $60 per 1,000 impressions and Zillow recommends you pay for at least 5,000 impressions per month. Of these impressions, maybe 1% contact you. Then, you can expect to convert on about 4% of those leads, which comes to a cost of about $100 per converted lead.
No doubt Zillow's business model is successful for the company. At the end of 2018, Premier Agent revenue had increased year-over-year by 18% and remains Zillow's main source of revenue.
Realtor.com
Realtor.com has a similar program called Connections Plus that functions with a one-year contract. Unlike Zillow, where a potential buyer is contacting an agent by clicking on their profile right next to a listing, Realtor.com leads are gathered by buyers who click a "Contact Agent" button on the listing.
The site gathers leads for those searching for a home and then farms them out to participating agents paying for that specific zip code. Leads may come from a real estate agent's free account, or can be optimized by subscribing to one of the site's paid options — starting at around $25 per month. The specifics of this are vague.
Like Zillow, prices are based on zip codes and market conditions. The kicker is that leads are usually sent to multiple agents who have paid for the same zip codes, so reaching out to a lead immediately is essential to your success. You may buy out an entire zip code to get exclusivity, but costs can add up quickly — you could pay around $1,000 per month just for one zip code.
Who Does It Best?
Leads from both sites are better than other pay-per-click advertising — like Facebook or Google — as the person is looking to buy or sell. They've visited the site and submitted their information with the understanding that they will be contacted by an agent. That means they're at least slightly motivated to follow-through with a sale or purchase.
Overall, Zillow leads work better than those on Realtor.com, which could be for several reasons — Zillow has more traffic, there's more transparency in the actual process, and the company has been more innovative. Plus, the site includes for-sale-by-owner listings, while Realtor.com only includes listings on the multiple listing service (MLS) submitted by a real estate agent.
Leads of the Future
As the two companies continue to grow, you'll see them both invest more in "lead qualification" — vetting leads more thoroughly prior to sending them to an agent. With Realtor.com's December 2018 acquisition of lead qualification service Opcity, you'll see fees change or an added referral fee business model — where agents only pay when a lead generates a conversation, instead of just for the lead itself.
Clever already offers this "deeper funnel" pricing option to provide highly vetted leads who are more likely to close for its Partner Agents. You can get high-quality buyer and seller leads with no upfront costs — saving you time and energy that you would otherwise have to spend on marketing and client acquisition.
You only pay when you close, not for individual leads who don't pan out. When serving as a listing agent to a Clever client on a home over $125,000, you'll only pay $1,000 or 25% of your commission (whichever is greater).
When you're a buyer's agent, you'll pay a referral fee of 30% of your commission for homes under $150,000. For homes over $150,000, the referral fee is 40%.
Keep more of your commission and grow your business faster by joining the Clever Partner Agent Network. To see if you qualify, fill out this online form and a Clever rep will be in touch with you shortly.
Related Articles
You May Also Like