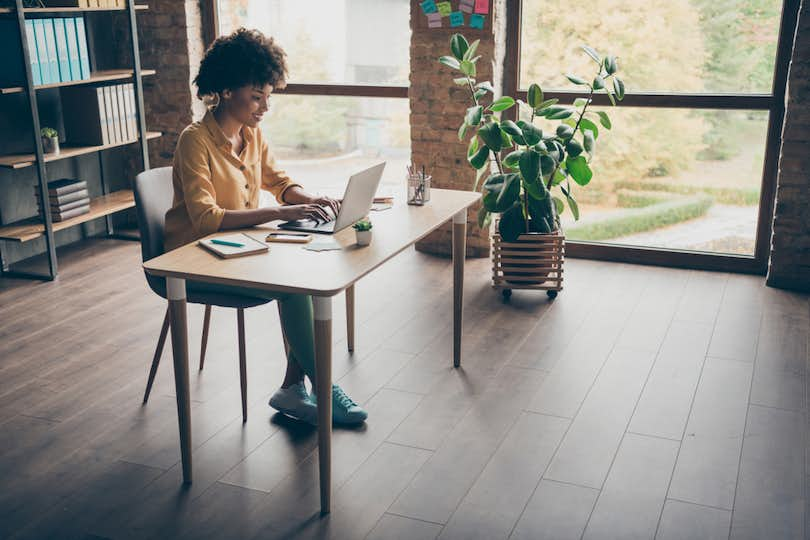 Opcity — now known as Realtor.com's ReadyConnect Concierge service — offers real estate agents a way to receive qualified leads.
But its convenience comes at a price. For homes that sell for $150,000 or below, Realtor.com will take 30% of the commission you make. And for homes that sell above that amount, the company will take a 35% cut.
If you're thinking Opcity's referral fee seems a bit steep, you're right. But according to Realtor.com, these leads have proven to convert at three to five times the industry's standard rate. Could they be worth the cost?
Let's turn a critical eye on Opcity's referral fee to help you decide if its services are worth it.
Keep in mind, there are other concierge services that can connect you with qualified leads for less than Opcity.
For example, agents in Clever's Partner Network receive qualified buyer leads and pay a referral fee of only 30% at closing. Clever Partner Agents enjoy the same lead qualification services but for a lower cost.
» MORE: How to become a Clever Partner Agent
JUMP TO SECTION
What is Opcity?
Opcity is a real estate lead referral service. However, it's more accurate to say Opcity was a lead referral service.
That's because Realtor.com bought Opcity realty in 2018 and rebranded it as ReadyConnect Concierge. If you try to visit any of Opcity's web pages, you'll be redirected to the Realtor.com site.
However, for the most part, ReadyConnect Concierge's service and fees are similar to what they were under the Opcity realty brand.
How does Opcity work?
Opcity, or ReadyConnect Concierge, gathers thousands of real estate leads per day from Realtor.com. They then contact the prospective home buyers and sellers to screen them.
The screening process involves determining the buyer's or seller's:
Price range

Property preferences

Self-assessed credit level

Timeline
Once the ReadyConnect Concierge has determined the prospective client is qualified, or ready to speak to a realtor, they use the Opcity algorithm to identify a handful of potentially compatible agents.
Agents are chosen and ranked according to their ReadyConnect Concierge Score.
What is the ReadyConnect Concierge Score?
When you use ReadyConnect Concierge (formerly Opcity) for qualified leads, the system's computer algorithms will assign you a score. This score determines the priority with which you'll receive referrals.
When you first sign up as a ReadyConnect Concierge agent, you'll start with a default score of 100. From there, it will fluctuate depending on your performance across five metrics:
How many referrals you claim

How many referrals you contact

If you update your status in the company's Referral Manager app at least once a week

If you meet your referral in person within two weeks of assignment

When you close a deal
Scores vary from 80 (lowest-performing) to 120 (highest-performing). A higher score means ReadyConnect Concierge will offer your higher-quality leads before offering them to agents with lower scores.
What are qualified leads?
Qualified leads are leads whose quality has been validated. They're closer to pulling the trigger on a sale than leads who are just thinking about buying or selling a home. So they're more likely to use your services — and pay for them.
For agents, the biggest reason to use the Opcity system is because it focuses on lead qualification, rather than just lead generation like most platforms.
Typically, a lead generation platform uses a real estate website to collect information from its visitors and then passes that info over to a realtor for a fee.
There are all sorts of reasons why a visitor might give their info to a real estate website. They might be mildly curious about the house for sale next door or daydreaming about buying a home during a boring Zoom meeting.
There's no guarantee they're in any way qualified or even serious about a real estate transaction.
Services like Opcity that qualify leads take this process a step further. They look deeper into the sales funnel — the journey a lead takes from interested party to paying customer — to ensure that the referral is ready to talk to an agent.
In Opcity's model, agents don't pay per lead, but rather pay a referral fee if the lead turns into a paying customer. The idea is to send only qualified leads with the best chance of turning into a sale to the agent.
Services like Opcity and Clever that use lead qualification — rather than just lead generation — can be a huge time- and money-saver for busy agents.
What is the Opcity referral fee?
Opcity/ReadyConnect Concierge charges a base fee of 30-35% of an agent's total commission, including any administration fees you might charge. The percentage you pay is based on the final sale price of the home. Here's how it breaks down:
| | |
| --- | --- |
| Sale price | Opcity referral fee |
| Up to $150,000 | 30% of your total commission |
| $150,001 and up | 35% of your total commission |
Say you use the Opcity service to connect with a buyer who purchases a home for $500,000. For simplicity's sake, we'll say that you receive a total commission of 3% from the sale — or $15,000.
For connecting you to the lead, Realtor.com will take a 35% chunk out of that commission. That means you'll have to pay $5,250 for the lead, leaving you with $9,750.
Keep in mind, you'll still have to split that commission with your broker. So you might end up taking home less than half your usual commission.
In addition, there are some cases in which Opcity/ReadyConnect Concierge will take an extra percent. This is when a home is bought using the Realtor.com Buyer Cash Rewards program.
What is the Buyer Cash Rewards program?
ReadyConnect Concierge's Buyer Cash Rewards is a rebate program that gives buyers cash back for purchasing a home with an agent sourced through the Opcity platform.
The dollar amount of the rebate is 0.3% of the home's purchase price. And when a buyer receives the rebate, the agent has to pay Realtor.com an extra 3% of their total commission.
So if you receive an Opcity lead who uses the rebate program, you'll have to pay 33-38% of your total commission as a referral fee.
Currently, Buyer Cash Rewards are available only in these markets:
| | |
| --- | --- |
| State | Cities/Regions |
| Arizona | Prescott |
| California | Corona, Modesto, Napa, Riverside |
| Idaho | Boise City |
| Illinois | Chicago |
| Indiana | Indianapolis, Northwest Indiana |
| Kentucky | Northern Kentucky |
| Maine | Portland |
| Minnesota | Minneapolis-St. Paul |
| New York | Ozone Park |
| North Carolina | Asheville |
| Ohio | Cincinnati, Dayton |
| Rhode Island | Providence |
| South Carolina | Myrtle Beach |
| Texas | Brownsville, Harlingen, Houston, Port Arthur, San Antonio, Sherman-Denison |
| Utah | Ogden-Clearfield |
If you're an agent in any of these markets, make sure to keep the Buyer Cash Rewards program in mind when deciding whether using Opcity is worth it.
Is the Opcity referral fee worth it?
Opcity may be worth the referral fee if you're able to use the platform to get motivated and qualified leads you wouldn't otherwise.
Whether you're a real estate agent or broker, Opcity's value lies in the quality of the leads you receive.
How Opcity helps real estate agents
For real estate agents, Opcity helps to remove much of the risk of paying for leads. With traditional lead generation, you pay for leads regardless of whether they turn into a customer. You also have to spend time screening and following up with each lead, which puts you even further away from a profit.
By comparison, Zillow charges between $20 and $220 per lead. With Opcity, you pay nothing to receive and connect with leads. Once you close the transaction, you'll pay Opcity's 30-38% referral fee.
How Opcity helps brokers
When their real estate agents are productive, brokers automatically see the benefit in terms of revenue.
But aside from increasing sales, Opcity takes away some of the time-intensive tasks that brokers deal with every day. They follow up with leads, manage sales performance, assign leads to your agents, and even monitor the follow-up process to help increase your closing rate.
Opcity pros and cons 👍/👎
👍You'll receive qualified leads
The biggest "pro" to using Opcity is that you'll receive leads that have a better chance of closing. Although these leads aren't guaranteed clients, the ReadyConnect Concierge team has already sorted out the tire-kickers for you.
This way, you don't have to worry about wasting time on potential clients who aren't serious about buying and selling.
👍You don't have to pay upfront
Typically, lead generation services make you pay per lead, regardless of whether or not they become clients. With the Opcity model, you have to pay the referral fee only when a sale closes.
👎The referral fee is steep
Even though you'll pay only if your lead turns into a paying customer, the hefty referral fee takes away from the monetary benefits you enjoy. Expect to pay roughly 30-35% of your commission to Opcity on every lead you close. (And if you work in a Buyer Cash Rewards program area, you might owe an extra 3%.)
By contrast, Clever can connect you with qualified, motivated buyers for only a 30% referral fee due at closing.
» MORE: Find out about Clever's Partner Agent program
Opcity referral fee FAQs
How much are Opcity real estate leads?
Opcity real estate leads cost nothing up front. Once you sign up with the company, they will start sending you qualified leads. It's only when you close a transaction that you will have to pay. The fee is typically 30-35% of your commission but can be as much as 38% if your client buys through the Buyer Cash Rewards program.
Can I negotiate the Opcity referral fee?
Unfortunately, no. Opcity's referral fees are not negotiable.
Do Realtor.com leads work?
Having acquired Opcity, a lead qualification service, Realtor.com is poised to provide better leads. Rather than sending out every lead who enters the sales funnel, Realtor.com now has the technology to qualify those leads and send only the ones who are ready to work with an agent.
Related Articles
You May Also Like