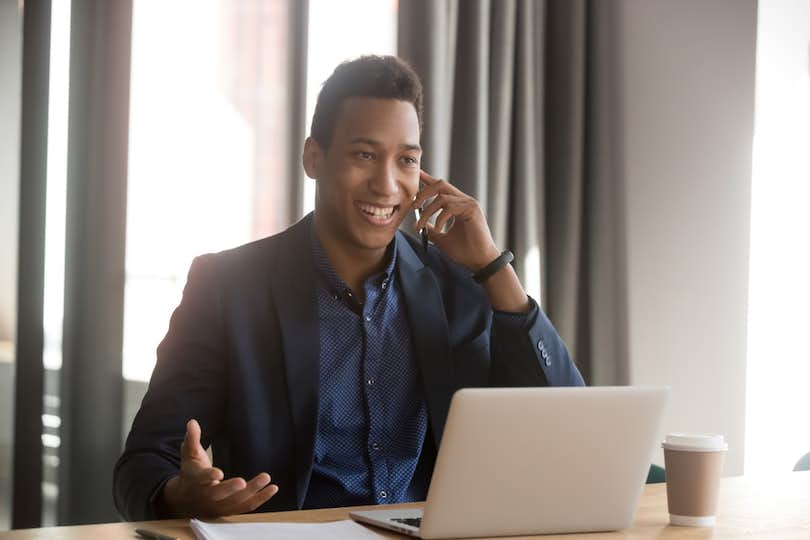 Real estate referral agents are licensed real estate professionals who connect other agents with prospective clients.
This can be an effective way of acquiring motivated leads. However, as a real estate agent, you'll have to part with some of your commission as a way to thank the referral agent for their help.
How much of a referral fee you'll have to pay a real estate referral agent varies by situation. And the quality of leads you'll receive may differ, too.
However, there are also referral services, such as Clever, that work in the same way yet charge a standard rate for referrals.
In addition, Clever's Partner Agents receive consistently qualified leads who are ready to buy or sell.
» MORE: How to become a Clever Partner Agent
JUMP TO SECTION
What is a real estate referral agent?
A real estate referral agent is a real estate agent who refers a prospective client to another real estate agent.
The other real estate agent then manages the entire transaction.
In exchange for the referral, the referral agent receives a portion of the other agent's commission from the sale. This is often referred to as the "referral fee."
Not just anyone can connect a prospective buyer or seller with an agent and call themselves a referral agent, though.
To be a referral agent — and receive the referral fee — you must have a valid real estate license and be part of a real estate brokerage.
And a professional real estate referral agent doesn't just connect other agents with clients every now and then. This tends to be a specialized career path.
What do real estate referral agents do?
In order to be successful, a good real estate referral agent must have great connections and a strong professional network among the real estate community.
After all, their income depends on the commission from successful sales.
Real estate referral agents must know how to market their services in order to get business from clients who are looking for a real estate professional to hire.
But the job of a real estate referral agent goes beyond marketing to clients.
They must also have a large roster of real estate agents in a variety of real estate markets that they can refer clients to.
That means networking or marketing to find agents who are open to receiving clients.
The referral fee they receive depends on the commission that the real estate agent they refer collects. So it pays to have a good knowledge of each agent, their specialties, and their track record to make great connections.
Once a referral agent has connected a client with an agent, they typically don't have any other duties relating to the real estate transaction. They just have to sit back and wait for their referral fee.
However, a great real estate referral agent will always follow up with the client to make sure they're satisfied with their realtor.
Who is a real estate referral agent right for?
Using a real estate referral agent can be a good idea for both realtors and home buyers or sellers.
Real estate referral agents are best for buyers and sellers who:
Want to buy or sell a property in an area they're not familiar with

Are busy and don't have time to interview a bunch of agents

Have never completed a real estate transaction before
Real estate referral agents are best for realtors who:
Are looking for new clients to fill gaps in their schedules

Don't have the time to spend on marketing for new clients

Work in a resort town or popular vacation destination — clients looking for second homes are more likely to use a referral service
How do real estate referral agents get paid?
Referral agents get paid the same way traditional real estate agents get paid — when the transaction is finalized.
Simply referring someone to another agent doesn't guarantee they'll get anything in return. For example, if the agent doesn't provide good service or otherwise can't help the buyers or sellers, the referring agent won't get paid.
The actual referral fee can vary and is arranged between the referring agent and the main agent. Typically, the going rate is about 25% of the agent's earned commission, but the referral fee could be higher or lower.
Let's work out an example, assuming that you work have an 80/20 commission split agreement with your broker and a referral agent connected you with a buyer:
| | |
| --- | --- |
| Sale price | $250,000 |
| 6% total commission | $15,000 |
| Buyer's agent commission split (3%) | $7,500 |
| Your commission after 80/20 split | $6,000 |
| Referral fee (25%) | $1,500 |
This would leave you, the buyer's agent, with $4,500 from the sale.
Why would I want to work with a referral agent?
There are many benefits to working with a referral agent, despite having to pay a chunk of your commission.
Some agents aren't getting enough leads or business from other sources. When agents refer clients to other agents, the leads are usually high quality and ready to do business.
It's also an easy way to tap into clientele outside your local market. For example, someone living several states away and is looking for a vacation home in your area may be referred to you by another agent in your professional network.
FAQs
Do realtors get paid for referrals?
Yes. Real estate referral agents are licensed realtors who receive a referral fee for connecting agents with prospective clients.
This referral fee comes out of the referred agent's commission from the sale.
What is a typical referral fee?
The typical referral fee is 25%, but this can vary by situation.
The bottom line
Getting referrals is a great way to keep your pipeline full, but it comes at a heavy price. Remember, as an agent, not only do you have to pay a referral fee, but probably also have to share your commission with your brokerage.
Plus, there's no guarantee that the leads you receive are any good.
If you want the benefits of a referral agent without the costs, working with Clever is an excellent alternative. Clever sends our Partner Agents qualified clients ready to buy or sell at no cost to you.
You'll pay a referral fee only if you close the transaction.
Reach out to Clever today to learn more about our model and start getting referrals the smart way!