Multi-family properties are a great way to expand your real estate portfolio. Invest wisely and you can add a stable source of passive income - not to mention capital appreciation. While these are expensive investments, raising funds isn't as difficult as it might seem - if you know where to look.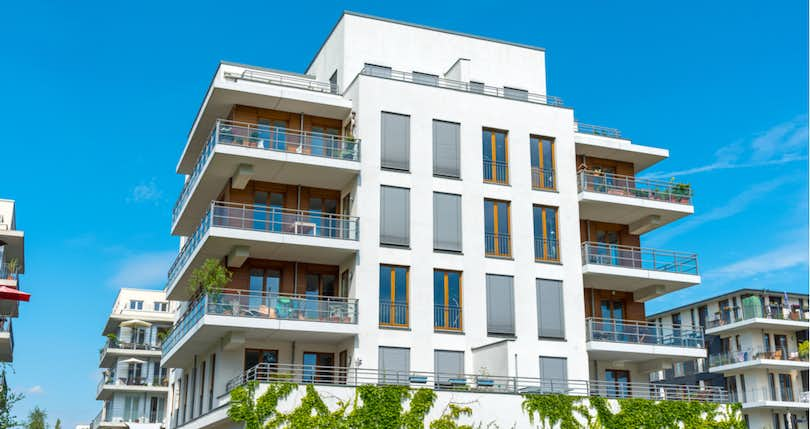 People make a lot of noise about stocks and shares, but if you want a stable, passive income while increasing your net worth, real estate is the way to go. Real estate investments aren't exposed to market shocks and in the long-term, they give you better return on investment (ROI).
Even though some places are better suited for real-estate investment than others, there aren't a lot of bad apples in this sector.
If you're buying real estate as an investment, it's much better to buy multi-family properties today. And before you say it, yes. They are expensive, agreed. However, procuring funds isn't necessarily difficult.
Here are 5 ways to do it:
A Mortgage
If you have a good credit score, a mortgage is the best way to go. Getting these huge sums isn't always difficult either. Banks will approve multi-family properties more easily than single-family properties, for a very good reason.
In a multi-family property, the burden of the installments is borne by multiple people rather than one. The risk for the bank is distributed. Even if one home is empty, the installment can be funded by another. This is just one of the advantages of investing in multi-family properties.
The only thing to note here is that you have to put down a minimum of 20% down payment.
Crowdfunding
Crowdfunding has really taken off in the last two years or so. As of today, there are at least 100 websites devoted exclusively to multi-home properties.
If you decide to crowdfund your property, be ready to market like never before. Online, offline - they all count. And just maybe, you'll pull it off. If you can make it work, you'll be part-investor of your own multi-family properties.
Hard Money Loans
These are loans given out by individuals rather than financial institutions. These lenders usually don't care about the borrower as much as they care about the property itself. They are concerned about the After Repair Value (ARV) of the property.
Credit scores don't really matter when it comes to hard loans and potentially, you can borrow without investing a single dollar of your own. While that might sound like wonderful news, know that hard money lenders charge hefty interest rates. In some cases, the cost of borrowing can be almost 10% higher.
In most cases, these loans aren't long term. They have a short repayment period. So, make sure that your property starts making money by then.
Apart from the credit scores, there are other things to like too. Given that these loans don't come from financial institutions, there's a lot of flexibility. Everything can be negotiated. The time period, collateral, installment amount, even method of payment.
Home Equity Loans
Home equity loans are perfect if you already have a home and are looking to make an investment.
Even though your home might be mortgaged, you own a certain percentage of it. That percentage is your equity in the house. If you own enough of the house (have enough equity), you can take out a loan on it.
Example:
You live in a home valued at $500,000. The outstanding debt is $250,000
You can get up to 80% of your home's value.
So, 80% of 500,000 = 400,000
Now subtract your loan amount from this value
400,000 - 250,000 = 150,000
You can get a loan of up to $150,000 on your home.
Friends and Family
You can always approach your friends or family. Now, it's very important to proceed with caution. Money can and has ruined relationships. However, if you're sure that you will make enough returns, approaching a friend or a family member might not be a bad idea.
The advantage is that the lender knows and understands you. So, you can talk freely about how much you can return and when you'll be able to do it.
Irrespective of how close this friend or family member is, it's always safe to lay it all down in black and white so that there are no confusions or misunderstandings in the future.
Get Started Investing
If you're interested in investing in real estate properties, you should hire an excellent local real estate agent who can show you the best properties, help you with loans, and get you the property for the best price.
Clever Partner Agents do exactly that. They are experienced and understand market dynamics very well. What's more, they will also help you throughout the buying process.
Related Articles
You May Also Like