As part of the international brokerage Compass, Pacific Union International focuses on luxury properties both in California and abroad. Here, we'll go over the services its agents offer, their pros and cons, and some ways you can save on commission fees.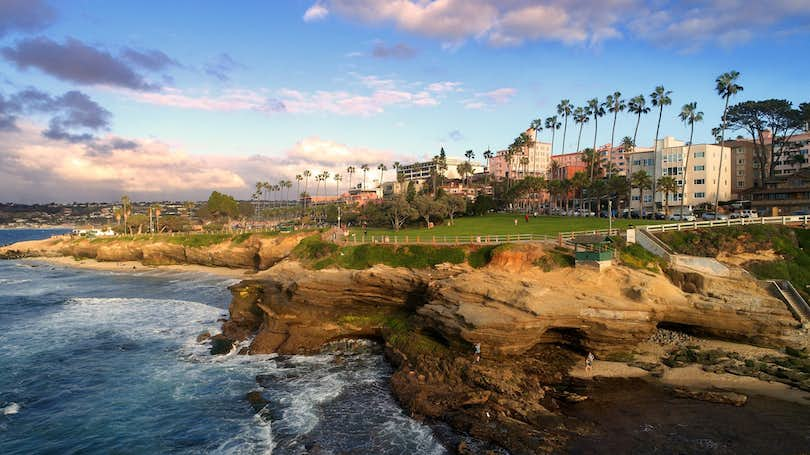 If you're interested in luxury properties in California, you've likely heard of Pacific Union International. This firm is part of Compass, one of the biggest real estate brokerages in the United States and known for its high-caliber agents.
But working with a luxury property agent doesn't mean you have to overpay in commissions. Before signing on with a Pacific Union International agent, know you can save tens of thousands in commission fees while still working with a top-notch agent.
Get in touch to learn how you can save up to 50% in commissions while working with an agent who's the best of the best in your area and price point.
In this guide, we 're going to give you an overview of Pacific Union International, what they offer, the pros and cons, and alternatives to consider.
What is Pacific Union International?
Pacific Union International is a San Francisco-based real estate brokerage that focuses on luxury properties. The company does $14 billion in sales annually, has over 70 offices spread across California.
In 2018, Pacific Union International was acquired by Compass, a real estate firm based in New York. Collectively, the two brokerages hope to achieve 20% market share by 2020. As of August 30, 2018, they had a 16.4% market share in San Francisco.
The brokerage also has agents specializing in commercial real estate and real estate development.
Without a doubt, this is a high-end real estate company, with the majority of its listings boasting prices over $1 million.
What services does Pacific Union International offer?
Pacific Union International offers traditional, full-service real estate services to buyers and sellers.
As part of Compass, Pacific Union International has relationships with companies that provide a variety of real estate services. These include:
The Mark Company: Urban and residential marketing and sales

ProInsurance: Advice and customized homeowners insurance provider

Compass Property Management: Service for real estate investors with a focus on portfolio growth

Compass Commercial: Commercial purchase and sales division

Compass Leasing Rental: Service that helps renters find properties and landlords find tenants

Compass Relocation: Relocation assistance

Compass International Luxury Properties: The firm's luxury property division
How much does Pacific Union International charge?
While, Pacific Union International does not list its typical commission, one can assume the cost is somewhere around 3% of the closing price for the listing agent and a competitive buyer's agent commission on 2.5-3%.
Depending on your home's price, you may be able to negotiate for a lower commission ( total of around 4-5%). Given how much agents will still make on a multi-million dollar sale, many will accept a reduced rate to secure the listing.
Get connected with a high-caliber agent.
Saving money on commissions doesn't mean sacrificing the service you get.
Pros of Pacific Union International
Luxury focus: If you're a high-net-worth individual, Pacific Union International will have you covered. They have years of experience specifically in high-end properties. They will be able to understand your wants and needs better than a realtor who doesn't deal with these sorts of properties on a daily basis.
International reach: With its extensive global network, Pacific Union International and Compass are well-suited to serve buyers and sellers interested in the international luxury property market.
Cons of Pacific Union International
Doesn't meet the needs of the average home buyer or seller: Pacific Union International caters to a very specific clientele: high-net-worth individuals who are interested in luxury properties. It's possible they'll work with you even if you don't fit this description, but you'll be better suited by working with an agent who has extensive experience in your target price range.
Pacific Union International Reviews
As of September 2019, Pacific Union International has a 4.5-out-of-5 star rating on Yelp (12 reviews).
Work With a Top-Performing Agent and Save
If you want to work with high-caliber agents like those from Pacific Union International, you don't have to settle for hefty commission fees.
Clever connects sellers with agents ranked in the top 5% of local realtors but who have agreed to reduced listing commissions of 1.5%. On a multi-million dollar home that can save you hundreds of thousands in commissions.
Want to learn more? Reach out to Clever to a schedule a no-obligation consultation with top, high-caliber agents near you.