You're finally ready to buy a home! But are you ready for the closing costs? Many people are so focused on the down payment that they forget about this other important detail. Find out what to expect from North Dakota's real estate closing costs for buyers.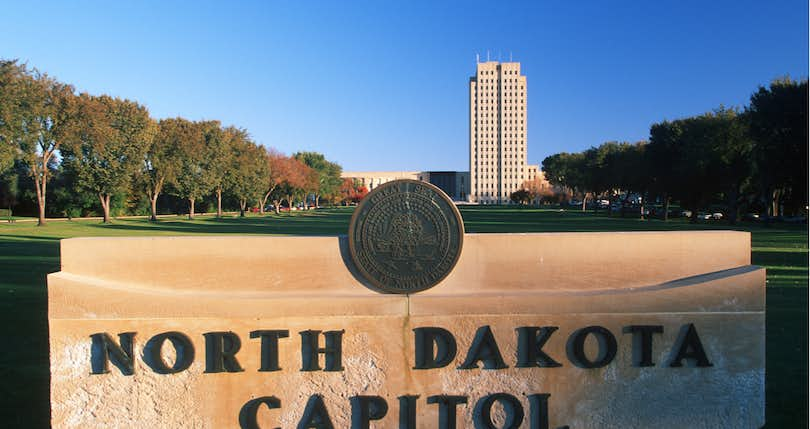 You've been working hard to save up enough money to put a down payment on a house. Don't forget that the down payment isn't the only thing you're going to need money for.
Buying a home comes with a long list of fees and costs that are involved in the transaction. They are referred to under the umbrella term "closing costs."
How much should you expect to pay? Costs vary from transaction to transaction depending on state rules and other factors. The help of a local real estate agent is invaluable when planning for closing costs. With their experience in the local area as well as with real estate transactions, they can give you a more definitive idea.
Are you looking to get in touch with the top rated real estate agent in North Dakota? Clever can help! All you have to do is fill out our online form and we'll connect you with an experienced, local real estate agent for a no-obligation consultation.
For now, let's take a look at what you can expect to pay in North Dakota real estate closing costs for buyers.
Closing Costs for North Dakota Homes: What to Expect
A big portion of the buyer's closing costs has to do with their loan. For example, the loan origination fee, any discount points you choose to purchase, and your first PMI payment if you're putting down less than 20%.
You may also have to pay for the inspection, appraisal, a myriad of administration and lawyer fees, any applicable taxes, and much more.
What does this all add up to?
In general, you should plan to spend between 2% and 5% of the sale price of your home on closing costs. Right now in North Dakota, the average home value is $206,200. On that purchase price, you should expect to pay between $4,124 and $10,310 at closing.
While closing costs can be expensive, one of the largest mortgage expenses is the interest rate. Over the life of the loan, a few small percentage points can result in hundreds of thousands of dollars in interest payments.
One of the best ways to lower your interest rate? Shop around and compare lenders! Fill out the form below for a quote from a licensed, local lender – even if you're pre-approved it pays to compare.
Common Closing Costs for North Dakota Home Buyers
Now let's take a look at some of the common closing costs for North Dakota home buyers.
Loan Origination Fee
The loan origination fee is typically the largest closing cost for buyers. Lenders usually charge 1% of the loan amount.
Discount Points
Discount points are another loan cost that you can think of as prepaid interest. It is a lump sum that you pay to take a point or two off of your loan's interest rate. It can be hard to come up with the extra money at closing, but the savings in interest over the life of the loan is well worth it.
Private Mortgage Insurance
If you put down less than 20% it's likely that your lender will require you to pay private mortgage insurance. This is an ongoing cost that varies depending on your credit score, how big your down payment was, and other factors.
The cost generally ranges between 0.3% and 1.5% of the original loan amount per year. You'll pay it monthly as a portion of your mortgage payment. The first month's installment is due at closing.
The Appraisal
Having the home appraised ensures that it is worth what you are paying for it. Even if you as a buyer feel comfortable purchasing the home without the appraisal, it's unlikely that your lender will be. This fee is generally between $300 and $500.
The Inspection Fee
The inspection is invaluable so that you know what problems you are inheriting. No home is in 100% perfect shape, but the inspection ensures that the home doesn't have major damage that you're not aware of. The average fee for this in North Dakota is around $300.
Transfer Taxes
Transfer taxes are one of those scary real estate closing costs that are highly variable. Each state has their own rules with some charging a minimal flat fee, some charging less than 1% of the purchase price, and others like Delaware charging a whopping 4% between the state and county.
You can breathe easier because in the state of North Dakota you'll pay $0 in transfer taxes.
Title Search and Title Insurance
A title search is important to make sure there are no outstanding liens or debts connected with the property. A title insurance policy is a good idea to have just in case the title search misses something.
Other Costs to Consider
Many buyers have it in their head that they just have to make it through closing. Unfortunately, the costs associated with buying a new home don't stop there.
Now you're going to have to be worrying about monthly bills and unexpected bills that you may not have had before. For example, if the furnace breaks down you have to fix it yourself, you can't just call the landlord. Also, if you weren't responsible for your utilities before, now you are and have to be prepared to pay those.
You are also going to have to pay property taxes. The average property tax rate in North Dakota is 1.05%.
Depending on the location you chose, you may have homeowner's association dues to pay.
As you can see, the financial responsibility of owning your own home is more than just a mortgage payment. Before taking on the commitment you should be reasonably sure of your ability to manage these costs.
How to Save on Closing Costs in North Dakota When Buying a Home
No matter how you slice it, the down payment and closing costs is a big chunk of change. In fact, these costs are the biggest obstacle for many low-income buyers. Monthly mortgage payments may be similar to what you pay in rent anyway, but saving up what you need to get started can be challenging.
The North Dakota Housing Finance Authority has a couple of programs to help with this. The Start Program offers down payment and closing cost assistance to low- to moderate-income buyers. The DCA Program offers similar assistance but with stricter rules. Income limits are lower and vary by county and family size.
Both programs must be used in conjunction with a loan offered through the NDHFA, but cannot be used in conjunction with another assistance program. Additionally, they can only be used for one or two unit dwellings and the buyer must live on-site.
Another excellent way to save on closing costs is by hiring the right real estate agent. Agents are expert negotiators and can help to ensure you come out ahead at the negotiation table. Plus, when you find your agent through Clever you maybe eligible for Clever Cash Back.
Ready to get started? We're ready to get you in touch with a local real estate agent. Feel free to contact us today.
Related Articles