While most home buyers know that they'll have to save up for a down payment, many aren't aware of how substantial closing costs can be. Here's what you need to know about the costs that arise while closing a purchase in the state of Minnesota.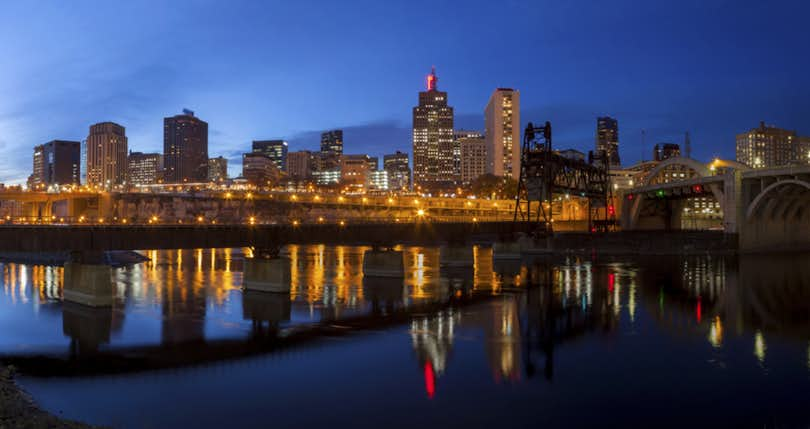 Attorney fees, escrow fees, inspection costs, transfer taxes, discount points, and more. There are a whole host of expenses that you simply can't avoid when it comes time to close the purchase of a home.
The closing costs that you incur will vary based on the state and county where you're located. A local real estate agent will be able to guide you so that you know everything that you'll need to pay for.
Want to hire a top-rated Minnesota buyer's agent? Clever can help! Fill out our online form and we'll reach out to answer your questions and introduce you to one of our Partner Agents for a no-obligation consultation.
Let's take a look at the costs involved in closing a real estate deal in Minnesota.
Closing Costs for Minnesota Homes: What to Expect
Because closing costs aren't one big expense paid for all at once, buyers often don't know how much they will end up spending this stage. Since buying a home is such a major financial commitment, it's important that you know exactly how much to budget for while closing on the purchase of your home.
A study by BankRate found that the closing costs in Minnesota totaled $1,957 on average. That includes $939 in loan origination fees and $1,018 in third-party fees.
However, that number doesn't take into account the various costs that come into play when you buy a home. Title search and insurance, taxes, discount points, and attorney fees are some such variable costs you might also have to cover.
If you take all of those expenses into consideration, closing costs amount to about 5% of the selling price of a home. Let's say you buy a house in Duluth at the median value of $174,300. Even in a relatively affordable market such as that, you can expect to pay around $8715 on closing costs.
While closing costs can be expensive, one of the largest mortgage expenses is the interest rate. Over the life of the loan, a few small percentage points can result in hundreds of thousands of dollars in interest payments.
One of the best ways to lower your interest rate? Shop around and compare lenders! Fill out the form below for a quote from a licensed, local lender – even if you're pre-approved it pays to compare.
Common Closing Costs for Minnesota Home Buyers
Loan Origination Fees
This is an upfront fee collected by the lender to process your loan application. This often covers services like underwriting and credit risk analysis.
Origination fees are generally a percentage of the loan being borrowed. Most lenders charge between 0.5% and 1%. If you're getting a loan that is much larger than average, you should be able to negotiate lower loan origination fees with your lender.
Attorney Fees
Buyers often hire a real estate attorney to make sure that they complete all their legal obligations and that they aren't missing any key terms in their contracts. Your lawyer, along with your agent, makes sure that your interests are protected in the transaction.
Real estate attorneys charge customers either by the hour or a one-time fee for the entire closing process. You can expect to pay at least around $1,000 for the services of an attorney.
Discount Points
Discount points, sometimes also called mortgage points, are a way for borrowers to pay to have the interest rate on their mortgage reduced. You can purchase a certain number of discount points during closing in exchange for a lower interest rate.
The cost of discount points varies from lender to lender. Generally, you can purchase one discount point for 1% of the value of your loan amount. That discount point could reduce your interest by anywhere between 0.125% to 0.25%.
Recording Fees
This is a payment made to the local government for publicly recording a real estate transaction. This includes the change to the property title, as well as information about existing liens and mortgages.
The amount charged in recording fees varies from county to county. In Washington County, for example, the basic recording fees is $46. However, there are miscellaneous fees that are levied based on the nature of the house being sold.
Other Costs to Consider
Homeowners Insurance
Homeowners insurance covers damage caused by everything from fire to burglary. You can get this insurance from your existing lender or shop around for it if you think you're able to get better rates from a different bank.
In Minnesota, snow storms are often a threat to the structural underpinnings of houses. A collapsed roof as a result of snow buildup could be covered by homeowners insurance but water damage caused by melting snow may not be. So make sure to check the terms of the insurance before signing up and getting added coverage based on the condition where you live.
Property Tax
Property taxes are collected by local governments to pay their employees as well as fund amenities and public services. The amount that you pay will depend on the appraised value of your home and can increase or decrease accordingly.
Property tax also depends on the tax rate in your local county. In Washington County, the average property tax is 1.101% whereas Ramsey County imposes 1.339%. So your property tax calculations will depend on the county in which your house is located.
Home Maintenance
For as long as you own a home, there will be things that require facelifts and fix-ups. Maintenance costs can be one of your bigger expenses as a homeowner.
The general rule of thumb is that you should set aside 1% of the value of your home for maintenance and repair costs. So if you own a home priced at Minnesota's median value of $235,500, your maintenance costs each year will come out to about $2355 on average.
How to Save on Closing Costs in Minnesota When Buying a Home
Negotiate with Sellers
A number of closing costs can be paid for either by the buyer or seller. Buyers will often be able to get sellers to foot part of their closing costs if negotiations go well.
There are a few conditions that give buyers enough leverage to get sellers to pay for some of the expenses that come up during closing. Being in a buyer's market is an obvious one. If your seller has bought another home and needs to move quickly, you may be able to get them to pay for some closing costs in exchange for accelerating the deal. An experienced real estate agent will be able to find ways to strike deals with sellers at this stage.
Minnesota Closing Cost Assistance
Minnesota's housing finance agency, Minnesota Housing, offers a few loans that can be used to make a down payment or cover closing costs. In order to avail of these loans, you must already have a first mortgage with Minnesota Housing.
Related Articles