When you're selling a home, you're not limited to the prospects in your local market. People all around the world are interested in investing in the U.S. market, so consider taking your house-selling strategy global. Here's a complete overview on how to do it.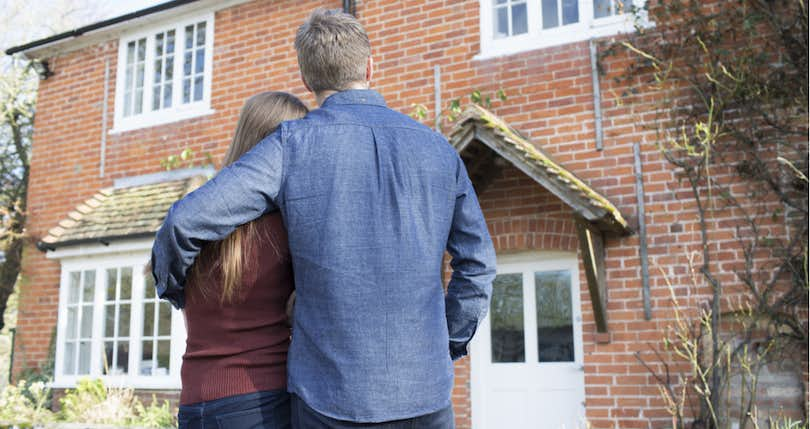 When you list your home for sale, local buyers aren't the only ones who might be interested. Thanks to online listing sites like Zillow and Trulia, buyers around the world can browse for real estate in foreign countries, and investors from other countries are highly interested in grabbing a piece of U.S. real estate.
The difficulty with this is knowing how to market your home to foreign buyers. Their expectations on property and real estate transactions is probably unfamiliar to you. Working with an experienced real estate agent will help reach foreign buyers who are ready to purchase your home.
> Get connected with an agent to discuss your options.
Here's an overview of how to market your house to foreign buyers and why route might be best for you.
Why Sell to a Foreign Buyer
Selling your home to a foreign buyer has its challenges, but the benefits shouldn't be ignored. Let's weigh the options:
Pros of Selling to a Foreign Buyer
First and foremost, the global market is much larger than your local one. Opening up your home to buyers in other countries gives you a much larger pool of prospects.
Also, foreign buyers are eager to buy in the United States, and are typically spending more money than a domestic buyer to acquire property. Foreign buyers accounted for 3% of all home sales between April 2017 - March 2018, with a median purchase price of $280,600 compared to a median price of $259,600 for all homes sold in the United States.
If you want to sell your home for top dollar and potentially get more offers, tapping into the foreign market might be a viable option.
Cons of Selling to a Foreign Buyer
Though many foreign buyers will pay cash for a house, some of them will need a mortgage, and that can complicate the process. Mortgage requirements are usually stricter for noncitizens (some lenders require a 30% down payment), and the lending process might take longer than a typical mortgage.
Also, there's a big difference in language that could impede the sale. For example, listing your home's square footage might not translate well with a buyer who is used to measuring in square meters.
There's also the potentially longer closing cycle. Getting paperwork reviewed and signed, finding an escrow company that works with foreign investors, and other scheduling conflicts may stretch out the timeline.
Which Countries Should You Market Your Home In
Marketing your home to a foreign buyer isn't as simple as picking a country you like. Think about your home's location, the asking price, and the economy of the country you might target.
NAR reports that foreign buyers tend to flock to specific areas of the country. For example, many buyers from Asia purchase property in California. Mexican buyers tend to buy homes in the Southwest, while Canadians and Europeans are attracted to the East Coast.
This doesn't mean you can't market to certain countries, but it can provide you a logical starting point and maximize your efforts.
Differences in Selling to Foreign Buyers
When selling a home to foreign buyers, there are a few key differences you'll need to navigate, particularly in cultural distinctions and the transaction at large.
For starters, you'll want to remove any symbols of politics or religion when taking photos of your home. These polarizing items might not translate well to other cultures and may create a bias of your home. Also, different cultures negotiate different ways, so do your research on the country's cultural values to understand how they do business and avoiding offending anyone.
Also, foreign real estate transactions have a few special considerations that domestic sales don't have. If the buyer isn't paying cash, they may have to come up with a large down payment and get financing through specific lenders that cater to foreign buyers.
Your agent should be able to help you navigate the differences and complexities, as well as communicate with the buyer's agent throughout the process.
Work with an agent who's familiar with foreign investors.
Partner Agents acan help you market your home no matter the target buyer.
4 Tips for Selling Your Home to a Foreign Buyer
Tapping into the global real estate market has its challenges, but it's not impossible. Here are a few tips to keep in mind as you get your home ready to sell:
1. Be Prepared for a Longer Sale
Though your buyer may make a decision quickly to get the home under contract, the additional challenges of a foreign transaction will likely lengthen the closing process. Be patient and work with your real estate agent to ensure that nothing on your end is holding up the sale.
2. Invest in High-Quality Photos and Videos
Having great real estate photos and a video walkthrough are critical when selling to international buyers. If they can't come see the property in person, they will rely on these images when making a decision. You want to put your home in the best possible light, so don't take any shortcuts.
3. Break Down Communication Barriers
Square footage or square meters? Is the home five miles from town or eight kilometers from town? Many foreign buyers aren't used to appliances being included in the sale, but it's usually the norm in the United States.
There are tons of little details that can create communication issues, so try to be forward thinking when writing your description and leave no detail unaddressed.
4. Hire a Real Estate Agent with Experience in Foreign Transactions
The best practice is to work with a real estate agent who is certified in foreign transactions, such as a Certified International Property Specialist designation from the National Association of Realtors.
If you're looking for a skilled real estate agent to help you market your home internationally, Clever can help! Clever Partner Agents are full-service, top-rated real estate agents in their local markets who have experience in working on unique transactions, including selling to foreign buyers.
Clever can connect you with a Partner Agent near you who will not only provide expert guidance throughout the sale, but can also help you market your home to international buyers to help you achieve an optimal outcome.
Connect with Clever today for a no-obligation consultation!
FAQs About Selling Your Home to Foreign Buyers
How do you attract high end real estate clients?
Earning high end clientele requires you to go a step above the norm. The property itself is just part of the equation. You may also want to emphasize luxury amenities, offer a free gift or cash buyer incentive, or market your home where high end buyers are most likely to see it.
What is global real estate?
Global real estate is a term that describes the process of buying real estate across borders. For example, someone who has property in multiple countries is an investor in global real estate. This is becoming more common with real estate investors who are looking to expand their portfolios.
Related Articles
You May Also Like