Are you looking to build a house in Michigan? Read on to find out how much home construction costs in the state and how you can go about doing it affordably.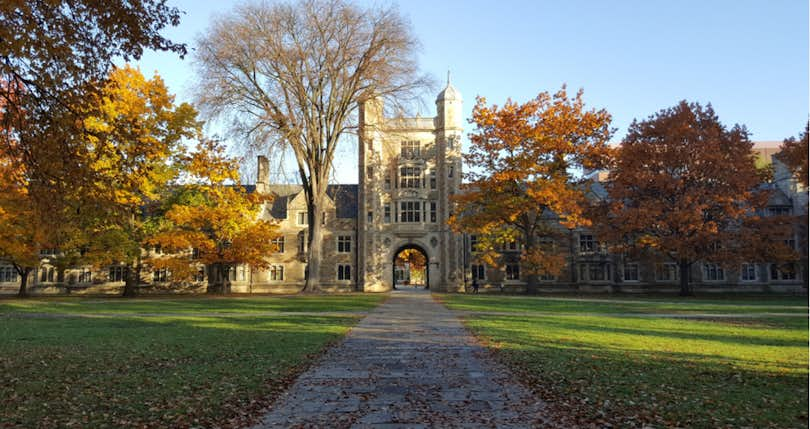 New home construction numbers in Michigan in 2018 were the highest recorded in over a decade. The almost 17,000 single-family homes that were constructed in the state accounted for the highest volume in the category since 2006.
The Home Builders Association of Michigan predicts that there will be a 3% increase in the construction of single-family homes in 2019. That's a modest rate of growth relative to the overall economic growth in the state.
The estimates show that there will be more construction activity in Michigan in 2019 compared to preceding years. The government will be hoping to further encourage new home construction in the coming years given the shortage of housing inventory in the state.
Cost to Build a Home in Michigan
The first action item for anyone considering building their own home is picking its location. That will determine how much you pay for the land and how much the actual construction ends up costing.
The average value per acre of land in Michigan is $23,765. The actual price that you pay will depend on the location of your property. Land in cities like Birmingham and Bloomfield Hills is much costlier than the rest of the state of Michigan.
Home construction costs are the next largest expense if you're building a home. These costs, obviously, depend on the size of your home and the quality of materials and finishes you choose.
The average cost of constructing a home in Detroit is $116 per square foot. Throughout the state, the cost per square foot is in the range of $90 to $150. These estimates are for basic home construction inclusive of labor costs. It doesn't take into account things like high-end finishes and landscaping.
The following are some of the other items that will contribute to your costs, variable based on where you're located.
Building a home in Michigan?
A Clever Partner Agent will help you buy the land you need.
Materials
Materials such as lumber are priced lower in areas where lumber is produced. If you're not located close to a lumber-producing region, then your costs will be higher due to the shipping costs involved.
Labor costs
An architect can cost you anywhere between $60 and $125 per hour. Engineers charge in the range of $100 to $150 per hour. The cost to hire these professionals is dictated by your location.
Major systems
It can cost anywhere between $30,000 and $50,000 to install major systems such as plumbing, heating, and so on. Some of these are optional, such as a solar energy system, but others are not.
How to Save Money Building a House in Michigan
Maintain a Good Credit Score
When you buy a home, there is an existing structure that can serve as collateral. Lenders take this into account when setting interest rates for a loan. Since there's no such collateral when you building a house from the ground up, interest rates tend to be higher.
A good way to go about getting the best interest rate possible on a loan to build a house is by having a good credit score. Pay off the bills on your credit accounts on time as much as possible. Start chipping away at any large debts you may have well before you consider constructing a new home.
Taking those steps can help you get your credit score up and get a good interest rate on your loan as a result.
Research Local Vendors
When you build a home, you will find yourself working with a whole host of vendors. That includes materials suppliers, furnishing companies, landscapers, architects, interior designers, electricians, carpenters, and civil engineers, to name a few.
When trying to build a house on a budget, it's important to research vendors in your local area and pick the best one. It's important that you strike a balance between quality and affordability when picking businesses to work with.
Don't Forget About Resale Value
While looking for ways to save money building your dream home, don't overlook measures you can take to maximize its resale value. A home is an investment as much as it is an expense, and there are steps you can take during the construction to ensure a healthy return on investment.
One of the ways to future-proof your home is by installing energy-efficient elements. Solar panels, window coatings, and radiant barriers can all contribute to ensuring that your home uses energy efficiently. Not only will you save money in the process, but also appeal to buyers in case you decide to sell your home later on.
Building a home is a huge financial investment, which is why it's important that it is done with the guidance of a top local real estate agent. Clever sources the best agents from around the country so that those building new homes can quickly identify land to purchase and tap into a reliable network of businesses and professionals to work with.
Connect with a Clever Partner Agent who can help you make all the right decisions while building your Michigan home.
Related Articles