Find the answers to all your questions about title companies. Learn why title companies exist and how they make money. Discover how title companies protect your best interests, and why you need to work with a title company when purchasing a piece of property.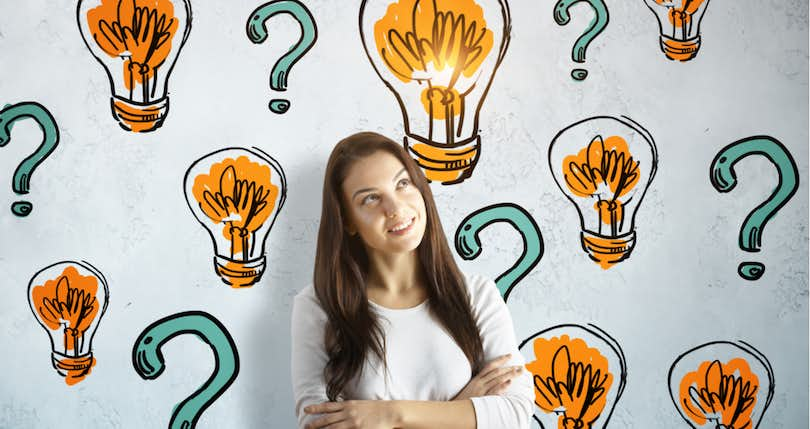 You will receive help from a lot of different professionals when buying your home. Your home inspector will tell you whether a home's furnace is in proper working order. Your Clever Partner Agent will let you know if you can qualify for Clever Cash Back.
But what does the title company do? How do the professionals working at your title company protect your best interests? How do they make their money?
Learn the answers to FAQs regarding title companies, how much they charge, and whether it is a good idea to shop around to find the cheapest service.
How do title companies make money?
Title companies make money in several different ways. First, they charge to do a title search on the property you want to purchase. This means the title company will make sure there are no unpaid mortgages or tax liens on the home. Although the fees for this service vary, expect to pay between $200 and $400 for a title search.
Title companies also make money by selling title insurance to both the lending institution and the buyer of a new home. In most cases, the buyer pays for the title insurance for their lender, and the homeowner (or seller) pays the title insurance premium for their buyer. Title insurance is a one-time cost.
Title insurance protects both the buyer and their lending institution in the event that a person or entity claims they actually own the piece of property that you purchased.
If these claims are proven right, the title company will pay the buyer back the cash they spent to purchase the home. The title company will also pay the lending institution back the money the buyer borrowed for the house.
How much do title companies charge?
Title companies charge between $200 and $400 to examine the background of a title.
A one-time title insurance premium ranges from 0.5% to 1% of the purchase price of the home.
If you are purchasing a property that was bought and sold within the last five years, you may be able to purchase a title search at a discounted rate.
It is appropriate and prudent to comparison shop when picking a title company. You could save hundreds of dollars at closing if you hire a title company that works for a cheaper rate.
How do title companies work?
Title companies offer several services. They check to see if anyone else has a legal claim on a property before it changes ownership. If the title is cleared, the title company also offers insurance for the buyer and the lending institution. This insurance will protect both parties' financial interests should a claim on the property occur after the closing takes place.
Title companies also assist the buyer and seller during the closing process. They maintain escrow accounts, or holding accounts, for the funds needed to close on a home.
Title companies charge for each of their services. Usually, the seller pays for the title search and the title insurance premium. The buyer usually pays for their lender's title insurance premium.
Who pays title fees at closing?
In most cases, the homeowner will pay for their buyer's title insurance fees. This is not a hard and fast rule, and the cost may be part of the negotiation process.
The buyer pays the title insurance premiums for their lender.
These fees are paid as a part of the closing process.
Get the best deal with lower closing costs.
Partner Agents will negotiate on your behalf to save you money.
How can I avoid paying closing costs?
If you are purchasing a home during a buyer's market, you can negotiate that the seller pays for some of the closing costs. This negotiation needs to be completed well before closing.
You can also try to negotiate some of the costs with your lender. Go through the itemized list of charges to see if there are any mistakes. Question charges called "processing fees" and "underwriting fees."
You can also reduce your amount of closing costs by shopping around for some of the services. Get several quotes from title companies, surveyors, and pest inspectors.
You can also reduce the amount that you have to pay during the closing process by working with a Clever Partner Agent. These professionals will help you negotiate with the homeowner to receive the lowest price for your new home. They will also help you find the lowest-priced title companies, inspectors, and lenders in your area.
By working with a Clever Partner Agent, you may also qualify for Clever Cash Back, which you can use toward some of your closing expenses.
Get connected with a Clever Partner Agent in your area today.
Related links