Is a 6% commission fair? | What makes a realtor's fee fair? | Learn how to get a fair commission rate | FAQs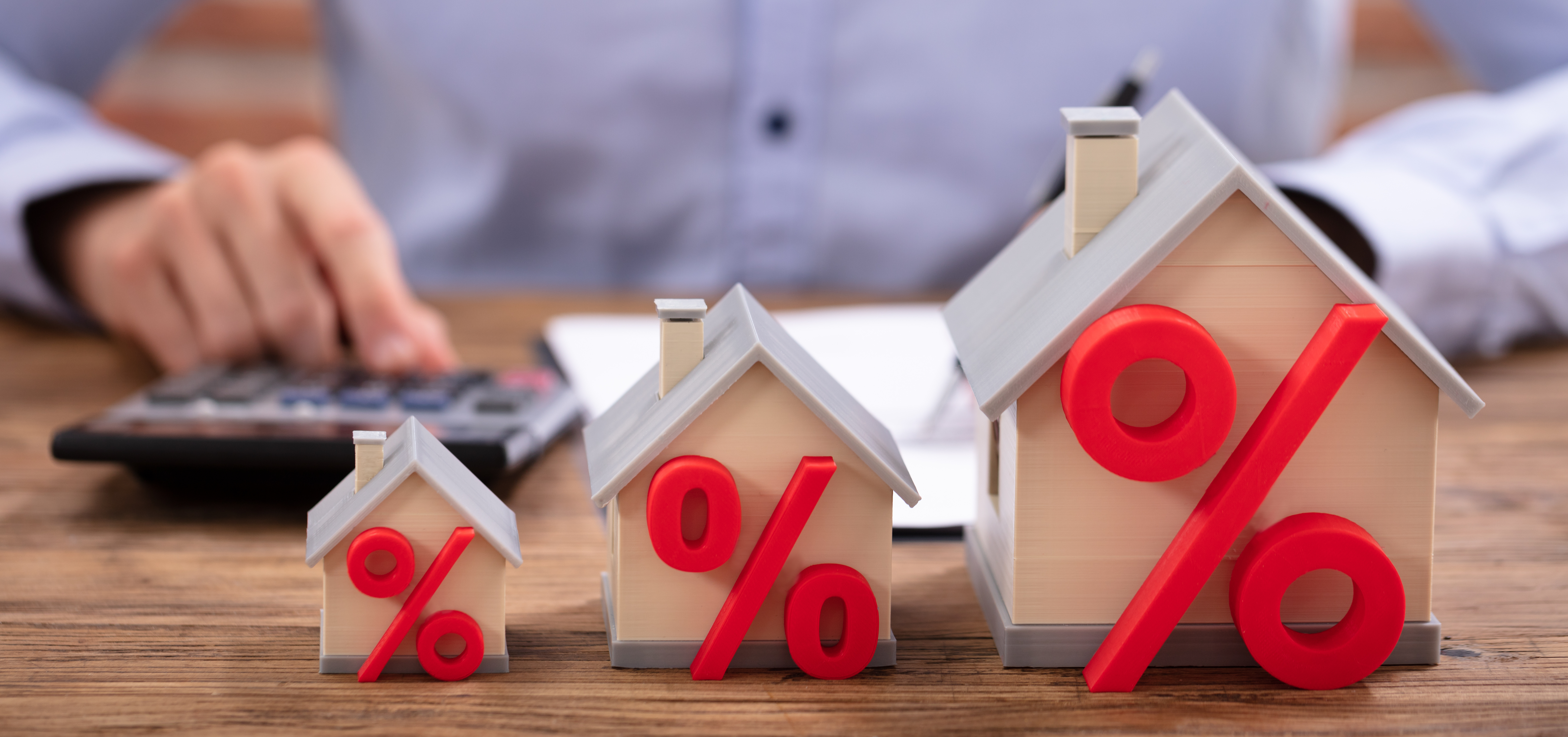 A fair real estate commission rate is whatever it typically costs to find a great local agent who offers full service, including hands-on support throughout your home sale or purchase.
Historically, real estate commissions have usually cost home sellers about 6% of the sale price, with the total fee split between the listing agent and buyer's agent. But in today's hot real estate market, the average seller pays a bit less than 6%.
There are also discount brands that offer full service for a reduced listing fee, lowering your total commission costs by thousands of dollars.
For example, Clever Real Estate pre-negotiates fair 1% listing fees with local agents from top brokerages like RE/MAX and Century 21. Those savings reduce your total commission rate to 4% — or even less!
💰 SAVE: Find top local agents, get a 1% listing fee today!
Is the typical 6% commission still fair today?
In today's real estate market, most home sellers should pay less than 6% in realtor fees, although there are some situations when a 6% commission is fair.
While 6% has been an industry standard for quite a while, commission rates have always fluctuated over time. These days, paying 6% doesn't make sense for many sellers, thanks to record-high home prices and homes that sell lightning-fast because there are so few on the market.
Today, the average home seller in the U.S. pays somewhere between 4.54% and 6.32% in realtor commission fees.[1]
But average commission rates vary by market, so the standard fees in your area may be a bit higher or lower than the national average. Agents may also charge different rates depending on your home price and condition, the current state of the real estate market, and whether or not you're a repeat client.
» MORE: What makes a real estate commission rate fair?
📜 Where the 6% commission model came from

The traditional real estate commission model evolved to let home sellers avoid paying realtor fees out of pocket, while rewarding agents for taking on that upfront risk. Sellers don't pay any fees until their house sells — and if their house never sells, they're not on the hook for a huge payment.

On the other hand, agents earn a large enough commission to incentivize them to invest time, money and effort into marketing a home or showing it to potential buyers, despite no guarantee of payment.

What's a fair listing fee?
In general, 2.26% to 3.29% is the standard commission rate home sellers should expect to pay a listing agent. But keep in mind that the average rate may be different in your state and city.
👉 You may be able to offer a lower than average listing fee if:
You're selling a more expensive home compared with the median home price in your area.
You're prepared to list your home at a reasonable price based on your agent's recommendation.
You're located in a good neighborhood where comparable homes are selling quickly.
👉 Though it's rare, you may need to offer a higher than average listing fee if:
Comparable properties in your suburb or neighborhood are also offering a higher commission rate than average.
You want to list with an exclusive or luxury brokerage that charges premium rates.
You're selling a plot of land at a cheap price or in a low-demand area.
If you want to pay less than the average listing fee in your area, there are lots of companies that offer low commission rates. Look for a discount brand that offers big savings without compromising on service or support.
---
---
What's a fair buyer's agent fee?
A fair buyer's agent fee is one that incentivizes agents in your area to show your home to potential buyers. Nationwide, 2.27% to 3.19% is the standard commission rate for buyer's agents. But rates in your state, city, or even your neighborhood might vary.
As the seller, you can set the buyer's agent commission rate at whatever you want. But multiple agents told us that sellers should almost always offer a competitive fee.
Being cheap about buyer's agent commission often backfires. MLS listings include details on the buyer's agent fee, so realtors know when you're offering less than other sellers in your area. This means agents won't be as motivated to show your home — and even if they do tour it with their buyers, they likely won't have many positive things to say.
The realtors we spoke with warned that offering a low buyer's agent fee often results in reduced attention from buyers, fewer offers, and less chance of a bidding war — all of which adds up to a lower sale price.
If your home is more expensive than the median home price in your area, you may be able to offer a lower buyer's agent fee without putting your sale at risk. Agents will still earn a large commission check, so they'll be motivated even though the percentage is lower than normal.
That said, you should still ask your realtor what other homes in your price range are offering. If you set a lower buyer's agent commission rate than other similar listings, agents will be incentivized to prioritize those homes over yours, reducing your chances of selling your home quickly and for full market value.
If comparable homes in your neighborhood are offering higher buyer's agent commission rates than the area average, your agent may encourage you to offer a large fee too. The bottom line is that you need to be competitive to get the maximum number of agent showings.
If your home is not as desirable as others in your immediate area, your agent may also encourage you to set a higher buyer's agent commission to drive more interest in your listing.
---
💡 Tip: During a buyer's market, it's even more important to offer a competitive buyer's agent commission. When home supply is high and customer demand is low, a competitive buyer's agent commission is essential to increase the number of agent showings. Your agent may also advise you to set a more competitive listing price or add on some kind of seller concession to motivate potential buyers.
---
When a traditional 6% commission is still fair
If your home is hard to sell or is on the less expensive side, most traditional realtors in your area will probably charge a commission rate that's close to 6%.
On homes below $500,000, the average agent won't walk away with a large enough commission to budge from their standard fee. And if you're selling a distressed property or the market is slow, agents will need to spend more time marketing your property — making a traditional 6% commission a fair rate for their services.
That said, there are low commission brokerages that offer great service and support for sellers at all price points. If you can't find a traditional agent in your area who offers lower rates, a discount real estate broker could provide you with a fair commission rate that keeps more money in your pocket.
What makes a commission rate fair?
A fair real estate commission is whatever you need to pay an agent in your area to receive full service and support.
These are a few of the factors that determine whether or not a commission is fair for you:
The price of your home
How easy (or difficult) your home will be to sell
Whether you'll conduct multiple transactions with the same agent
Your location and market conditions
Home price is the biggest determining factor
Your home's price will play a huge role in determining a fair commission rate for your real estate agent because price is directly correlated to how much money they'll earn from the sale.
A realtor will be more likely to think a lower rate is fair if you're selling a more expensive home (above $500,000 in most markets). Realtors earn a much larger dollar amount on more expensive homes — even though there's not always more legwork involved.
But if you're selling a less expensive or mid-range home, agents will likely expect to earn the standard commission rate — because they'll receive a smaller dollar amount, despite doing the same amount of work.
To illustrate, here's what an average listing agent commission would be at different price points:
Home price


Listing agent commission*


$100,000


$3,000


$250,000


$7,500


$500,000


$15,000


$750,000


$22,500


*Based on a standard 3% commission

However, some agents won't ever budge on commission — even on more expensive homes. They may not think a lower fee is fair, or their brokerage may restrict them from offering lower commission rates.
Average home prices in your area will affect your negotiating power
What qualifies as "expensive" in one market might not give you much negotiating power in others.
In a city like Des Moines, Iowa, where the median home value is $180,000, selling a $1 million home is a rare opportunity. There's likely to be more competition over your listing and realtors may be more likely to accept a lower rate.[2]
But in a city like San Francisco, where the median home value is $1.5 million, agents are used to receiving top dollar for their services, even on pricier properties. The average commission rate in your area is already a good indicator of the rates that most agents are willing to accept. Most realtors will probably walk away from clients trying to negotiate a less-than-average commission on a $1 million home.[3]
Realtors consider how easy your home will be to sell
Another factor to consider is how easy your home will be to sell. If a realtor thinks your house will sell quickly and without much effort, they're more likely to think a lower commission rate is fair. If you're willing to price your home appropriately and your property is in move-in condition, that's a good indicator that the sale will be smooth.
But if a realtor thinks your home sale may be drawn out, they'll likely want to charge a standard commission.
"I will reject a lower commission if I know that the home being sold will not appeal to the masses or will take longer to sell due to the limited pool of buyers," says
Kristina Morales
, an agent with eXp Realty in Cleveland, Ohio. "It means that I will need to invest more marketing dollars and time to maximize exposure."
Homes that have major problems (such as mold, foundation, or electrical issues) pose a risk of a lengthy home inspection or appraisal process. Properties that are listed at a high price point against an agent's professional recommendation will likely sit on the market for a long time.
The bottom line is that realtors have bills to pay. They're more willing to accept a lower overall commission if they know the sale will be quick and easy. But they'll likely want the full commission if they can tell it's going to be a lot of extra work.
Agents may charge less to repeat customers
If a customer is planning to do multiple transactions, a realtor is more likely to accept a lower commission because they'll earn more money overall despite reducing their rates for each individual sale. You could bring repeat business if you're open to buying your new home and selling your old one with the same agent, or if you're a real estate investor with multiple properties to sell.
Most sellers won't have the ability to bring much repeat business to a realtor, but that's where a free service like Clever Real Estate can help. Clever pre-negotiates low rates on your behalf with realtors from top-rated companies like RE/MAX and Century 21. Unlike individual customers, a company like Clever can deliver a consistent stream of business to realtors, then pass on the savings to you via reduced listing fees.
Location and market conditions also play a role
If your home is located in a popular area where homes are selling quickly, your realtor is more likely to accept a lower commission than the market average. If you are located in a more expensive market, the average commission rates in your area might be lower, as well.
For example, the average commission rate in California, where the typical home value is $745,200, is 4.92%.[4] But the average commission rate in New Mexico, where the typical home value is $277,096, is 6.21%.[5]
» MORE: Average real estate commission rates by state (2022 update)
Realtors are more likely to negotiate during a seller's market
When there are more buyers than there are homes available for sale, realtors don't have to spend as much time or money on advertising — because homes fly off the market. There's also more competition for listings, so your agent may be more likely to accept a lower commission rate.
Realtors are less likely to negotiate during a buyer's market
Real estate commissions tend to hold steady during a buyer's market — when there are more homes for sale than there are potential buyers. Homes sell more slowly, so agents have to spend more time and money marketing your home. There's also less competition for listings in a buyer's market, so agents feel less pressure to lower their rates to win new business.
» MORE: How to tell if it's a buyer's or seller's market in your area
How to get a fair commission rate
If you don't think the average commission rate in your area is fair, you can get a lower rate by negotiating with your agent or by working with a realtor who already offers reduced commission fees.
Negotiate a fair rate with your agent
As a home seller, you can always try to negotiate a rate with your agent that you think is fair — but be aware that your agent may not be willing to adjust their rate.
💡 According to research from the
Consumer Federation of America
, most listing agents (73%) refuse to negotiate down their own portion of the commission.
The price of your home will play a big role in determining what kind of rate an agent might accept. If you're selling a $350,000 house, a realtor probably won't agree to sell your home for a 2% listing fee, because they wouldn't earn much after factoring in their expenses. But if you're selling a $1 million house, a 2% listing commission would come out to $20,000 — and a realtor may be willing to accept that rate.
Additionally, an agent will likely consider how easy your home is to sell. If your sale will be fairly straightforward, the agent might be more likely to think a lower rate is fair.
"One of the factors that I take into consideration is how demanding the client is," eXp agent Kristina Morales told us. "If I know that the client will require a lot of my time and my energy, I will be less likely to accept a lower commission."
» MORE: How to negotiate realtor commission: 10 tips for reducing fees
Work with a low commission realtor
The easiest way to get a fair commission is to work with a company or real estate agent who already offers reduced listing fees.
The top low commission brands offer a similar experience to selling with a traditional realtor, but charge a fraction of the price. You'll get hands-on service throughout your sale, including pricing recommendations, full support during negotiations, and professional guidance every step of the way.
Clever Real Estate is a great option for most home sellers because you'll get a 1% listing fee without sacrificing the service and support of a traditional realtor. Clever's free service matches you with top-rated agents from trusted brands like RE/MAX and Keller Williams. Interview as many local agents as you want until you find the right fit, or walk away at any time with no obligation.
FAQs about fair commission
A 1% commission rate is about the lowest fee you can pay while still receiving full service and support from your agent. Working with a 1% commission realtor could save you thousands compared with the standard 2.5-3% listing fee that most agents charge. There are other companies that charge even lower fees, but they typically have huge service trade-offs, so sellers end up doing a lot of extra legwork on their own. Find the best 1% commission realtor in your area!
Real estate commissions cover the cost for all the services that realtors provide during a home sale. This includes setting a listing price for the home, listing the home on the MLS, social media and other types of marketing, showing the home to interested buyers, and guiding both parties through inspections, appraisals, contract negotiation, and closing.
Typically, real estate commission is divided equally between the seller's brokerage and the buyer's brokerage, with each brokerage receiving around 2.5–3% of the sale price of the home. The commission is then split again between each brokerage and the respective agent. An equal split is most common, but sometimes one agent or brokerage will receive more than the other depending on negotiations or market conditions.
Yes, real estate commissions are usually considered part of closing costs — and they're generally the largest fee you'll pay at closing as a home seller. On average, commissions cost about 4.54%–6.32% of the final sale price of your home.
As a seller, you'll generally also need to pay attorney fees, escrow fees, HOA fees, property taxes or transfer taxes, and title insurance. These costs typically add up to around 2% of the final sale price of your home
Altogether, sellers should budget around 7–8% of their home price for closing costs — including real estate commissions. But this doesn't include moving costs or any fees you may be responsible for paying before and during your home sale, such as a home inspection or repairs. Learn more about real estate closing costs.
In general, a reputable real estate brokerage won't charge commission if your home doesn't sell. There are a few minor exceptions to this, such as if the seller backs out of a signed contract without a valid reason. But in most situations, realtors receive their commission when your home is sold. If a brokerage tries to charge you an upfront fee, that's usually a red flag and you should find a different agent.
Typically, the home seller pays the real estate commission for both the listing agent and the buyer's agent. However, the buyer's agent commission is generally baked into the selling price of the home, so the buyer is indirectly covering the buyer's agent commission as well. Learn more about who pays realtor fees!
Related reading
Ashley Simon specializes in researching discount real estate companies to help consumers find ways to save on commission while still getting great service. This guide drew on hundreds of hours of research both by Ashley and the team at Clever, including a proprietary survey on average commission rates and interviews with 10 licensed agents to learn what makes commission rates fair in different markets.
This article is reviewed and updated periodically to ensure you have the most accurate information to help you reach your real estate goals.