There's a lot to keep track of when selling your home, but one element you won't want to skip is the seller's disclosure form. Learn what Nebraska requires you to disclose to the buyer and why it's to your advantage to be open and honest and not sweep any problems with your home under the rug.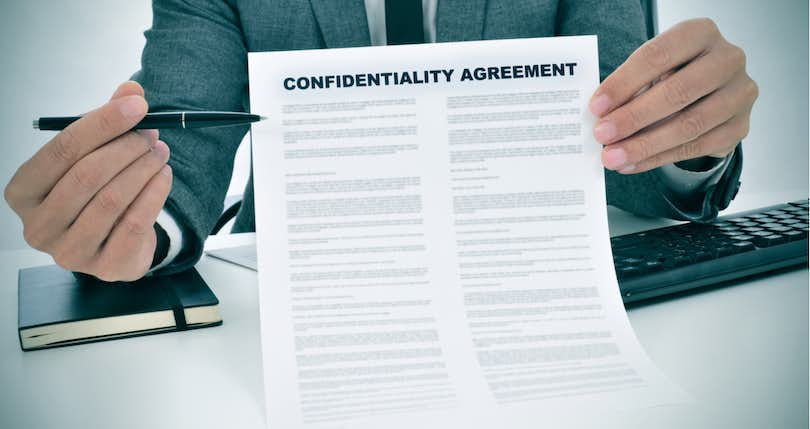 When selling your home, naturally, you want to sell quick and get the best price possible. However, any pre-existing problems with your home can bring down the value, drastically impact buyer interest, and ultimately affect the price tag of your home.
Certainly, while you'll highlight the best features of your home to draw in potential buyers, unfortunately you must share the worst parts of your home as well. It can be a balancing act between what you must disclose, should disclose, or what you can keep to yourself.
Like all states, Nebraska has its own set of disclosure requirements that the seller must share with the buyer. And to avoid any obstacles down the road when selling your home, here's everything you need to know about navigating Nebraska's disclosure laws.
What do you need to disclose when selling in Nebraska?
Sell with a Clever Partner Agent to ensure you handle it right.
The Seller's Disclosure Form
A seller's disclosure form is a required document for the seller to fill out before selling their home which discloses any known existing problems with the property. For instance, problems can range from having a basement that frequently floods to issues with appliances.
Nebraska's seller disclosure form is only four pages long that will ask you to assess the condition of your home and property to the best of your knowledge.
And even though you may have the inclination to conceal problems, it's in your best interest to play it safe and disclose any issues that may cause damage or be considered a safety hazard.
Logically, you can't disclose what you don't know about, but you'll want to be as detailed and thorough as possible in order to protect yourself from any legal recourse.
In Nebraska you're not required by law to disclose if your home is haunted or if there were any grisly murders or crimes in the home. However, in a few cases where these issues were not disclosed, buyers have taken legal action against the seller for psychological damage.
On the bright side, if Casper lives in your attic, you may actually attract more potential buyers curious about the possible hauntings.
Disclosures not only protect you as the seller legally, but can also work to your advantage when gauging buyer offers and interest. If a buyer knows the potential problems with your home but still makes an offer, you know there's a strong likelihood the buyer will go through with the sale.
Get cash offers from local buyers now!
Compare offers from top cash buyers, plus get an expert realtor's opinion on what your house is worth.
Nebraska's Disclosure Requirements
Nebraska's disclosure requirements run the gamut — calling on the seller to disclose any issues with electrical, heating and cooling systems, water and sewage, the condition of appliances included in the sale, smoke and carbon monoxide detectors, and hazardous materials.
Hazardous materials include any problems with radon, asbestos, formaldehyde, and mold. Additionally, if your home was built before 1978, you're required to disclose any existence of lead-based paint.
While lead-paint disclosures are required in every state, you definitely do not want to skip this step as buyers are able to sue you for triple the amount of damages suffered.
Other specific disclosures include the condition and age of the roof, any easements or zoning restrictions, water damage, any improvements you've made to the home, and if you're located in a natural disaster zone e.g. flood plain.
Interestingly, Nebraska disclosures also inquire if you have any lot line disputes, meaning if you and your neighbor have run across issues with property lines. This can be very telling for the potential buyer if they're moving into a contentious situation with a disgruntled neighbor.
Again, while you should err on the side of caution and be open with disclosures, note you don't have to acknowledge every little imperfection — the chip on the stair bannister or the cracked backsplash in the kitchen. Focus on major issues that could cause significant damage.
Advantages of an Inspection
Traditionally, the buyer is the one who opts for an inspection before buying a home. However, as the seller, you may want to consider shelling out the few extra hundred bucks for a home inspection.
Not only for peace of mind, but knowing exactly what issues you may have with your home can give you extra time to decide if you want to fix any damages and allow time for you to gather any finances you need in order to fix the problems.
Another advantage of an inspection is that you can use this information during buyer negotiations. For instance, if you're eager to close the deal you could offer to pay for certain repairs that came up in the inspection to make a more enticing offer for the buyer.
Inspections can be one of the major sticking points when selling your home and unfortunately, can be the cause of a sale to fall through.
Work with an Experienced Real Estate Agent
With so many moving parts when selling your home, you want to ensure nothing falls through the cracks, especially when it comes to disclosure requirements.
To make certain you protect yourself from any legal action with disclosures, it's best to partner with an experienced, local agent.
Consult with a real estate agent and use their expertise and experience to help you understand what you should and must disclose, and what isn't required by Nebraska state law.
And when you work with Clever you'll get more cost savings as Partner Agents work for just 1.5%. Get in touch with Clever now!
💰 Sell with a top agent, save thousands!
Want to find a top local agent without overpaying on realtor fees? Clever negotiates 1.5% listing fees with top-rated realtors from name-brand conventional brokerages like Keller Williams, RE/MAX, and Berkshire Hathaway.
Get guaranteed full service for half the rate these agents typically charge. Schedule a free, no obligation consultation with a top local agent today!
You May Also Like