If you're getting ready to sell your home in Iowa, you already have a lot on your mind. There's so much to do to get ready! However, there are also requirements you can't overlook. Discover the required disclosure rules for Iowa and how to get help so things go more smoothly.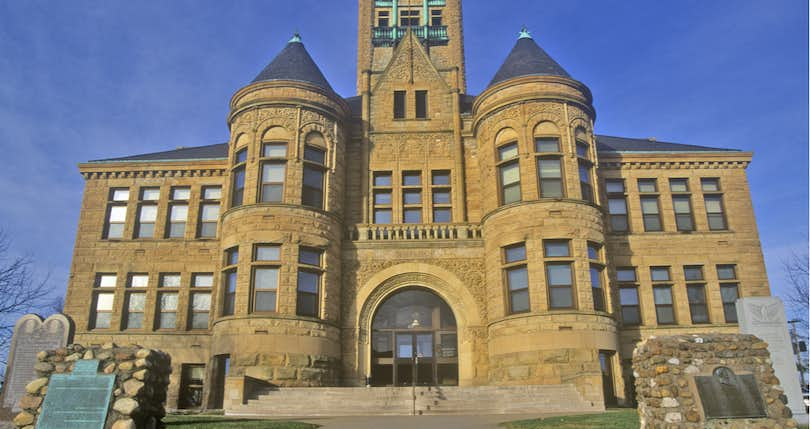 If you're ready to sell your Iowa home, you know there's a lot to get ready. You need to declutter, clean, find a great seller's agent, stage your home, and advertise the sale.
Once you have someone who's interested, the finish line is in sight. However, the deal can still be derailed if you don't carefully follow state-required disclosure rules. Disclosure rules vary significantly from state to state, but Iowa has some strong specific rules.
The Iowa Disclosure Form
Disclosures must be made in writing using the Iowa Disclosure Form. You have to deliver this form to an interested buyer before the acceptance of the written offer. If you don't deliver it on time, the buyer can cancel the contract with or without cause within three to five days of receiving the disclosure statement.
There are 19 questions on the form, and Iowa law requires the homeseller to disclose all known conditions and defects. The defect requirement makes Iowa stricter than many states when it comes to selling real estate.
You can use extra pages to explain a defect and you may want to reassure buyers by letting them know how minor or serious the problem actually is.
You can deliver the disclosure form in person or through certified mail. In Iowa, you not only have to give the disclosure form to the seller, but you also have to file it with the county recorder's office.
Get cash offers from local buyers now!
Compare offers from top cash buyers, plus get an expert realtor's opinion on what your house is worth.
Being Thorough in Your Iowa Disclosure
It's important to be thorough and honest when you complete your disclosure. If you misrepresent or skip an important issue, you'll be liable for damages when the new homeowner finds it.
However, you don't have to comb through your house looking for problems. The disclosure form requires you to act in good faith and make a reasonable effort to find the required information. You are required to disclose only what you knew about when selling the home.
At the same time, it's important not to look for ways to minimize or hide problems. Think about being a buyer yourself — you would want to know what's going on! Acting in good faith isn't just a legal requirement, it's the right thing to do.
Properties Excluded From Disclosure Rules
While most residential properties are covered under disclosure requirements, there are some exceptions. If the property has more than four units, it's excluded from this type of disclosure.
You also don't have to do the disclosure form if the transfer is due to bankruptcy, foreclosure, or part of handling someone's estate. If you transfer the property to a spouse, including during divorce, the disclosure form is not required.
What Issues Are Covered in the Disclosure Statement?
The statement requires sellers to share material adverse facts. Sometimes sellers stumble over the term "material."
Generally, it means:
Significantly and adversely affecting the value of the property
Significantly reducing the structural integrity of improvements to real estate
Presenting a significant health risk to occupants of the property
But what's "significant?" Something minor to you may be a deal-breaker to the buyer. The best rule is to think about things from the buyer's perspective instead of your own.
Some of the things you will be asked include questions about the basement, foundation, roof, well and pump, septic and sewer systems, heating, cooling, and plumbing. You'll also need to answer questions about pest infestation, asbestos, radon, lead-based paint, flooding, and zoning.
Finally, you'll be asked about restrictive covenants, shared features, and physical or structural problems.
The form has simple "Yes or no" boxes for each question. If you want to explain, you'll need to attach extra documentation.
Additional Required Disclosures
In addition to the Iowa standard form, sellers have to fill out disclosures specifically about radon and lead-based paint.
The radon form is required by the state of Iowa, while the lead-based paint disclosure is a national requirement for every home built before 1978 sold in the U.S. You will need to give an EPA informational brochure to the buyer, along with existing lead reports on the property. You also have to give buyers an option to do a lead-based paint inspection.
Get Help With Disclosure From an Experienced Realtor
Working with an experienced local real estate agent will help you be thorough and act in good faith when it comes to your disclosure statement. After all, you might sell a home once a decade, while the realtor works with several transactions every year.
Working with a professional doesn't have to break the bank, either. You can work with a Clever Partner Agent who is knowledgeable in your specific market while paying just 1.5% in commission.
Consider all the benefits you get from working with a full-service realtor, from marketing to paperwork to negotiating offers, it's an incredible deal. Set up an appointment today!
💰 Sell with a top agent, save thousands!
Want to find a top local agent without overpaying on realtor fees? Clever negotiates 1.5% listing fees with top-rated realtors from name-brand conventional brokerages like Keller Williams, RE/MAX, and Berkshire Hathaway.
Get guaranteed full service for half the rate these agents typically charge. Schedule a free, no obligation consultation with a top local agent today!
You May Also Like