Finding out that your home is worth less than you thought because of your neighbor can be quite a shock to a homeowner trying to sell. If this is the case, you may have a legal case, depending on the severity of the issue. With the help of your realtor, you can potentially recoup your losses.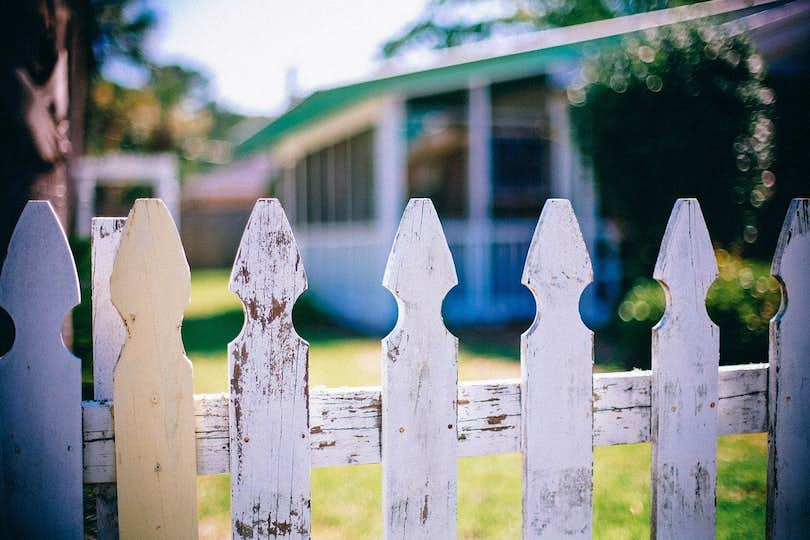 If you failed to do enough research before buying your home, you may end up in a situation where your home's value is dragged down by factors outside of your control. Your neighbor's actions, negligence, or even benign ignorance could lead to problems on your property. If you've discovered this while trying to sell your home, it's a shock that only the best local real estate can help to offset.
If you're wondering whether a lawsuit is a possible option, here's what you need to know.
You Need to Approach Them
There aren't too many courts or even lawyers who will touch a case where you haven't taken the time to at least approach your neighbors. One of the first pieces of evidence that you'll need for your case is something showing that you've tried to get them to change. Whether they're time-stamped phone calls, text messages, or emails, evidence showing that you've tried to communicate will help your case.
Stop by your neighbor's house during the day time, in a moment when you're ready to be calm and friendly. If you start the conversation off on the wrong foot, you'll be plagued with the problems.
Neighbors who have disability-, income-, or even age-related circumstances for not taking care of an issue may be eligible for help. You can avoid going to court if you contact a local rotary club or Habitat for Humanity to ask for assistance for your neighbor.
If your neighbors are simply negligent, have no interest in helping out, and are even allowing problems to reach over into your property, then it's time to reach out for help. Start building your case with photos and documentation now.
Talk to Local or State Departments
If there's a concern about health, consider getting in touch with the regional health department. Usually, there's a city department of health that can help you by allowing you to file a report on the nuisance. If the problem is related to garbage, dumping, fires, pets, or vermin, these are instances where the city will step in.
Owners are required to comply with city regulations for the value of one another's property as well as for the good of the city. If the building appears to be dangerous or at risk of collapse, that's another reason to reach out.
There is a hierarchy of issues, with any kind of sewage or environmental issue taking a high priority. If an unmanaged tree is about to fall onto your home, this is another area where you'll find that state departments will be happy to take swift action. A home that's painted a color that you don't like might be much harder to get something done about.
If you have enough time and resources, you can take a neighbor to court for a home that's being built out of the character of the neighborhood. Your neighbors might appreciate it but be prepared for a long and expensive battle.
Has your property value dropped because of a neighbor?
A Clever Partner Agent will help you sell your home for more money.
When a Fence Isn't Enough
Judges and lawyers will want to know whether or not you've tried building a physical barrier or a fence and why that isn't enough. A tall course hedge or set of plants could cost you some money but might be a simpler way to deal with the issue. You can keep the building from your line of sight and not have to feel as aggressive toward your neighbor.
If you've incurred financial damages as a result, you can consider bringing your neighbor to small claims court. Take this route if you have a clear and winnable case that your neighbor has clearly violated the law and harmed you in some measurable way. This isn't the way to go if they're merely an unruly neighbor, as it's usually perfectly legal to be irritating.
Your neighbor has no legal obligation to support your goals in maintaining a valuable property. In a situation where you're living in a generally valuable neighborhood, neighbors work together because a rising tide of property values lifts all homes. If you can find clear violations of specific laws and ordinances, over time, you could end up building a strong case.
Nuisance laws may be your best path forward.
Nuisance Laws May Apply
Nuisance laws apply when intentional conduct causes injuries. If the action is deemed as unreasonable and injury can be measured, that's room for a nuisance case. You could also pursue this legal standard if the action that your neighbor took interferes with your use or enjoyment of your property.
While it's up to the court's own discretion as to whether or not the actions are reasonable, a strong and clearly worded case can have a powerful impact. Playing music so loudly that it's heard clearly in the house next door, that's a case for pulling out the concept of being "unreasonable." Neighbors that take the effort to intimidate you are also considered unreasonable.
If this is occurring and you're in the midst of building a case, it's important to start by posting a "No Trespassing" sign. This will support the trespass claim if your neighbor, their pets, or their family members are on your property and causing damage or intimidation.
While this might not help with a declining property value, it can help to alleviate issues you have as a result of trying to communicate.
Has It Made Your Home Harder to Sell?
If the actions of your neighbors, their negligence, or the way they treat their own property has had an impact on the value of your property, you need an agent who is in your corner. In case you're not able to make a strong case, you can start by working with an experienced local agent who knows how to fight to get every penny your home is worth.
Clever Partner Agents offer the full-service real estate experience for just a fraction of what other agents charge for commission. Contact us today to be paired with an experienced, local agent who is dedicated to fighting on your behalf. They'll help you prepare your home and find a buyer who will make a great offer.
Related Articles
You May Also Like