Did you just move to a new city or considering downsizing? Buying a condo or an apartment can be your best housing option. Before pulling the trigger, you must do your homework by learning the pros and cons of these properties. Read our article to learn everything about buying a condo vs an apartment.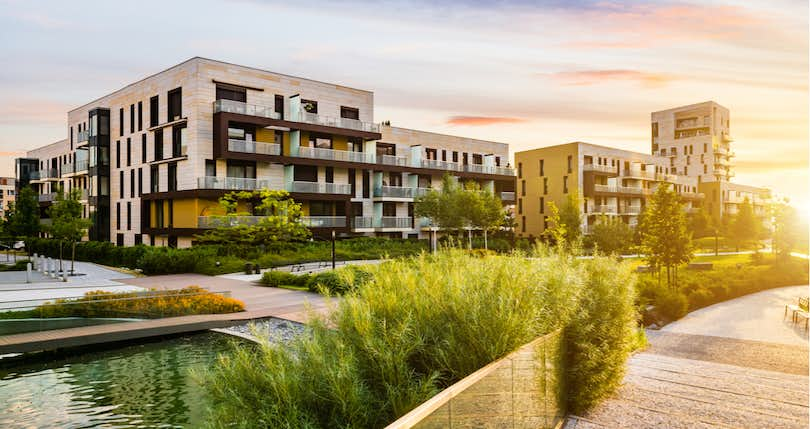 Are you new to town or trying to cope with your empty nester syndrome? Either way, you may be considering buying a condo or an apartment but don't know which one is the right call.
While some people may use both terms interchangeably, both types of properties work differently. Choosing the best property for your lifestyle starts with learning the pros and cons of buying a condo vs an apartment.
Don't know where to start? Here are the top four pros and cons you should consider when buying a condo or an apartment.
1. Homeownership
You may think ownership isn't different for either property. However, as a general rule, you can own a condo while you can only rent an apartment.
Typically, apartments are owned by corporations that lease individual units to tenants. If you choose an apartment unit, you may have to deal with the landlord who manages the property. If you're going to make any changes to the apartment, you'll need to follow your landlord's rules.
When you choose to buy an apartment, you may be buying a unit in a condominium or co-op community that allows you to buy a unit with shared community amenities unless you decide to buy an apartment building.
If you choose the latter, you would buy an apartment building that houses several units you can lease and manage. In this case, you would be the landlord for these units and set the rules.
While it can be expensive to purchase a condo, you would buy an individual unit in a shared community complex. Typically, condo communities are managed by their Homeowners Association. If you choose a condo, you'll have a say in community-related matters such as security, building aesthetics, major community improvements, among other matters.
When you buy this type of property, you have control over your condo's interior and won't have to ask for permission to make changes to your unit. While you might only rent an apartment unit, it may be a great option if you aren't planning to stay in the same city for a long time. However, buying a condo might be your best option if you're looking to build equity and invest in real estate.
2. Initial Costs and Monthly Payments
One of the pros of choosing an apartment is the low initial costs. To lease your apartment, you'll only pay your deposit and first month's rent.
However, you may only lease this type of property so you will lock your monthly payments during the lease term. Keep in mind that most landlords increase your rent when it's time to renew your lease.
If you choose to buy an apartment building, it may be more expensive than buying a condo but you'll invest in real estate and develop an additional income stream.
While initial costs are a con of buying a condo, it's a great investment in the long run. To close on your condo, you'll have to cover your closing costs and down payment on your property.
However, you are in control of your monthly payments and know how much you'll pay during your mortgage loan term. Keep in mind that your condo monthly payments might be more expensive than leasing an apartment depending on your mortgage terms. Don't forget to consider any HOA fees when calculating your monthly payments on a condo.
3. Community Amenities
If you choose a condo or an apartment, you'll have access to similar community amenities such as gym, laundry facility, pool, park, among other typical amenities. When you decide to get an apartment, your apartment building may have different floor plans with features such as upgraded appliances.
While condos may offer the same or similar shared community amenities, the interior features might be more luxurious than an apartment. Remember condo builders aim for higher property value for home buyers so they spend more on upscale features such as vaulted ceilings, granite countertops, and hardwood floors. If you aren't satisfied with the condo features offered by the builder, you should inquire about any upgrade packages available to make your unit more luxurious.
4. Maintenance
When you choose an apartment, you won't have to worry about any maintenance costs since your landlord will take care of it. Most management companies give you access to systems where you can place any maintenance orders. If you purchase an apartment building, your tenants will cover these costs.
One of the biggest disadvantages of buying a condo is that you'll have to cover any maintenance costs. To get a complete picture of the costs of purchasing a condo, you should consider any typical maintenance expenses.
While the terms apartments and condos may be used interchangeably by some people, both types of properties aren't the same. Making the right decision will depend on doing your homework. You may search for available units that fit your budget.
You should consider partnering with one of our Clever Partner Agents to find your dream apartment or condo. A local real estate agent can provide insight into property values, amenities, financing options, and even schedule on-demand showings for the units you want to see. Partnering with the best buyer's agent will help you find your dream home sooner while ensuring a smooth home buying process.
Related links