Getting started as a real estate investor can be difficult, especially if you have little money to put into it. But it might surprise you how far you can go with just $10,000. Here are five ways you can use this money successfully and be on your way to a lucrative career.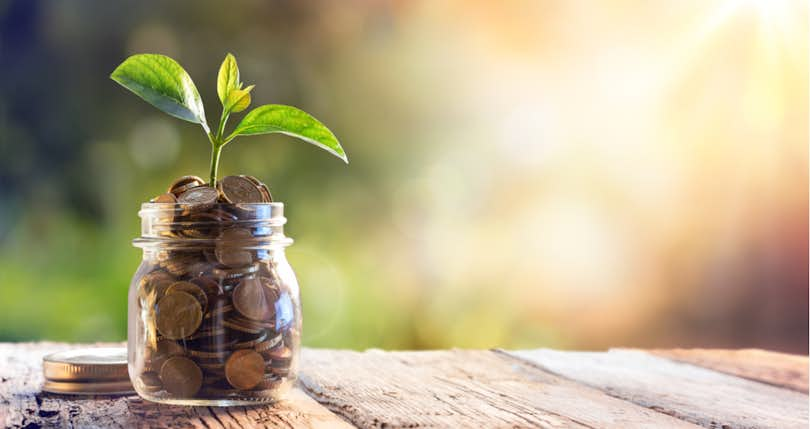 Is it possible to invest in real estate with only $10,000? The short and simple answer is yes!
Though you may not buy and flip a house for that price, that's not the only way you can make money with real estate. Consider the following five ways you can put $10,000 to good use and make a healthy ROI.
JUMP TO SECTION
1. Invest as a Partner
With just $10,000, you're limited with what you can buy in real estate. But when you partner with several investors and pool your money, your buying power is exponentially greater. Together, you can purchase investment properties to make money without the risk of venturing in by yourself.
2. Real Estate Crowdfunding
If you prefer more of a passive real estate investment strategy, consider the benefits of real estate crowdfunding.
Crowdfunding is a way for businesses and investors to raise money for their ventures. You can use a real estate crowdfunding platform and take your pick of projects to invest in. Or, consider diversifying your $10,000 and investing in multiple projects at once.
To make back your money (and hopefully a profit), you can sell your shares to other investors or wait until the property itself sells and liquidate your shares.
3. Use as a Down Payment on a Rental Property
While you may not be able to buy a home for $10,000, you can easily put down that amount on a cheap rental property. Fix up the home and find tenants that will pay the mortgage and taxes. It's a low-risk, long-term strategy that will give you your $10,000 real estate investment back and then some.
Rental property investments can also be a great hedge against inflation. If you finance your investment with a fixed-rate mortgage, your monthly principal and interest payments won't change over the life of the loan. But you'll be able to raise rents to keep pace with inflation, which should actually increase your cash flow over time.
💰 Buy an investment property, earn cash back!
Buy your investment property with a top local realtor from a trusted brand like Keller Williams or RE/MAX. Get cash back on eligible purchases.
Enter your zip code to get personalized agent matches sent straight to your inbox. Compare your options until you find the perfect fit, or walk away with no obligation
4. Real Estate Wholesaling
Real estate wholesaling is when you go under contract on a home, market the home to find a buyer, and assign a buyer to the contract. You make money on the difference between the home's price and what the buyer pays. The goal is to sell the home before your contract with the original homeowner closes.
For example, you "buy" a house for $100,000 that will be worth $150,000 after repairs. When you have the home under contract, you tap into your network of investors to find a buyer that's willing to pay $110,00 for the home. You assign the contract to the investor and walk away with $10,000 in the process without ever having owned the home.
This is a fast-paced piece of the real estate industry and can take some finessing to get it down to an art. For starters, you need a solid network of investors to reach out to so you don't end up with a bum deal. Plus, you need to make sure there's enough room for you to make a profit, especially when dealing with other real estate investors who want to buy low and sell high.
5. Transform Your Own Space into an Airbnb
If you have an extra room, attic space, or a basement, why not put $10,000 into your own property so you can earn some rental income?
Use your funds to finish or improve rooms and turn them into spaces short-term renters will want to pay money for. You can list your space on Airbnb and similar sites to earn passive income.
As a bonus, investing in your own home can also raise its value should you sell. (Looking for more ways to invest? Consider these 25 ways to invest in real estate.)
Find Investment Properties with Clever!
It might not sound like much compared the cost of most real estate, but $10,000 can go a long way in helping you find your footing as a real estate investor. Before long, you can easily turn your $10,000 investment into a comfortable living.
Are you looking for investment opportunities? Let Clever be your guide!
Our Clever Partner Agents are full-service, top-rated real estate agents that are experts in their local markets. The only difference is the cost savings they provide to the home buyers and sellers they work with.
Home buyers in select states will also receive cash back if they opt to close with a Clever Partner Agent.
Connect with Clever for a no-obligation consultation and find a Partner Agent near you that can help you invest in real estate!
👋 Start your real estate investing journey now!
Buy your investment property with a top local realtor who specializes in helping real estate investors find great deals. Clever can connect you with investing pros at trusted brands like Keller Williams and RE/MAX.
Enter your zip code to get personalized agent matches sent straight to your inbox. Compare your options until you find the perfect fit, or walk away with no obligation. Try Clever's free service today!
Related Articles