The time of year you sell your house can have an effect on everything: from how long your house is on the market to how much it sells for. If you're selling your house in September, here are a few tips and tricks.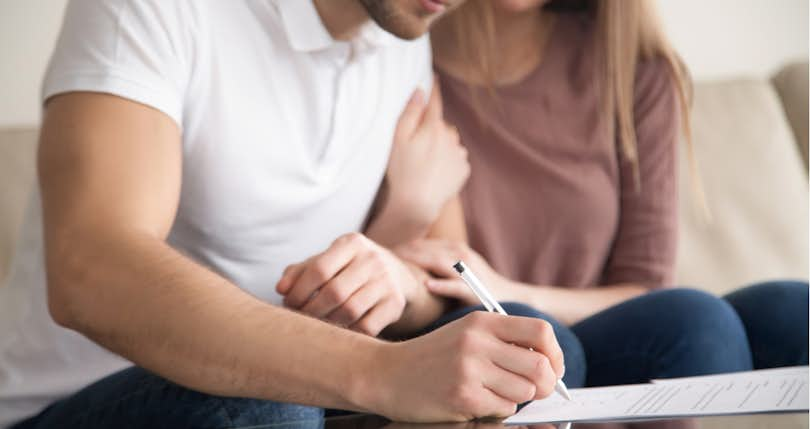 Are you thinking about selling your house in September?
The month you list can have a huge impact on how fast you sell your home and how much you sell it for. Although September isn't known for being hot for sellers like spring months, there are still benefits to selling your house in the fall.
When selling your house, the season matters. Homes listed in the spring tend to sell faster and for more money than homes listed the rest of the year, because so many people want to buy in spring. However, there can still be benefits to selling in September.
Fall is a transitional period between the highs of spring and summer and the lows of winter. The best time to list is not the same for every market or every property.
1. Research Your Local Market in Early Fall.
In most markets, the hottest time of the year for sellers is sometime between April and June. However, there can be some serious upsides to selling in early fall. At the end of summer and then before winter, there are always mini-spikes in the market at the end of summer and the middle of fall.
There are some properties and markets that can benefit from a September listing. Early fall can be a good time to list homes that don't have extra amenities or special selling points, because they'll be facing less competition. Buyers who didn't find the right home over the summer months may be scrambling to close a sale before the year gets too far along. And if your property is home to plus trees and fall foliage, September can be just the time to list.
2. Make Sure Your Property Stands Out.
There are some repairs and improvements every homeowner can make to help their property sell faster and for top dollar. Repaint the walls bright, neutral colors. Add to or improve your landscaping. Consider adding a small deck or patio. These things don't just add curb appeal, they can also help you get better offers.
With regard to repairs, make sure your house is move-in ready. Ensure your home is structurally sound and HVAC units are running correctly. Focus the rest of your improvement energy on improving big-ticket rooms, like the kitchen and bathrooms.
Ensure that your property is neat and tidy. Do a deep clean of everything from the driveway to the floorboards. Remove personal items and consider having your house professionally staged. Make sure every room is well-lit.
Essentially, your goal as a seller is to make it as easy as possible for potential buyers to picture themselves and their family in your home.
3. Create the Perfect Listing.
To get people to come see just how wonderful your home is, you're going to want the perfect listing. The right listing will make it so prospective buyers can't wait to see your home up close and in person.
One of the most important parts of your property listing is the photographs. You want photos that give prospective buyers a thorough view of the property while emphasizing all of its best points. Consider working with a professional photographer to be sure you're presenting the best side of your house.
A picture may be worth a thousand words, but words matter, too. Your listing should emphasize all of the great things about your house and the area your property is located.
4. Price Your House to Sell.
Setting the right price for your house can be one of the most important decisions you make. Have a comparative market analysis done.. Find out what similar houses in your neighborhood have sold for recently. Compare and contrast everything, from construction style to age to amenities.
You need to find the sweet spot between not selling yourself short and not scaring away potential buyers. Exactly where that spot is depends on everything from square footage to location and more.
5. Partner With An Experienced Local Agent
Everything listed above — from timing the market to making your home stand out — can be made a lot simpler by working with a good real estate agent. The right agent will help you get the best possible price and outcome for your home as well as provide guidance and support throughout the selling process.
A seasoned real estate professional is an important partner when you're selling your home. They know what buyers in their market are looking for and how to present and frame your property to those buyers. And if you're worried about seasonal fluctuations, they'll know, often to the very day, when you should list your home for your best chance of a sale.
Reach out to Clever today to get connected to a top-rated, full-service agent in your area who will help you get a great price while savings thousands of dollars on commission fees.
Related Articles
You May Also Like