Having an accepted offer is so exciting! However, before you can close the deal, the bank has to do an appraisal of the home. They won't loan you more than the value of the appraisal, so what do you do if the number comes in low? Here are three options.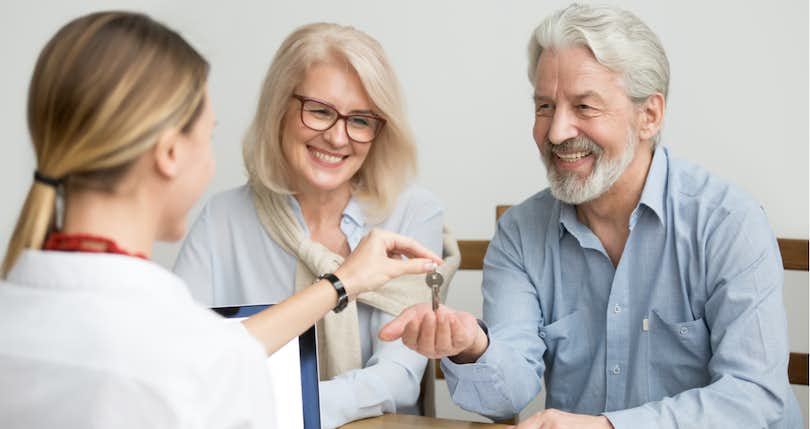 You've made an offer on the house and the seller accepted. Congratulations! Now you're moving toward closing.
One step in this process is having the bank do a home appraisal. The number the bank comes up with is the amount of money they feel they would get if they had to reclaim and sell the house. A bank will not loan you more money than they appraise the home for.
Unfortunately, the appraisal is not directly related to the market price of a home. High demand for properties can mean that a home sells for a very high price. If the bank appraisal comes in lower, you'll have trouble getting a mortgage to cover the sale price. This can cause the deal to fall apart.
What causes appraisals to be low? And what can you and your buyer's agent do if you're in that situation? Here's what you need to know.
Why Would the Home Appraise Low?
If the buyer and seller agreed on price on the open market, why would the bank think they wouldn't get the same amount of money?
There are a few reasons. One is that there aren't enough comparable homes on the market. If you buy a particularly unique home or you purchase in an area without much real estate market activity, the bank may not have much to go off.
In addition, many banks work with appraisal management companies. The employees of these companies should be well trained, but as with any industry, there is variation. Someone with limited training or poor familiarity with the neighborhood may make mistakes.
Finally, if there are foreclosures or short sales on the market, they will be priced below the usual market value. These can lower the appraisal of other homes.
Don't offer more than a home is worth.
A Clever Partner Agent knows what fair prices are in their market.
What to Do if a Home Appraises Low
Is there anything you can do if the home appraisal comes in low? Fortunately, there is.
1. Appeal the Appraisal
If you feel the appraisal is wrong, it's time to appeal. This requires help from your real estate agent. You, your agent, and the loan officer work to find better comparables to justify the value of the home you're buying.
Point out that foreclosure or short sales have skewed data low and they should be thrown out. You might discover that a home deemed "comparable" at a lower price is in fact different in important ways. Your goal is to get the appraiser to change the value they reported.
Another option is to order a second appraisal. It's expensive, but it can be easier than getting the original appraiser to admit they were wrong.
If you get a better appraisal that will put the deal back on track. However, it can be time consuming and expensive.
2. Negotiate With the Seller
If the seller is motivated, you may be able to move the sale price a bit so that it's within your mortgage range.
Anyone else who may want to buy the house will end up dealing with a similar appraisal. That means that unless the seller is willing to wait for someone with a cash offer, they will face the same problem with any buyer.
If you can get the sale price close to the appraisal, you can make up the difference out of your own pocket.
This can be frustrating and the seller may be upset. That's why it's so important to work with a realtor who is a great negotiator and can take care of everything for you.
3. Rework Your Financing
The final option is to rework your financing. For instance, if you currently have a mortgage where you are providing a 20% down payment, you may be able to redo the mortgage and provide a much lower down payment.
Then you can use the remainder you have saved to make up the difference between the mortgage and the sale price.
In the end, if you can't work things out, you may have to walk away from the deal (as long as you maintained your financing contingency).
An Experienced Buyer's Agent Can Make a Big Difference
Working with the right buyer's agent can make or break a deal. When things go wrong, you need their expertise to walk you through the problems.
That's why choosing a Clever Partner Agent is so important. They are highly rated agents with experience in their markets. You'll work with someone who is a strong negotiator and who is on your side.
Even better, you may qualify for Clever Cash Back and receive money back after the sale is final, depending on the state you're in.
Related Articles
You May Also Like