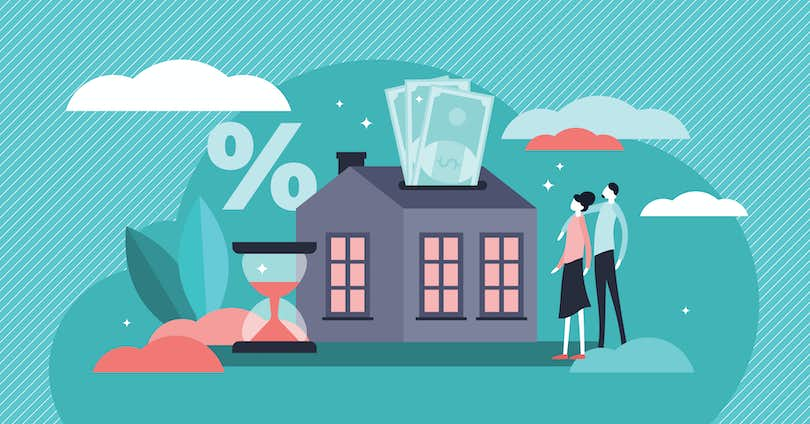 As the housing market transitions out of one of the most extreme seller's markets in U.S. history, buyer's remorse has hit unsustainable levels after Americans took risky actions to own homes.
About 93% of homebuyers and 95% of home sellers have regrets in 2023 — up from 72% and 90%, respectively, in 2022, according to a new study of 1,000 homebuyers and sellers commissioned by Clever Real Estate.
"Typically, there is a small amount of buyer's remorse when buyers buy a home," said Brett Rosenthal, a Philadelphia-based real estate agent. "I think a lot of it is having to adjust to being a homeowner versus renting. When you buy a home, you are responsible for repairs, taxes, maintenance, et cetera."
In 2023, a major cause of regret among buyers is spending too much on their home purchase. In fact, 58% of buyers think their home was overpriced, and a majority are struggling to keep up with their mortgage payments.
3 in 4 buyers paid more than the average U.S. price for their home
Home prices hover near an all-time high, and mortgage rates have steadily increased after hitting record lows from 2020-2021. This has left homebuyers between a rock and a hard place as they're forced to contend with expensive financing and inflated home prices.
Although the rise in mortgage rates has slowed buyer demand, leading to a decrease in bidding wars and rapid price appreciation, it hasn't yet produced a meaningful increase in affordability. That was an unpleasant surprise for many 2023 buyers, who were under the impression that they were entering a market tipping back in their favor.
Three-fourths of recent buyers paid more than the national average price of $516,500 for their home. Yet 58% of them said they overpaid for their home, including 63% of first-time buyers.
Despite plummeting buyer demand, many house hunters still have to compete for homes, especially the most affordable properties. A surprising 38% of homebuyers paid over asking price in 2023, including 42% of first-time buyers.
New buyers were 31% more likely to pay above asking price in 2023, compared to 17% of repeat buyers. On the other hand, repeat buyers were 18% more likely to pay below asking price.
This suggests that buyers who have more assets can leverage their buying power and experience to get better deals, while new buyers — who typically aim for the lowest-priced homes — may feel financially squeezed as they face more competition.
Nearly 2 in 3 new homeowners struggle to pay their mortgage
Americans are overextending themselves financially to buy a home, with 62% struggling to pay their mortgage on time. Additionally, 27% of buyers said their overall financial situation has deteriorated since becoming homeowners.
More than one-fourth of new buyers were surprised by the unexpected costs of homeownership, making 56% of them feel "in over their heads" financially since purchasing their home.
Many recent buyers tried to stay afloat financially by taking on more non-mortgage debt. About 56% of buyers have taken on additional debt since buying a home, with first-time buyers 11% more likely than repeat buyers to borrow more money. Overall, 29% of buyers said their debt burden has gotten worse since they became a homeowner.
The trickle-down effects of spending too much and sinking deeper into debt are predictable. About half of recent homeowners said buying a home hasn't made them more happy, and 20% said that becoming a homeowner has actually made them less happy.
Many buyers aren't excited about the house for which they paid a premium price. Overall, 93% of buyers said they compromised on their priorities during their home purchase — up from 80% in 2022.
Compromising is often necessary to land a home, but it was particularly disappointing for first-time buyers. About 24% of them said they were surprised by how much they had to compromise to buy a home.
More than 1 in 4 Americans are delaying plans to buy a home
Mortgage rates continue to climb, listings are still scarce, and housing supply remains low after years of underbuilding, which ensures demand will stay elevated.
For now, many buyers are biting the bullet and paying high-interest mortgages, while 28% are waiting to enter the market until rates and prices drop. However, there may not be relief in the near future.
"I expect the market to remain like this over the next year," Rosenthal said.
Experts say there's no easy way to fix the affordable housing crisis in the U.S. Buyers can utilize homebuyer rebates to make purchasing a home slightly more affordable, but it might not be enough to stem the flood of buyer's remorse.
"The advice I would give prospective buyers before buying a home is to have a long conversation with their lender about all the costs associated with buying a home, as well as a Realtor who has tons of experience with all the associated costs of owning a home," Rosenthal said. "I think if they know everything upfront, they will be more prepared."
This article was produced by Clever Real Estate and syndicated by Wealth of Geeks.