You have the cash or financing. You found the right home or homes to buy. And you've run the numbers to start building your real estate development empire. Just need a couple of handy people to fix what you can't, and you'll be making millions, right?
If only it were that easy.
If you partner with the wrong contractor or subcontractor, your real estate investment dreams might never make it past your first deal.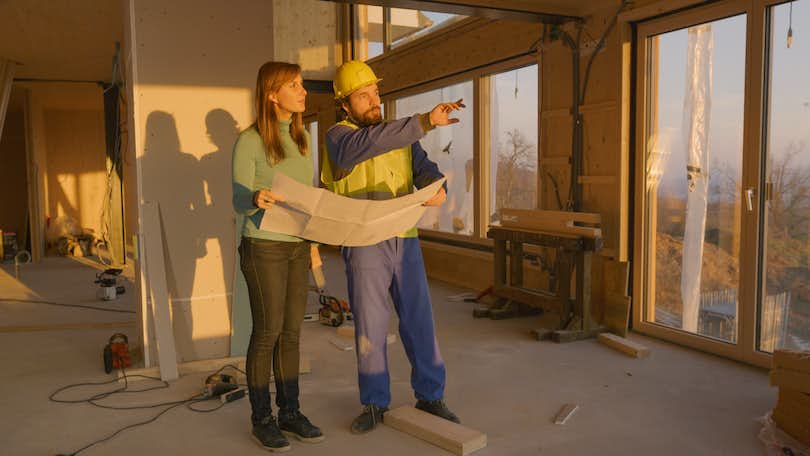 Many homeowners have contractor horror stories, but the horror is even worse if you're an investor trying to make a living. As the saying goes, good judgment comes from experience, and experience comes from bad judgment.
You have one thing on your side right now: The housing market slowdown means more contractors are looking for work. The trick is finding the best, most dependable contractor or contractors for a long-term relationship.
To do that, ask yourself these six questions as you begin calling around.
1. Do they return your calls?
If the contractor is hard to reach, that's a warning sign. If they don't return your calls before you hire them, they're not likely to do much better once they're on the job.
Also, consider what backup they have. If they're unavailable, do they have someone to help answer your questions? Do they seem organized? Will the work continue if they're unavailable?
With the real estate industry in a recession and contractors looking for work, there should be no excuse now for contractors not returning phone calls to investors looking to hire them. Their work pipeline is slowing down. When the phone rings, they should answer or return calls promptly. Make appointments for estimates only with ones who do.
2. Do they show up on time for your estimate?
When you meet with a contractor for the initial estimate, do they show up on time? If they don't, do they at least let you know they're running late and offer a decent reason?
Again, with work slowing down, contractors have little excuse not to show up on time to meet an investor.
3. How much interest do they show in your work?
This is what investors call the "lean-in" factor. As you're walking through the job, is the contractor actually showing interest in the work?
If they're making useful suggestions to help you flip the property, that's a good lean-in sign that identifies a future working relationship. Likewise, if the contractor returns an estimate a few days after your initial walk-through, that's another good sign of a budding partnership.
With work drying up, a smart contractor will want to impress you from the start to build a relationship for steady work. They should know it's "one game at a time," and you can't start the next project until you sell the current one. So it's in their interest to finish on time, on budget and with good quality, so the sale isn't delayed with a lengthy punch list before closing.
4. Do they demonstrate pride in their work?
You want a contractor who cares about doing a good job.
Do they have a sign in the yard of a home they're already working on? Is the job site neat? Are the workers working? Do they have professional equipment? Are they operating safely with personal protective equipment?
Does their estimate look professionally written? How detailed is it? Does it truly describe the work required?
5. How aware are they of the current building code?
A good general contractor should know about the code and any recent changes. They also should know the city and county inspectors and what they look for.
You might ask, "Any recent code updates that affect this job?" Or even ask them a specific code question to see how they respond.
For example, here in Maryland, as of 2018, smoke detectors older than ten years must be replaced with hardwired AC ones with battery backups. The old 9-volt battery standalone smoke detectors don't meet code. Does your GC know those little things?
6. Do they check out online?
Do your due diligence. Go to the Better Business Bureau and other websites to check on complaints. If a contractor has detailed complaints against it that appear credible, that's a red flag.
Also, check on their license status. Just because they have a license number on their business card doesn't mean the license is active. Almost every state has an easy way to check the status of licensees and what they can and can't do. Google "California contractor license search" or whatever state you're in to find the licensing site.
Bottom line: Develop a relationship with dependable contractors
The best guarantee of a good contractor is a mutually beneficial relationship.
You've done your part if you provide your contractors with a flow of work and pay them a fair price. And if they work as a true partner and do the job you expect, they've done theirs.
Like all relationships, it might take some work, but the payoff is there for those who do it well.
Related Articles