"The time to buy is when there's blood in the streets."
That's the famous saying attributed to Nathan Rothschild, a 19th-century British financier and member of the noted Rothschild banking family. And when it comes to investing in real estate, he might be right again, especially now as we face the double threat of recession and record inflation.
There's no getting around it: We're in a real estate recession,[1] even if the entire economy isn't (yet). There's also no denying that soaring inflation and supply chain disruptions hurt real estate investors, especially home flippers. But, the housing market slowdown may be tipping the balance in their favor.
If you make the right moves, this could be a good time to start your investor business.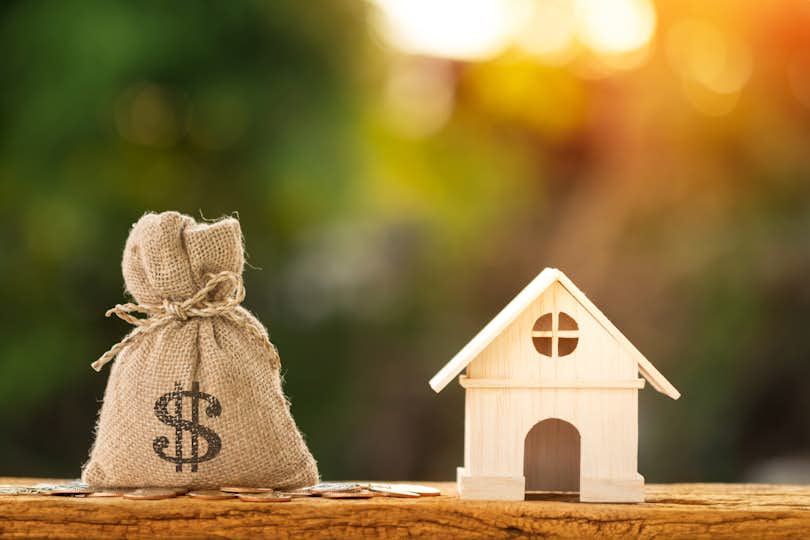 Source: Shutterstock
Key takeaways
The housing slowdown means less competition for real estate purchases.
Lumber prices have dropped significantly, and other material costs may have peaked.
More contractors are available to fix up your acquisitions.
Realtors may be more flexible with their commissions.
Start investing when it's bad. Competition is less
The entire real estate industry is in a slump, including investors. The average gross profit for investors has fallen to about 25% ROI (or return on investment) in 2022, down from 37% ROI a year ago, according to research tracking investor activity.[2]
Still, home buying for profit is still up in nearly all markets in the U.S. year over year, according to the same data. Investors accounted for one out of every ten home sales in the U.S.
Higher interest rates are knocking some buyers out of the market,[3] so new investors face less competition, especially those who can pay cash. Look for homes where contracts have recently fallen through and days on the market are increasing. Price reductions are soon to follow.[4]
Regardless, your fundamentals don't change. You'll still evaluate deals the same way; property and neighborhood conditions, acquisition price, construction and holding costs, after-repair value, and selling costs.
Material costs are high, but they're coming down
A year and a half ago, the only thing harder to find than toilet paper was lumber, which is the highest cost for most investors, or about 30% of your project.
The price of lumber was $1,700 per 1,000 feet for framing materials, an all-time high, and up sixfold from 2020 when it was about $300 per thousand feet. And the quality available to retail investors was poor as the biggest home builders snapped up the best remaining materials.
Now lumber prices have fallen dramatically to about $600 per 1,000 feet.[5] Prices may fall back to pre-pandemic levels by the end of the year as mills have increased production beyond falling demand. That's a big help for investors who have to offset increases in other building materials.
Overall, materials prices[6] are up about 18% over 2021, with backlogs for HVAC components, utilities, appliances, siding, doors and windows.
However, the wait time is less, and according to the National Association of Home Builders, prices may finally have peaked.[7]
All that is good news for investors wanting to enter the market, especially with lumber prices falling back to pre-pandemic rates. Paying a few hundred dollars more for a dishwasher and waiting a few weeks won't break your deal, but $20,000 more for lumber might.
More contractors are looking for work
During the pandemic housing boom, you had a better chance of getting an audience with the Vatican than getting a general contractor to return your phone calls. And if you could, the cost was sky-high to get a GC to take your job.
Indeed, construction costs per square foot nationally had risen from about $80 per square foot in 2011 to a peak of $115 per square foot in 2020, per the National Association of Home Builders.[8]
That translated to an all-in construction budget for a 1,500-square-foot house torn down to the studs and rehabbed at more than $150,000.
Now contractors are watching their pipeline dry up as homebuilding and home sales slump by 20% this year compared to 2021,[9] with the Federal Reserve raising interest rates four times this year alone. To that end, expect costs for a general contractor to run about $90 a square foot in 2023.
That means more leverage for you as an investor. Investors may now be able to get multiple bids on a job instead of just one. You won't have to roll the dice on having a contractor walk out on a job because they just got a bigger one. Moreover, the best contractors will have more openings for your work sooner.
As always, the key factor in making or breaking a deal is having a reliable contractor who'll do the work for a fair price and come in on time and on budget.
Realtors may be more willing to cut you a deal
You might need a good realtor to help sell your investment and find your next one. And they may be willing to do it for less.
Real estate agents have been living the good life over the last year. Many realtors had more business than they could handle with low interest rates, surging equity and a pent-up market for retail buyers and sellers.
Now those same realtors are watching buyers drying up as interest rates price them out of the market. Homes are still going fast, with just 14 days on the market nationwide,[10] according to the National Association of Realtors. However, recession fears are leading to fewer listings and weaker pricing.
What does that mean for investors? A realtor may be more willing to charge a smaller commission to sell your listing.
Typically some realtors will charge a 5% or 6% commission, which cuts into your profits as an investor. Now you may likely be able to get a commission down to 4%, depending on your market.[11]
Even better, if you establish a relationship with a good realtor, they're likely to cut you a break on selling your investment property. Tell them they will be your buyer's agent on your next purchase, where the seller's agent pays the commission.
That way, they know they're making up what they might sacrifice on the selling end. As always, a good realtor should know the market not just for retail buyers and sellers but also for investors.
Related Articles