The boom time has ended for house flippers and investors. Interest rates continue to rise with the Federal Reserve hiking rates another 75 basis points Wednesday, and housing prices continue to cool off.
In this difficult investor environment, you might find it's time to discard the "For Sale" sign and hang a "For Rent" sign outside your investment property or properties instead.
For good reasons, most investors would rather shave with a cheese grater than be a landlord. Landlords face hassles with tenants, repairs, and potential evictions.
So why do it?
Because every day you fail to monetize your investment property is a loss. Costs add up quickly: utilities, taxes, repairs, yard work, fines if you don't maintain it properly, and security measures to protect the property.
Rental income might help you get through the tough time, especially if the alternative is selling in a down market and locking in your losses.
Here are a few insights to help you negotiate this much different market.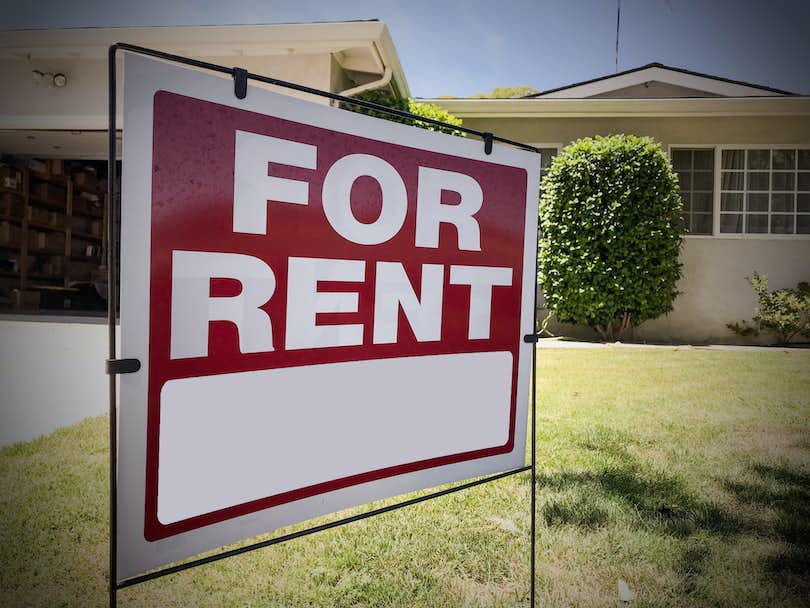 Rents are up, improving your math as a landlord
During the pandemic, many cities protected renters with eviction moratoriums and rent forbearance. While helpful to renters, that was a nightmare for many landlords who still had to pay mortgages without rental income to support them.
That's over now. Evictions have resumed in most jurisdictions. While hard on evicted people, evictions also free up landlords to find paying tenants – at market rents that are often significantly higher.
In July, median monthly rent in the top 50 metros for everything from studios to two-bedroom homes reached $1,879. That's 12.3% higher than the previous July.
By contrast, even with interest rates increasing, the average monthly mortgage payment for U.S. homeowners is $1,487, according to the latest American Housing Survey from the U.S. Census Bureau.
That math may attract you as a landlord. Have you taken out a mortgage to finance your rental property while you prepare it for sale? If so, you may have plenty of spread between your monthly mortgage payment and a prospective monthly rent.
With any luck, it's enough to cover your payment, taxes and insurance, as well as a property management company that can find you a reliable tenant and maintain the property. A good realtor who works with investors should know some good property management companies.
Demand is surging for quality rentals. According to the Joint Center for Housing Studies at Harvard University, the national vacancy rate is just 5.8%, the lowest since the mid-1980s. Nearly all city and county eviction bans will end by December 2022. So, for many flippers, it could make better sense to be a landlord for now.
Not convinced? Here are other income options
So let's say you're still one of those who prefer the cheese grater to the title of landlord, but you still have a vacant and unsold property. Don't panic and sell for a loss or foreclose. You have some short-term options:
Vacation rentals: An Airbnb or VRBO rental is a good, short-term way to monetize your vacant investment property. Almost any property that meets the requirements can be rented with sites like these.
Sabbatical rentals: If you live in a college town, visiting professors on sabbatical or a fellowship always look for places to call home for six months or less. Check with your local college or alumni chapter or websites like these, and you might get a famous author or academic as your house guest.
Fashion shoots and weddings: If your property is exotic or unique, you might find a market for fashion shoots or even music videos listing it on sites like these. Who wouldn't want their house to be the star in somebody's wedding or music video?
Sleep in the sawdust: As a realtor, I've seen one of my investors do this. He lives in one of his investment properties in Baltimore. A crew comes in and works when he's out working on his other flips. This saves him from making two house payments. Of course, this doesn't work for everybody, but if you're single, you can close off a room or two, or even a floor if you have a family.
Rent and renovate: Another investor client allows a contractor to live in an investment property that the contractor is renovating. This saved the investor on construction costs, and the contractor paid his property taxes monthly while maintaining the house and fixing it up. The result: My investor client paid less for the rehab, and the contractor was able to save enough money to afford a down payment on a home!
Related Articles