An investor once told me there's no good time to invest in real estate. When times are good, you overpay for investment properties, and when they're bad, you can't sell them for what they're worth.
It might feel that way, but you can still make a fair profit even in this cooler housing market. You just need to carefully target and evaluate investment properties to account for thinner margins.
Every investor faces the same conditions. As "The Incredibles" villain Syndrome says, "If everyone's super, then nobody is."
Here are tips I've collected from my investor clients to help you compete in a housing recession and rising inflation.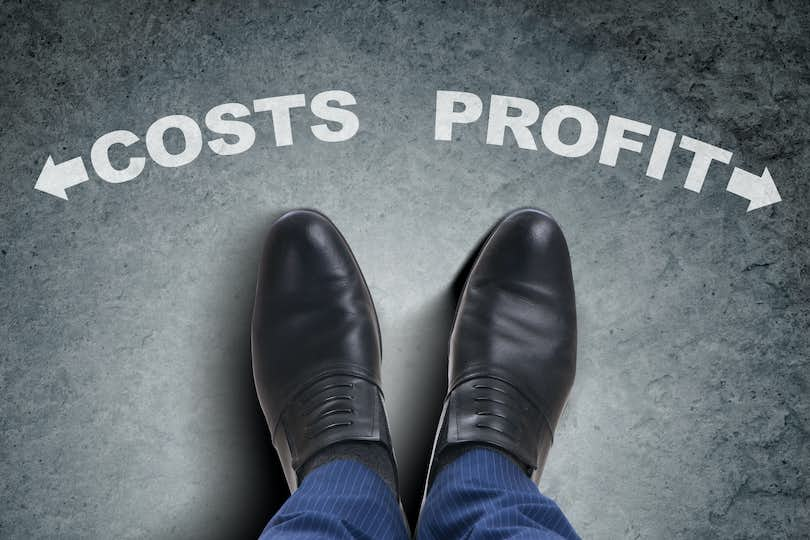 1. Work your numbers more aggressively
Market conditions have changed, and so should your deal numbers.
Build your profit into the deal on the purchase so that you will still make money even if you have to put the unrenovated project back on the market. If you typically build in a 30 to 50 percent discount on the listed price, price your offer even more aggressively. If you do, you might not win the deal, but you ensure a profit on the back end.
If you evaluate with a certain profit number in mind (say $100,000), aggressively price another $20,000 into your offer. Assume you'll have to lower your list price to get your improved project sold, or as one investor told me, have a Plan B, a Plan C and even a Plan D just in case the property doesn't sell, such as marketing the rehabbed property as a rental, or a vacation home.
In the famous words of boxer Mike Tyson: "Everybody has a plan until they get punched in the mouth." Make sure you have Plan B ready.
2. Target properties with these qualities
Your profit depends on finding the right properties to buy.
The best properties will likely have two qualities: They've been on the market for 60 days or more, and the listing shows minimal pictures.
In general, avoid properties with tenants if you plan to flip. Getting them to leave in tough times could become an issue. Moreover, we don't know if cities and states will reinstate eviction moratoriums if another covid variant or monkeypox virus spreads.
I had to advise an investor not to pull the trigger on a deal that might have netted him a million-dollar profit because the home had a tenant and a covid-related eviction moratorium remained in place.
3. Narrow your comps further
As any realtor will tell you, if you can't comp it, you can't sell it.
In this perfect storm of inflation and a real estate recession, carefully do your homework with comparative properties. It may be the key to making a profit or taking a loss. You might turn to a trusted realtor to do this work for you.
Narrow your radius to as little as a quarter mile if you can. You need good comparatives to price your prospective property and its after-repair value, or ARV. Appraisals can come in low, killing the profit on your deal. Many appraisers still feel burned from the 2008 housing crash and are being very conservative to avoid being sued.
Narrowing your radius is especially key in a city. As I've encountered in the Baltimore market, being on the wrong side of the street or the railroad tracks can make a big difference. If there aren't investment comps on the same block and similar flips, it's best not to risk being the first flip on the block in this market.
In more suburban and rural markets, comps can still be a bit wide (since they are harder to find in rural areas) but, as always, err on the side of conservative. If you can't comp it, don't make an offer on it.
4. Pay attention to the little things, like parking
Little things can make a world of difference in a deal.
I learned this the hard way as investors shot down my pitches based on essential details like parking or proximity to apartments or schools. They can mean increased foot traffic and inadequate parking. One-way streets can also be killers.
An undiscovered contractor lien or tax lien can hold up closing, which is why you need a good title company. (Ever try finding out whether an IRS lien has been satisfied during a government shutdown? I had to track down an IRS agent's cell phone on New Year's Eve to find out, and yes, we got the deal done.)
In Baltimore, where I work, an off-street parking space can add $40,000 to the value of a row house. Without one, you're parking on the street, so you'll have to estimate your after-repair value with that in mind. If your comps reflect homes with parking spaces and your prospective property doesn't, you just made a profit-killing error. As "Wall Street" character Gordon Gekko said, quoting Sun Tzu, "Every battle is won or lost before it's ever fought."
Can't think of any better advice than that in these times.
Related Articles