With inflation pushing everyday costs higher, many homeowners are searching for ways to make extra money off their homes.
One of the most common is renting out your extra space on short-term rental sites like Airbnb.
Short-term or vacation rentals often have more earning potential than long-term rentals, since owners can adjust prices more frequently to match demand. For instance, short-term rental owners can alter their booking fees around holidays, popular events or festivals, and high travel seasons — allowing them to earn more for that time frame than a set monthly rental fee.
As of 2021, the typical income for Airbnb hosts in the U.S. had increased to over $13,800 per year. But your income potential can vary based on location, time of year, and amenities.
If you're thinking of becoming a host, here are 10 AirBnB tips from homeowners who've been there.
10 lessons current Airbnb hosts wish they knew when getting started
1. Avoid single-night bookings
Short-term rentals can have bookings as brief as a one-night stay or extend to a month or more.
As an Airbnb host, you can control how and when you'll host your space.
That said, many current hosts suggest avoiding single-night bookings. Unfortunately, party people often make these bookings — which can lead to issues like broken items, complaints from neighbors, or extra cleanup.
Nick Brennan, Airbnb Superhost and CEO of My UK Sim Card, finds that about 70% of his bookings are for two weeks or longer. In his experience, longer rentals provide him a more consistent revenue and result in a higher-quality guest.
2. Create a theme showcasing your property's uniqueness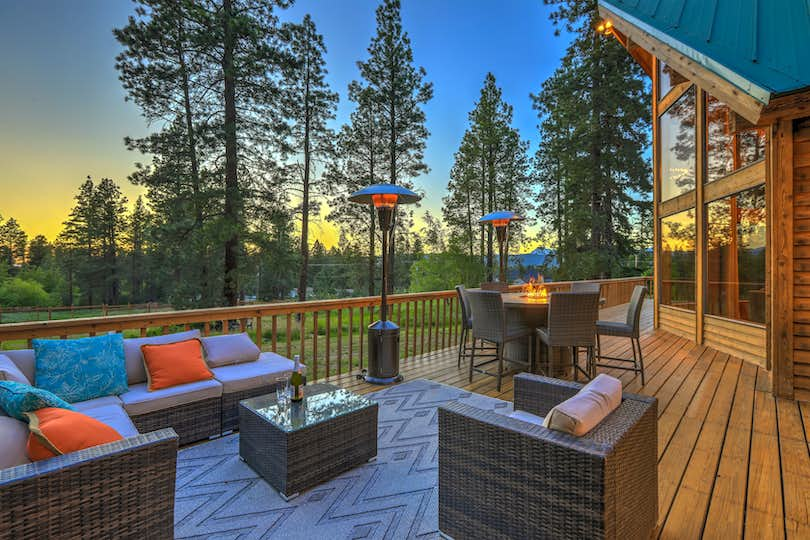 Creating a theme will help you stand out, attract quality visitors, and get people coming back.
To do this, you'll want to know the following:
Why people visit the area
What types of experiences they want
How long they typically stay
For example, Dennis Shirshikov, strategist at Awning and Airbnb host outside of New York City, experienced an increase in bookings and revenue after focusing his property as a technology-free retreat from city life.
On the other side of the spectrum, Skye Sherman, a travel writer and the Airbnb host of The Palm Penthouse, offers a high-tech property that includes Google Home, Nest lock and thermostat, Xbox Series X, and more.
The key is understanding what potential visitors want when they book in your area and tailoring it to their needs.
3. Make a great first impression with special touches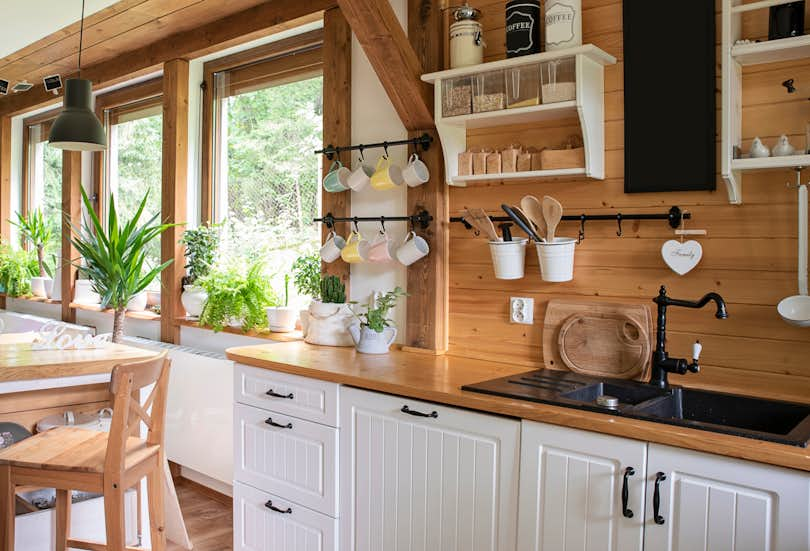 Special touches can make a big difference when it comes to short-term rentals. These extras help you make a lasting impression, spur people to leave a review, and make guests feel welcome.
Here are some extras that hosts have incorporated to make guests feel at home:
Maintaining a well-stocked kitchen, with amenities such as spices, a coffee maker, and essential kitchen equipment
Providing activities visitors can enjoy like books, board games, video games, or a record player with albums
Adding an outdoor hot tub
Laying out a welcome basket with snacks and a note
Leaving fresh flowers
Using luxury items like high-quality linens and towels
4. Plan for unexpected costs
Most short-term rental hosts know they'll need to cover home maintenance and replace broken items. But these expenses can add up.
Paul Miller, who owns several Airbnb short-term rentals in Utah and Montana ski towns and operates Family Skier, wishes he'd known the costs of staying on top of maintenance.
"Something that you may let slide in your own home needs to be promptly fixed if others are paying you to stay there," he says. "Plus, finding repair people and handymen on short notice can be hard, so expect to pay extra."
In addition to maintenance, you'll also want to prepare for expenses such as:
Buying consumables like kitchen spices, cleaning supplies, and bath products
Replacing linens and towels every few months (depending on how frequently you rent)
Installing amenities like hot tubs in ski towns or providing items like beach towels, board games, hammocks, or books to attract more guests and provide a quality experience
Paying fees for services like cleaning, laundry, maintenance, property management, and the cost of listing on the Airbnb website
Paying taxes on the income earned from your rental properties
Increased Homeowners Association (HOA) fees
Accounting for the cost of your personal time
Lisa Botts, Airbnb host and a certified yoga teacher at The Sukha Life, recommends having money set aside to cover these unexpected costs.
5. Attract quality guests with professional photos and a detailed listing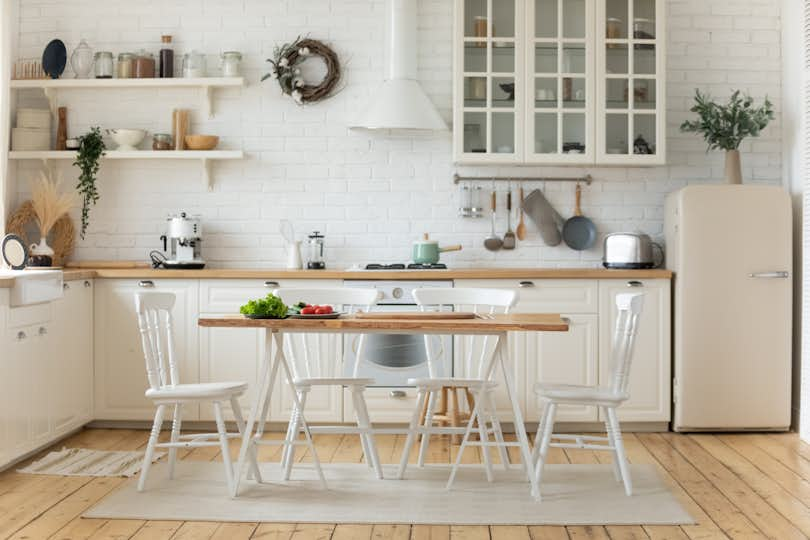 Professional photos and a detailed listing can help your rental stand out and drive bookings, especially if you're new and don't have reviews yet.
Ben Bledsoe, an Airbnb host of multiple properties and co-founder of Arrive and Thrive, generates interest in new properties by listing professional photos with a bold "Coming Soon" notice. He then updates the listing as it gets closer to being ready. He also recommends creating headlines with catchy property names to stand out.
Additionally, select well-lit pictures that showcase the features that make your property unique and attractive to visitors. Also, include information important to guests, like amenities, parking, or how close the property is to nearby popular places.
6. Know your HOA rules before hosting a short-term rental
Check the neighborhood's association rules on short-term rentals before hosting. Many HOAs have restrictions around renting and may impose:
Minimum lease periods, often 30 days, to discourage short-term rentals
Rental caps, designed to limit the number of rental units in the neighborhood
Rental fees to cover the costs of extra maintenance
Airbnb host Paul Miller unexpectedly experienced a significant increase in his HOA dues for one of his rental units, an expense he hadn't factored in.
Additionally, some HOAs have rules allowing them to sue or take action against short-term rental owners if neighbors file complaints.
7. Minimize personal items kept in your short-term rental
Even though many short-term rentals are family properties, guests typically prefer to rent places with few to no personal items. They don't want to feel like they're in someone else's home. Plus, it makes it hard for them to picture staying there.

"As a family cabin, we kept some personal items there, and the closets were mostly full. But we almost immediately received feedback that people preferred fewer personal items in the home."
- Amber, Airbnb host for four years and blogger behind Get Lost in Wanderlust

8. Create a quality guest experience with clear, responsive communication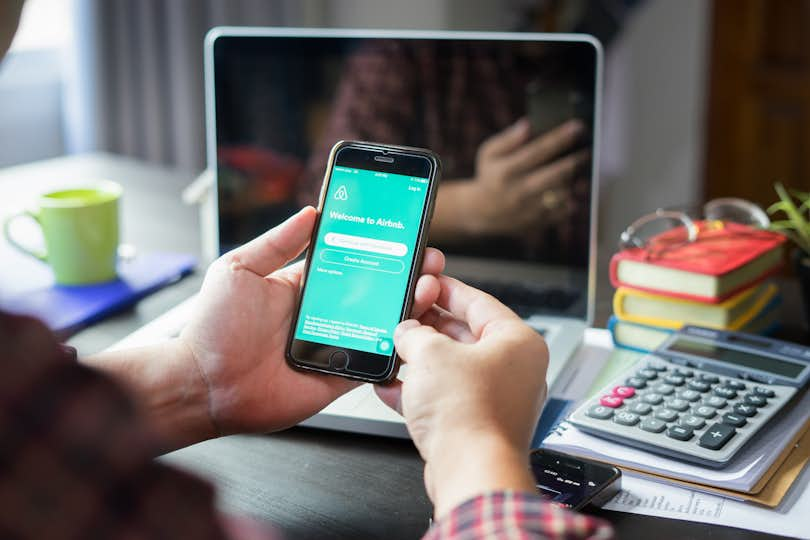 Answering questions or concerns promptly helps guests have a smoother trip. This can lead to good reviews and returning customers.
Shaun Martin, a short-term rental host, real estate professional, and land developer, makes it a point to be available to answer questions before the guests even arrive. That way, he can help them plan their trip better and ease any worries.
Max Whiteside, Airbnb host and and content lead at Breaking Muscle, recommends:
Letting visitors know that they can ask you questions about the place or surrounding area before they come
Greeting them upon arrival to ensure they have what they need for their stay
Leaving a letter as a greeting if you can't be there personally
9. Focus on getting reviews when starting out
People like to read reviews before booking a stay. But getting reviews can be a process when your listing is new.
When first starting as a host, Paul Miller was surprised at how few people left reviews. "Only about one in five renters left a review. I didn't expect that."
To get more reviews, Paul includes small touches like placing a handwritten note or box of chocolates at the doorstep on checkout morning.
Other strategies hosts have used when they first started include:
Offering discounts to friends and families in exchange for a review
Keeping prices below the market rate initially to get bookings
Letting guests know how critical reviews are (and thanking them for leaving one)
Reviews can take time to gather. So it's important to be patient. Most hosts reported that they started getting traction on renters once they had five or more reviews.
And while you'll want to manage reviews once they start coming, Mark Severino, a host in Dallas and real estate investor, recommends not turning on notifications for every little thing related to your property. "It might seem like a great idea, but the constant updates can give you anxiety."
10. Take negative feedback in stride
You work hard to provide a quality experience. So, understandably, it can be hard to hear complaints.
Tamara White, an Airbnb Superhost, realtor, and blogger at The Thrifty Apartment, learned early on that it's almost impossible to satisfy everyone who books your space.
"You are going to encounter guests that will love your space, and then there will be that one guest that may feel otherwise," notes White. "So it's important that you take all criticism as constructive criticism, make the changes, and move on."
Additionally, Ben Bledsoe recommends always keeping your guests' experience in mind and leading with hospitality to take the sting out of negative feedback.
"If you treat every issue as an opportunity to improve your systems and are eager to find a solution, then you have a long career ahead of you."
Related articles